Subscription Box Finds July 2019: Beauty Products
Here's a peek at some of our favorite beauty discoveries from subscription boxes over the last couple months…….
Box: The Karma Box Co.
Product: Maya Cosmetics Plant Based Nail Polish Remover ($17)
Entirely free of harsh chemicals, unpleasant fumes and animal by-products, infused with Black Seed Oil. Maya has harnessed the antibacterial power of tea tree to gently and naturally strip away stubborn nail polish for clean, healthy nails.
Box: The Karma Box Co.
Product: Bogavia The Refreshing Body Wash ($25)
This antioxidant rich body wash effectively purifies and renews your skin. Energizing and vibrant, each use hydrates and replenishes your skin with a nourishing blend of Aloe Vera, Grapefruit, Tangerine, Vanilla and Shea Butter.
Box: The Karma Box Co.
Product: Rosé Toronto Organic Face Oil ($64)
Rosé Organic Face Oil is a hybrid beauty oil that deeply moisturizes, nourishes, soothes and rejuvenates your skin. A lightweight, fast-absorbing, dry oil blend formulated with skin specific ingredients.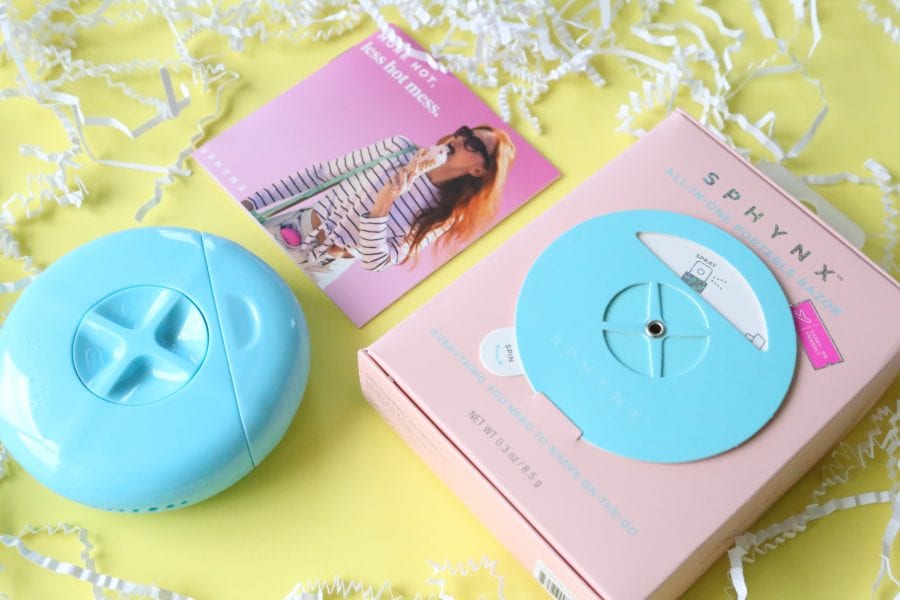 Box: Bath Blessing Box
Product: SPHYNX
This is the "Oh my goodness, where has this been all my life?!" product! It's an all-in-one razor that includes water, a moisturizing bar and two razor blades. Now you can shave anywhere, anytime because (let's be real) we've all missed a spot or forgotten to shave! Partnering with Bath Blessing Box, the Sphynx Razor family has made it possible to get your very own Beautiful Tea Deal.
Box: SinglesSwag
Product: Lauren B. Beauty Nail Growth Serum
Salvation for fragile, brittle nails that refuse to grow. This sheer blend of amino acids, antioxidants, Vitamins E and C, peptides and biotin sinks in instantly to boost natural nail growth and strength. Brush it directly onto your nails before applying polish, or on bare nails once or twice a day.
Box: Coastal Co.
Product: All Good Reef-Safe Sunscreen ($20)
All Good SPF 30 Sport Sunscreen Lotion has UVA/UVB Broad Spectrum Protection and is water resistant.
Box: Oceanista
Product: Brazilian Camu Camu Body & Hair Dry Oil ($12)
Transform your hair and skin with Brazilian Camu Camu dry oil, an all-in-one weightless mist that provides luxurious hydration to the body and helps improve hair texture.
Box: Oceanista
Product: China Glaze Body & Sol Collection ($7.50)
It's all about showing some skin this summer with the Body & Sol Collection Nail Lacquer by China Glaze, a tan-line free collection of 6 shimmery, multi-dimension nude hues. We chose Beach Buff because it is one of our favourites and will go well with all skin tones and everything styled in your Summer Box. Take this on your next beach vacation and wear them on your toes with your new Oka-B sandals.
Box: CAUSEBOX
Product: Hanalei Aloe Gel
Embrace paradise with Hanalei's Aloe Soothing Gel. Aloe Vera is traditionally known to contain naturally regenerative properties that help balance the appearance of redness and uneven skin tone. Our proprietary blend of aloe and papaya enzyme, infused with vitamins A, C, and E, cools and moisturizes skin without making it greasy.
-AYOB
Explore.
Save.
Enjoy!
Sign up for a free account on A Year of Boxes to receive exclusive offers, be added to our monthly mailing list, and much more! We are always adding features to improve the experience for our users, from their valuable feedback!
Join Today!