Why You Need to Try See New Skincare
Our last post highlighted one of our favorite type of subscription boxes: Beauty Boxes! They are just the best way to find new brands and products if you're a skincare junkie like we are. We love that they send all kinds of skincare items (among other beauty products) to test out and indulge in. We are big believers of a good skincare routine being a great daily tool for not only beauty, but self care too, so it seemed only fitting to take a closer look at a box that has become a fast favorite in our beauty box collection: See New Skincare.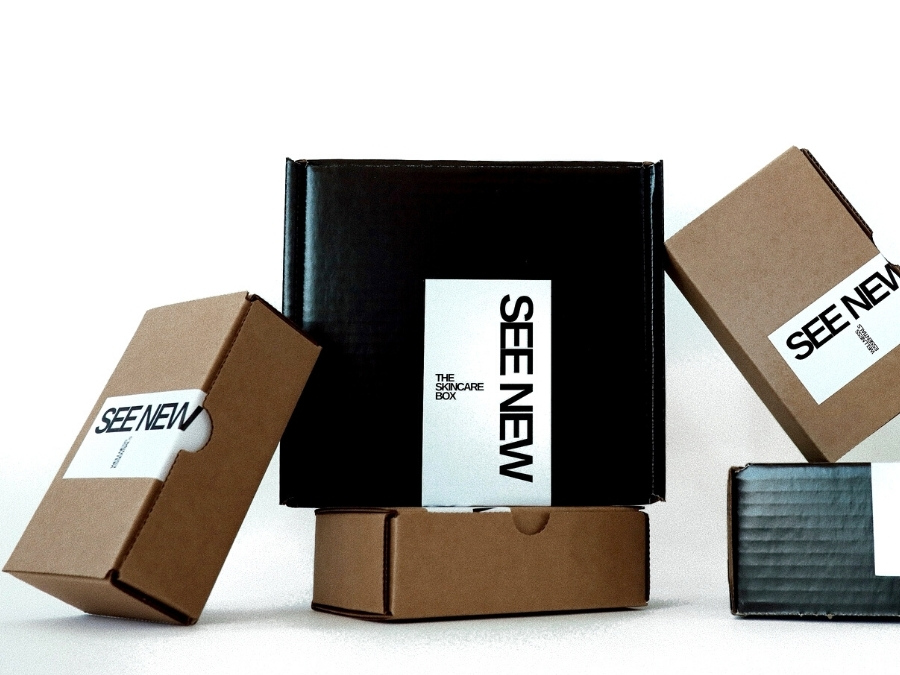 See New Skincare Box is a green beauty discovery service. It's a bi-monthly skincare subscription box that is delivered to help you to discover cult favorites paired with new finds in the green beauty realm. It features a skincare routine from one single brand in each box and all products are made with clean, safe and skin-loving ingredients. Each box will feature 4-6 full-size products along with the occasional inclusion of extra deluxe products too, and is absolutely always a great value. Above all, their mission is that See New Skincare is made for everyone to empower each person to see themselves in a new and positive way.
Read on for why you should check out See New Skincare if you're into beauty boxes like us!
1: You'll get a complete skincare routine to try out in each delivery. Every See New Skincare box features a fuss-free skincare routine from a single featured brand. That means that all the products you receive are meant to work together and provide skin-loving synergy. It can be overwhelming to use products from different lines if you're not sure how they will work together, so that's why this box is great. Their goal is to allow the subscriber to experience exactly what each brand has to offer in a full routine!
2: You can be confident that the ingredients check out. Being a green beauty box means they thoroughly vet all the ingredients of each product included. All products chosen meet strict ingredient standards and are good for both you and the environment. Each delivered product is at peak potency and efficacy meaning they also guarantee the products sent are freshly made, directly from their brand partners, often by hand, just for the See New community. They really focus on helping you experience the best of clean beauty through high quality products made with safe and skin-loving ingredients.
3: The bi-monthly schedule gives you plenty of time to try your new routine out. Don't get us wrong, we love our monthly beauty deliveries, but sometimes there just isn't enough time to try everything out and really get a feel for how our skin likes the products. That's why the bi-monthly delivery is perfect. The extended time between deliveries gives you plenty of time to test, trial and maybe even use up a good amount of the product before the next delivery arrives. Not only is this more enjoyable for your skin, but it's great for reducing waste as well!
4: You'll discover unique brands and luxury products. They work hard to source really interesting brands that aren't highlighted in many other subscription boxes. That means that you'll likely be pleasantly surprised with brands you've never heard of with each delivery. The products chosen are also always high value and high quality so the value of the box just really can't be beat. You'll really feel the value in the quality of self-care each skincare routine delivers. From the scents, to the textures and product performance. They really care about how the products make you feel.
5: Your purchase helps give back. We always think that's a great bonus to subscription box purchases (or any purchases really). See New Skincare is not only committed to supporting small, women-owned businesses with the products they include in their boxes, but they also give back to women-supporting foundations with subscription purchases. For example, the first year of their business they donated hundreds of boxes to Dress for Success to women in need and continue to donate as their business expands.
There are just 5 reasons we love See New Skincare, but the list could definitely go on. Have we convinced you to check out See New Skincare yet?? Let us know if you've tried it out yet or plan to. We know you won't be disappointed!
The Botanic Gal – http://www.botanicgal.com