5 Reasons You Need A Book Subscription
Hey book lovers! March happens to be National Reading Month! It's designated to celebrate the love of reading and help inspire and motivate people to read every day. Reading has so many benefits, from learning new things to health benefits like increased memory and reduced stress so increasing the number of pages you read is always a fantastic idea. We all love reading here at A Year of Boxes and couldn't let this month go by without highlighting it and our favorite book subscription boxes. There couldn't be a better way to celebrate the love of reading than digging into a new book and what could be easier than finding said book, than to have it show up on your doorstep in a thoughtfully curated subscription box?! In honor of Reading Month, we've collected our top 5 reasons we love book subscriptions along with a list of our favorites below!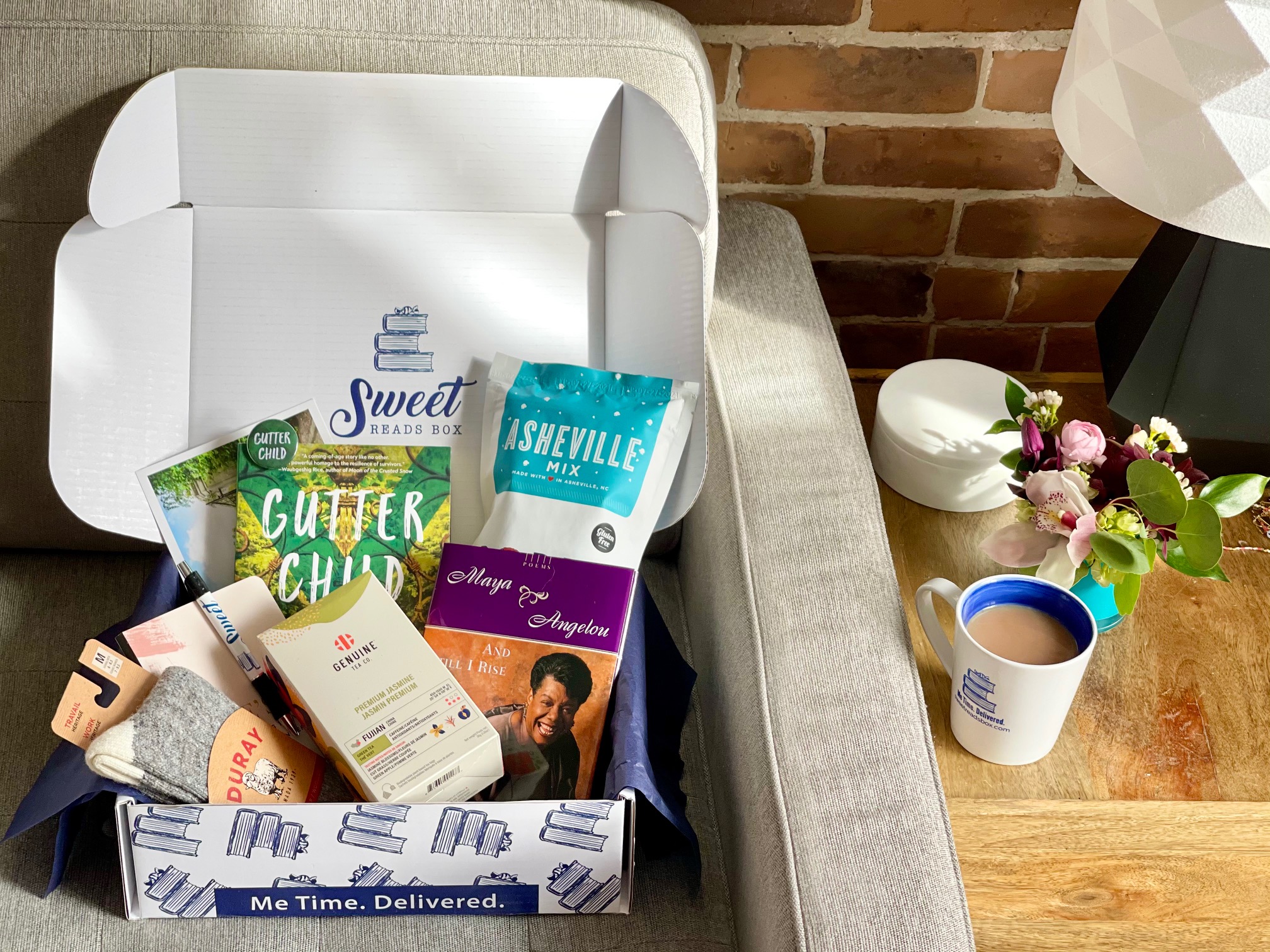 5 Reasons You Need A Book Subscription
You can build up your library without having to leave home or even think about what book to read next. You'll be surprised and delighted when a carefully curated book shows up at your door for your reading pleasure. Over time, you'll gather a nice little collection of recommended books that you can fill your beloved bookshelf with.
They inspire self-care and taking that much needed time for your self. Reading is a fantastic way to slow down and bring the mind some calm. It's a great way to escape the daily grind and let your mind wander. With how busy we all are these days, a nudge to take some me-time from a brand new book that ignites excitement and intrigue will be much appreciated.
You'll be introduced to new genres, authors, and stories that you might not have otherwise chosen. You know the old saying to never judge a book by it's cover? Well many people actually do that, so it's fun that a book subscription can take you out of your comfort zone and get you reading new perspectives from different authors and unfamiliar genres that will open your mind and bring new inspiration!
Boxes often include complementary items to enhance the experience. Not only are the extra items useful and exciting, but help they can help the story come alive! They will often connect to the book in fun and unique ways making you feel like you're a part of the story itself. Of course these extra items add extra value to the boxes too, truly making them a treat to unwrap.
Many include opportunities to further discussion of the book and build community. Some include discussion thoughts and conversation starters, while others offer opportunities to join book discussion clubs to help find like-minded book lovers. Books get you thinking, take you away and ramp up your imagination. Often it's fun and helpful to discuss all your new found inspiration with others that have read the same book and have ideas of their own for connection and growth. Many subscription boxes don't offer the community or discussion aspect so that's an added bonus with boxes like these.
The Botanic Gal – http://www.botanicgal.com
Here are some of our favorite book subscription boxes……