BuddhiBox Review August 2019
BuddhiBox is a monthly Yoga inspired box that's based on discovery, union and compassion. Each box contains 4-6 sample and full sized yoga-related products that will inspire your life, workouts and community. Products will be from different categories, including fitness, skincare, and fragrance. You'll get to try staff favorites, product launches, and more. BuddhiBox believes it's better to give than to receive, so each month a portion of proceeds from the sale of the boxes is donated to a different charity. They kindly sent us this box for review.
August Box Details
The August BuddhiBox is themed around "Authenticity" and comes with a great quote to inspire that theme:
"Authenticity is freedom from the illusion of fear and the alignment to the reality of love." ~unknown
Another great reminder with this month's theme to inspire reflection and thought. It's easy in today's society to get wrapped up in the outside world and forget to maintain your truest self. The items in this month's box are intended to help your focus go inward, take care of yourself and find self understanding.
Here's a look at what was in this month's BuddhiBox:
Flowered Life Kind Balm ($12.49)
At BuddhiBox we looove this salve. Be kind to yourself, be true to your body's needs. Rub this balm into skin after intense yoga sessions, workouts, long days at work or traveling.
Love this balm! It's great for soothing skin but is also great for sore and tired muscles. It's made with arnica that's a homeopathic pain reliever along with other herbs including rosemary, white willow and skullcap. They're infused in a moisturizing base of organic ingredients including olive oil, shea butter, coconut oil and beeswax and is scented with an essential oil blend. It smells very nice, although subtle. I'm guessing maybe chamomile? Whatever it is has a soothing and calming scent. I'll use this a lot for sure!
Authenticity Crystal Pair ($10)
The blue and white Sodalite brings energies of creativity, inspiration and authentic communication. Prehnite is both a heart chakra and solar plexus chakra crystal. It links your heart with your will to create what is true to you.
This crystal pair is perfect for a reflective meditation session or to keep with you as a reminder of being authentic. Sodalite is such a pretty blue color that provides inspiration by just looking at it. I'd never heard of or seen prehnite before so it was a great stone to discover in the pair too. I like how crystals can be used however they're needed so this pair provides many different healing options.
Artisan Crocheted Border Lightweight Scarf (assorted colors) ($25)
As summer turns to fall, a lightweight scarf after intense yoga sessions, or for meditation will keep you warm and well. Made by community cooperative members who crochet from their homes in India. The co-op provides education, savings and loan programs, free medical care, and promotes anti-dowry advocacy.
This is a pretty scarf but unfortunately yellow is not my color. I really don't own or wear much of anything that's yellow so I'm not sure how much I'll wear this one. This is one of those items that comes in assorted colors in the box so it's a gamble on which you'll get. Even though I likely won't use this, I do like how lightweight it is and how simple the design is. I also really like how it's fair trade and crafted by women and proceeds help empower them in their daily lives.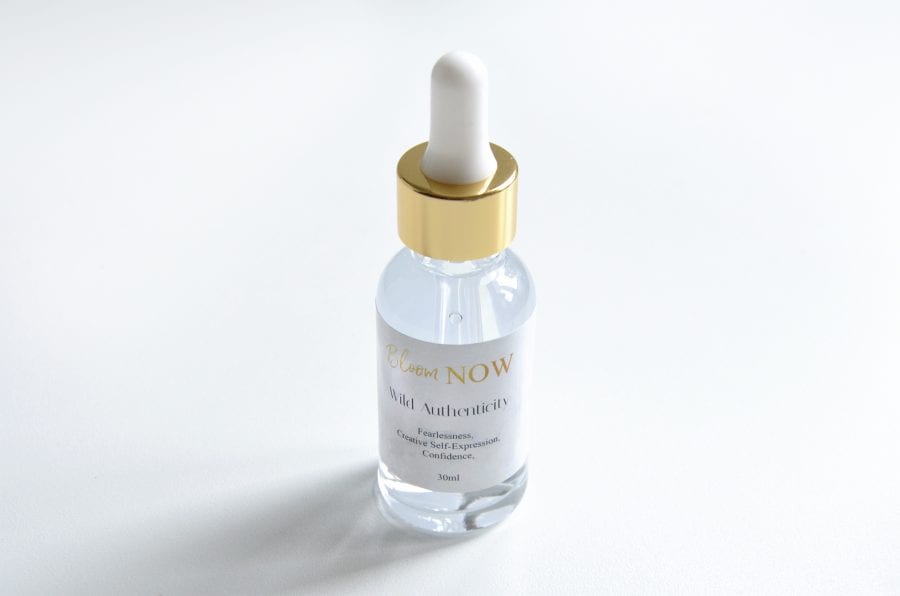 BloomNow Luxury Flower Essence Wild Authenticity ($39)
Yes, yes, yes! More of that authentic you please. Flower essences are a gift from the earth, vibrating with the precise pitch (or "Hz" if you're familiar with that) that the human body needs to be vibrating at for vibrant, joyful health. Wild Authenticity enhances fearlessness, creative self-expression, courage, outrageous confidence, embracing your true self, magnetic attraction, fun, happiness, juicy transformation, and intense gratitude. Read more about herbalist Caitlyn's healing journey with flower essences at shopbloomnow.com.
I'm so intrigued by this product! The creator's story is so interesting and makes a lot of sense to me (find it on her website above). This product is intended to be a supplement consumed orally and is said to help clear stuck emotions so that you're energies will vibrate at a healthy frequency. Stuck emotions can lead to many health problems so presumably by clearing them you make way for health to thrive. This blend is made with essences selected to help you find your true self including buttercup, walnut, larch, field violet and others.
Buddha Tealight ($5)
Focus on the form of Lord Buddha and the candlelight to remind you of your true self. Let your authenticity shine!
This would be a great addition to a mediation alter. I almost had to think of burning it so you could also just use it as a little decoration to remind you of inner peace and authenticity. It's a pretty color and doesn't seem scented at all.
BuddhiBox Review August 2019 – Final Thoughts
I love how I always discover new brands and even products like the flower essence in BuddhiBox. That thought is kind of fitting with this month's theme too, discovering new products that can hopefully help you discover a bit more about yourself you didn't know too. As usual, I really like the variety of items included but I'm really looking forward to trying, and will likely get the most use out of, the flower balm and the flower essence.
The Botanic Gal – http://www.botanicgal.com