BuddhiBox Review October 2019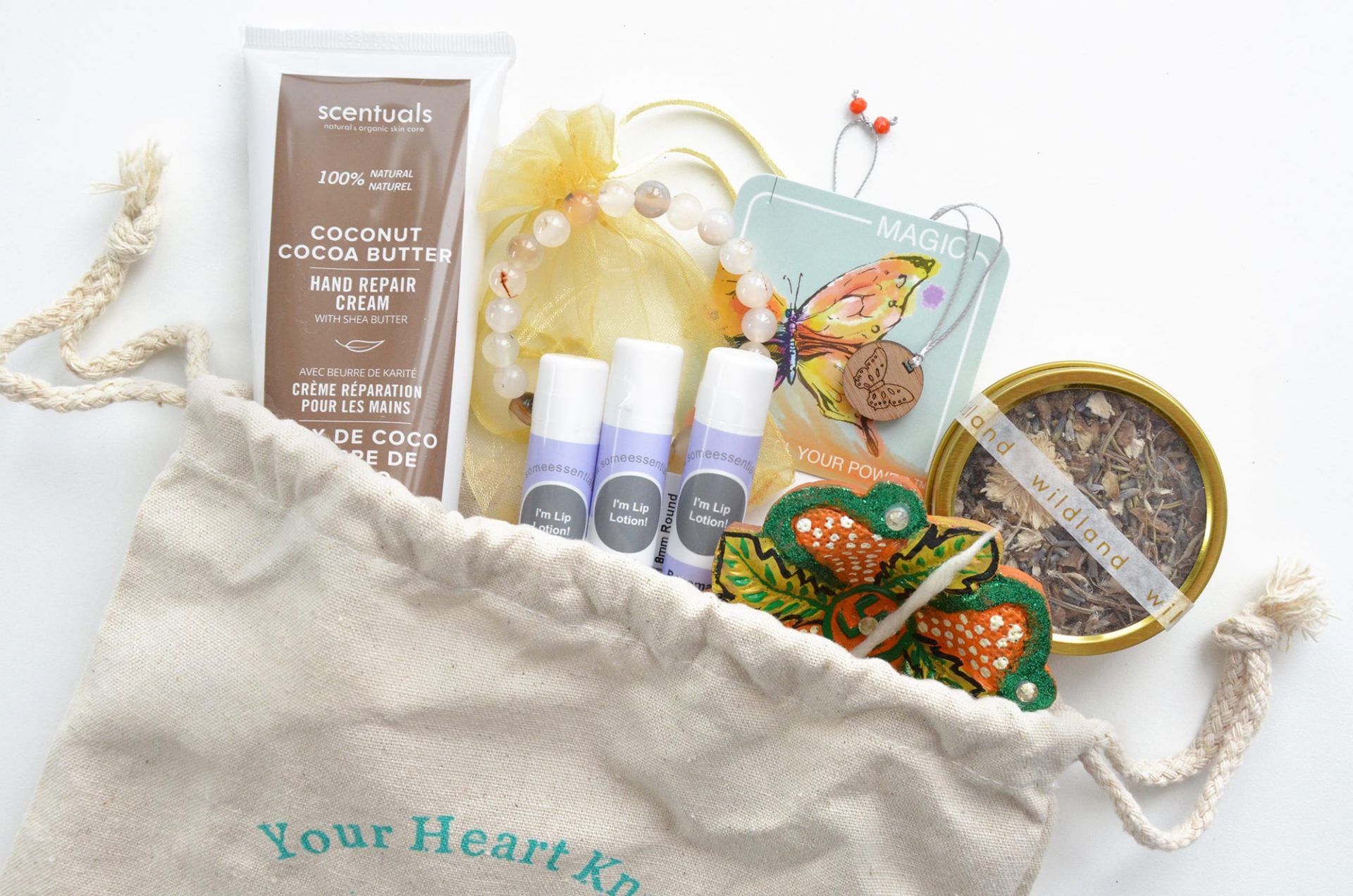 BuddhiBox is a monthly Yoga inspired box that's based on discovery, union and compassion. Each box contains 4-6 sample and full sized yoga-related products that will inspire your life, workouts and community. Products will be from different categories, including fitness, skincare, and fragrance. You'll get to try staff favorites, product launches, and more. BuddhiBox believes it's better to give than to receive, so each month a portion of proceeds from the sale of the boxes is donated to a different charity. They kindly sent us this box for review.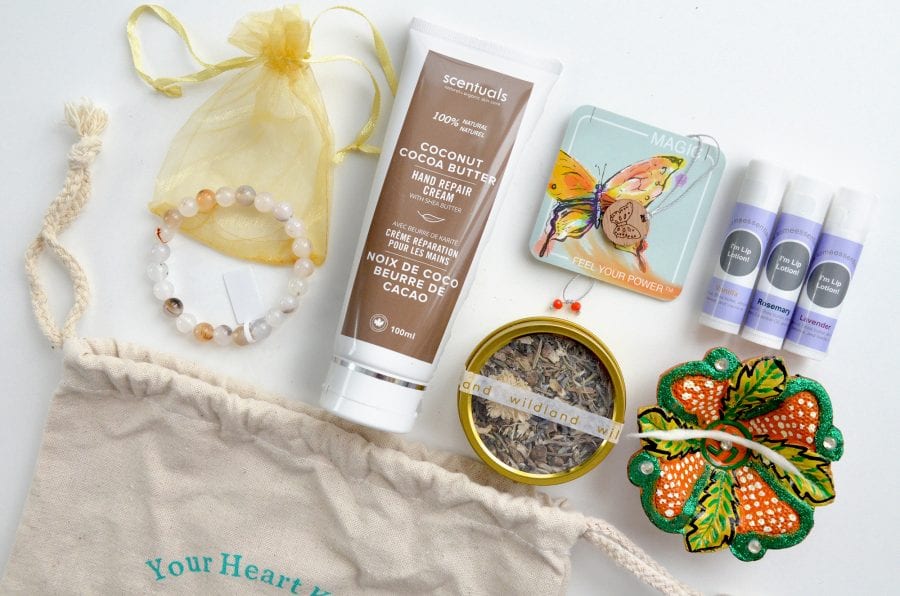 October Box Details
The October BuddhiBox has a theme of "Meditation" and comes with a great quote to inspire that theme:
"Even if you can be aware of your awareness for only a moment, in that moment you will touch the primal awareness/bliss at the core of youself." ~Sally Kempton
Meditation is the perfect October theme as everything slows down and prepares for the winter this month. I always find winter to be the best time for reflection since everything is quiet and still so this month's BuddhiBox will help me get into that mindset as the seasons start to change.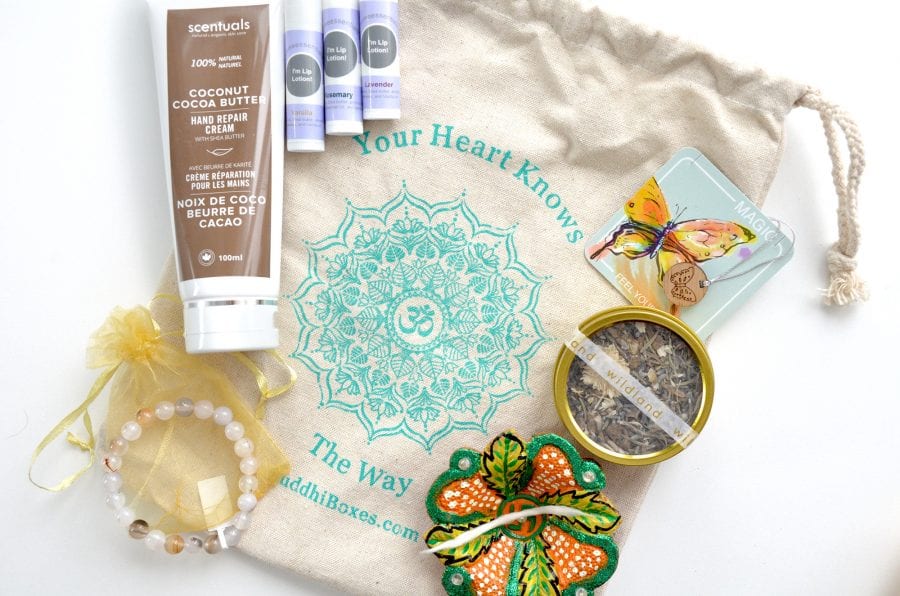 Here's a look at what was in this month's BuddhiBox: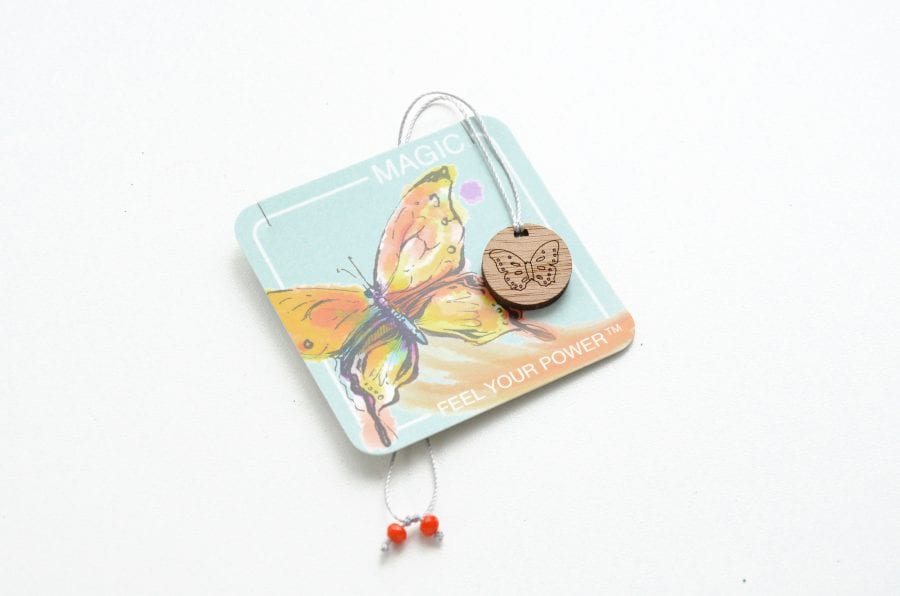 Feel Handmade Chakra Meditator Necklace ($15)
"This delicate necklace is for aromatherapy. Sprinkle a few drops of your favorite EO and enjoy."
This is a fun concept! I think this could really also be worn as a bracelet too. The design is really cute and it's small, only about the size of a penny, so it's a subtle jewelry piece. I don't know if I'll wear it for a necklace because it's not totally my style but I could see hanging this somewhere to use as a miniature EO diffuser. I'm thinking by my vanity for some aromatherapy while I'm getting ready for bed or even in the car to help with commuting.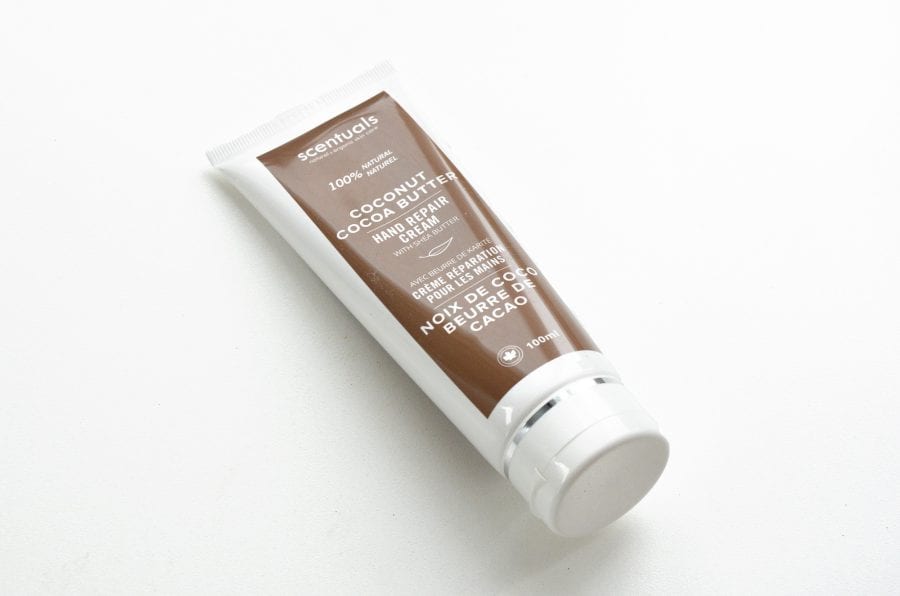 Scentuals Coconut Cocoa Butter Hand Lotion ($8.75)
"100% natural quick-absorbing hand cream that deeply nourishes skin with shea butter and cocoa butter leaving skin silky smooth. Enriched with organic argan, sweet almond oil and aloe for healthy, hydrated hands. Infused with the sweet tropical scent of pure natural coconut."
This hand lotion is made with cocoa butter for extra moisturizing. It's a medium consitency and rubs into skin well leaving no greasy feeling behind which is important for a hand cream. It smells very coconutty. I love the smell of coconuts but it might be a bit strong for me so I'm not sure how much I'll use it.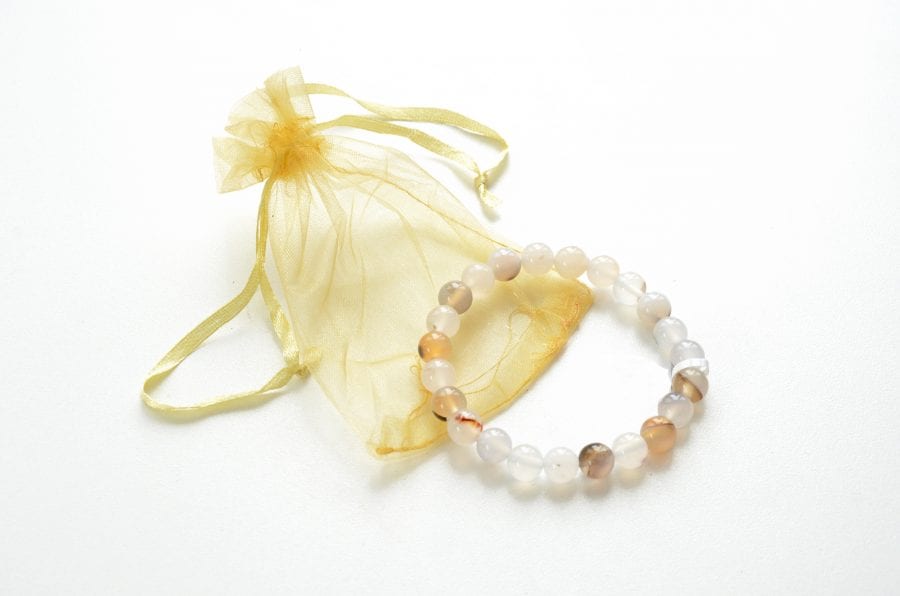 Agate Bracelet ($25)
"A gentle stone with properties that support realignment and grounding is a great aid for meditation. It brings support when feeling stressed."
This bracelet is really pretty. I like how simple it is and that the color is very neutral and subtle. I would wear this a lot not only because it looks nice, but also because of the properties this stone carries. I love grounding stones and support for stress is always needed! This can be used as a tool during meditation to, a bit like a mala, to help maintain focus on breathing.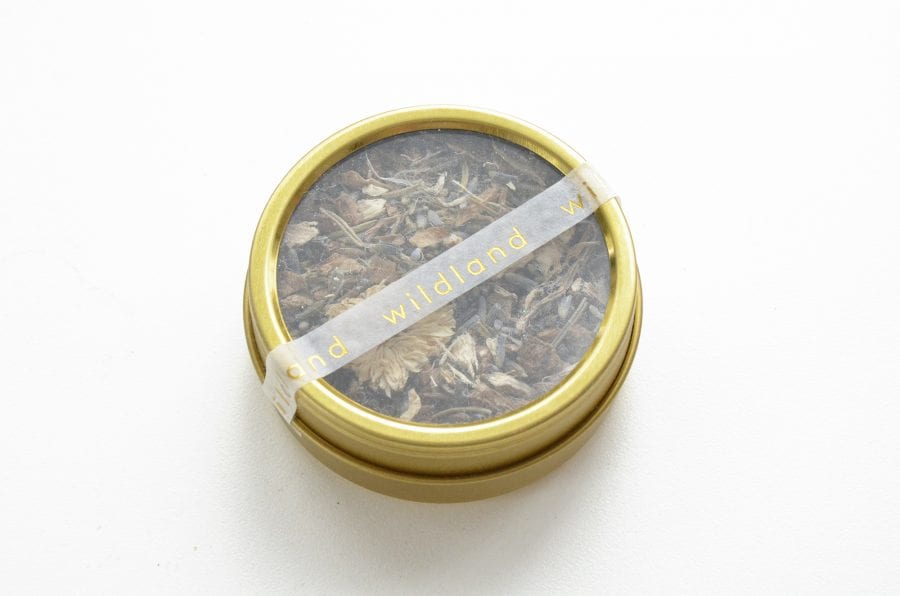 Wildland Organics Cocoon Tea Blend ($12)
"Designed to be a balm for the soul, Cocoon Tea is lovingly handcrafted, is an enchanting blend of curative herbs designed as a facial steam, hair treatment, and mindful self-care experience. And yes, you can drink it too!"
I love a good facial steam and this one smells so wonderful! Facial steams are a great way to detox and brighten skin while reducing inflammation too. Not only are they good for skin, but also good for the mind. This one in particular is crafted to provide support for those experiencing stress, loss or seasonal sadness. As the season's change I definitely can feel seasonal sadness coming on, so along with every day stress, I could really use this one! It smells amazing – very bright and energizing with a soothing and calm undertone. It's made with chrysanthemum, French lavender, wildcrafted marshmallow root, burdock root, and moroccan rosemary (most of them organic too). After a steam the tea can be saved and used for a leave-in hair conditioner, facial mist or bath soap. I love that it's multipurpose! Lastly, there is a meditation they've created to coordinate with this tea specifically that can be found on their website. A meditation ritual couldn't be easier!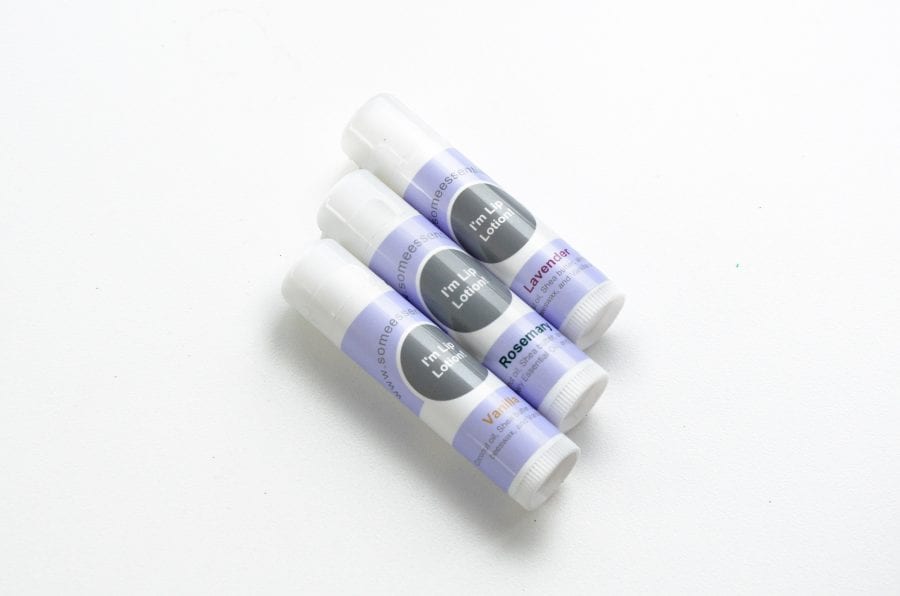 Some Essentials Lip Lotion Trio ($8)
"Who doesn't love a naturally scented lip lotion. How about 3? Made by yet again another amazing woman who is committed to making high-quality, simple, cruelty-free products. Stephanie's goal is always to keep her products affordable."
What a deal to find a chapstick trio?! These are made with a simple, all-natural ingredient list that includes coconut oil, shea butter, almond oil and beeswax. They are scented with essential oils of lavender, rosemary and vanilla. They all smell great but the vanilla one smells like frosting- yum! It might be my favorite. They apply to lips easily, aren't sticky at all and feel very moisturizing.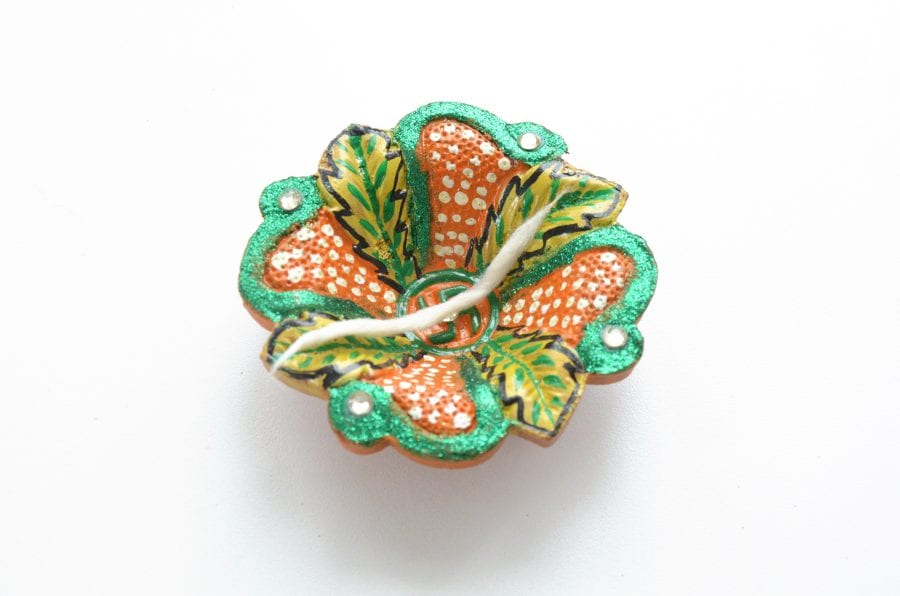 Traditionally Painted Indian Diya with Cotton Wick ($6)
"Vedic Healer Madhavi Rathod shares more: In this box you will find a decorative candleholder called a diya and a cotton wick. Homes are traditionally adorned with these clay lamps during the Indian festival of Diwali. They symbolize the victory of light over darkness. Diwali falls in the month of October on the western calendar, but celebrating light within can occur any day, any time."
I've never heard of a Diya before and am grateful this box introduced me to this cultural symbol with such a wonderful meaning. I imagine using this to center a mediation around, although I'm not sure exactly how they are used during the Diwali festival. The instructions for use say to soak the wick in vegetable oil or ghee before placing in the intricately desiged dish and lighting like a candle.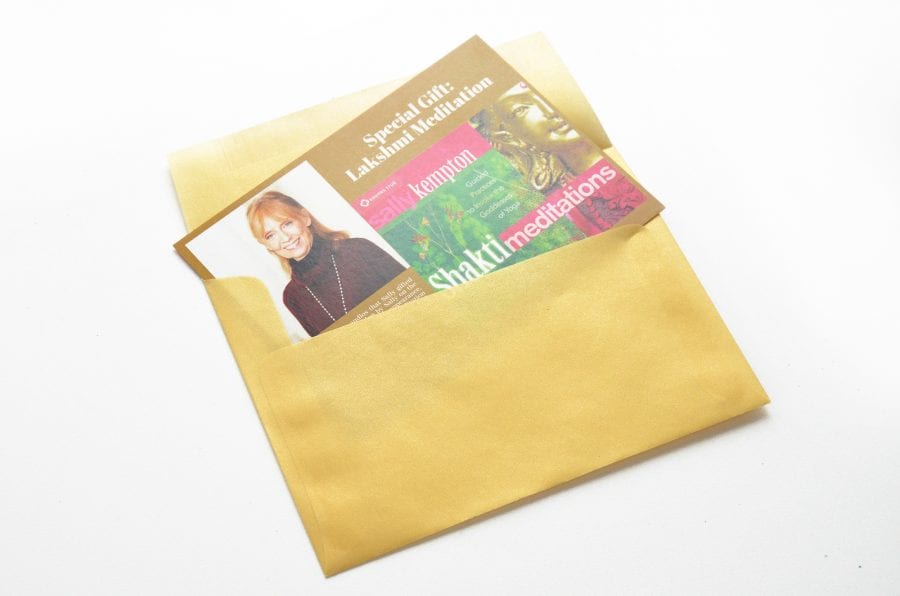 Sally Kempton Meditation Download
"Sally Kempton is a powerful teacher of applied spiritual wisdom known for her capacity to kindle meditative states in others and help students work with meditative experience as a framework for practical life-change."
This is great to find a meditation download in the box! Meditation might be new to some people so I love that this gives people a place to start. I've never done a meditation from Sally Kempton but she seems incredibly knowledgeable and so I'm sure it's great. This particular download is a meditation for creating abundance and self-compassion.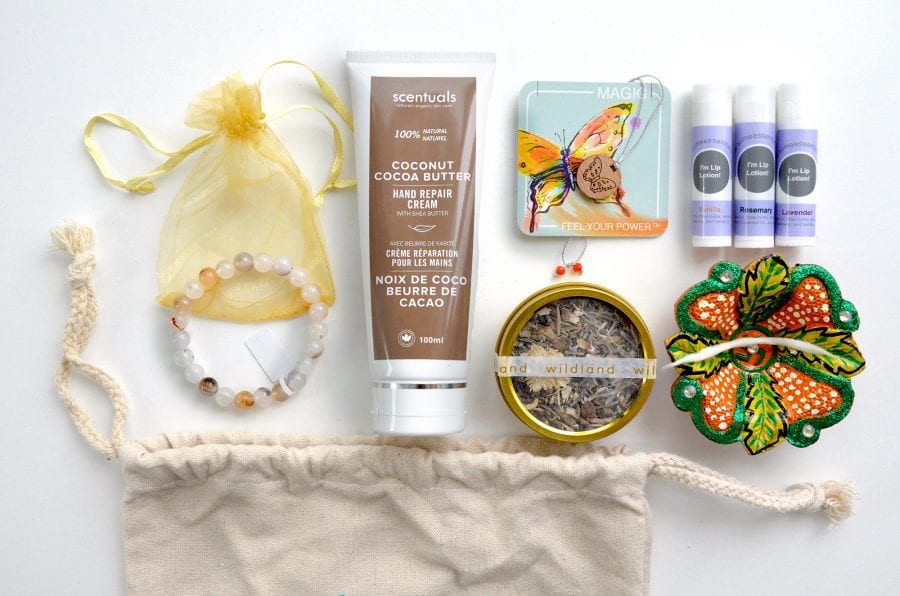 BuddhiBox Review October 2019 – Final Thoughts
I have really been meaning to pick my meditation practice back up after neglecting it for awhile so this month's BuddhiBox is the perfect reminder and has some great tools to get me motivated and back in the swing of it. I love that a meditation download is included so I don't even have to look far to find one. I also really like the Diya that's included. I'd never heard of these before and appreciate being educated about something from another culture who's meaning resonates with me. It would be a nice tool to create a ritual around meditation too. Another fun find is the Cocoon Tea. I really love facial steams, not only for their skin benefits but for the meditative benefits too. As usual, BuddhiBox packed in a whole bunch of goodness into this month's box with a great theme to bring the items together too.
The Botanic Gal – http://www.botanicgal.com
Explore.
Save.
Enjoy!
Sign up for a free account on A Year of Boxes to receive exclusive offers, be added to our monthly mailing list, and much more! We are always adding features to improve the experience for our users, from their valuable feedback!
Join Today!