Decocrated Review Fall 2021
Decocrated is a home decor subscription service who believes that turning a house into a home should be effortless. Decocrated is for you if you love styling your home, and you want a little inspiration. They kindly sent us this box for review.
I missed out on the Summer Decocrated but we are back on track for Fall and I am SO excited to share this season's box with you. They did an amazing job and I am in love with each and every piece. Fall is my favorite time to decorate so this season's Decorated has an extra special place in my heart. I may even do a second post and show you have I use each piece for my Fall decor……
Subscription Details
When you sign up for a Decocrated subscription you can expect to receive 5-7 full-size items (at a price well below their retail value — you savvy shopper, you). Items may include an assortment of products, such as decorative trays, tabletop décor, throw pillow covers, table runner, small DIY projects, printed art, and more. Each box includes a Decocrated Booklet complete with product descriptions, pro tips, how-tos, and inspiration.
Here's a closer look at the Fall Decocrated…..
The Art Print
Our double sided 4×6 art print features a fall-centric quote "Fall Breeze, Autumn Leaves" and an illustration of the moon. Pair our postcard throughout the year with our Spring 2021 clip frame, or one of your very own.
We receive a 4×6 art print in every box and it's one of the features I love. It's a simple (and quick) way to update your decor. I use the frame from the Spring 2021 Box and switch out the print each season.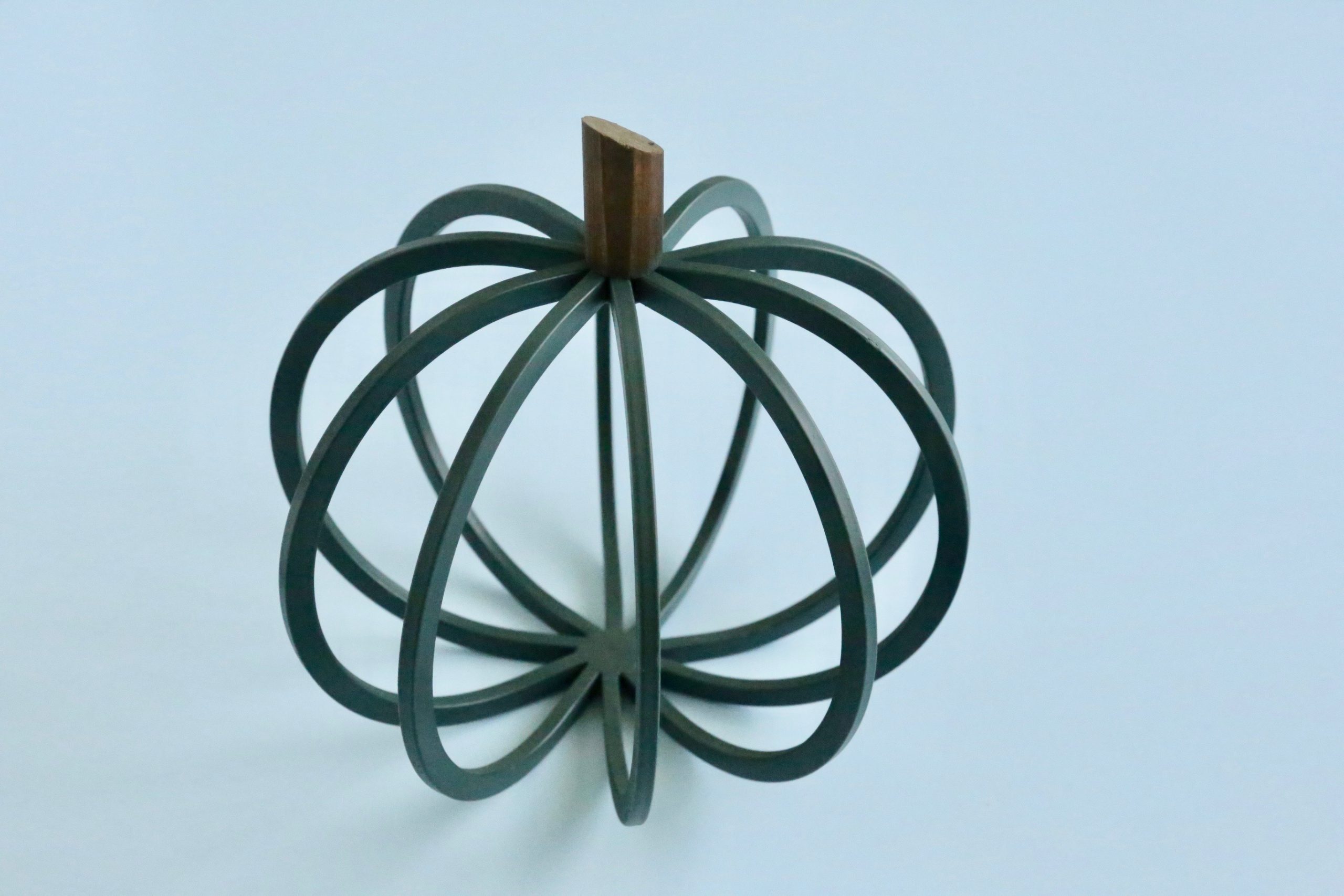 The Pumpkin
This season, you know we had to give you a healthy dose of pumpkins. This box features our metal and wood pumpkin that can really go into any room in your house.
I'm a sucker for any sort of pumpkin decor so this item might end up being my favorite in the box. It's hard to tell from the photo but it is a very dark green color. This is a great piece to transition from your Fall decor to your Halloween decor.
The Candle Holders
Make a statement in your home with our set of candle holders. With a dark natural wood finish and gold metal accent, you'll bring your home to life.
I love, love, love decorating with candles so these little beauties will find a home pretty darn fast. I'm thinking the entry table…..or maybe a shelf in the living room.
The Moon Mirror
This season we're adding in a fun element to your home with our small moon mirror. Hang it on your wall for a pop of color or place on top of your bedroom drawer for a touch of celestial magic.
This moon mirror is super fun and I love the subtle Fall/Halloween vibe. This will look cute stacked with the Wall Art from the Fall 2021 Box.
The Tea Towels
We're switching things up this season and you know what that means? Tea towels. In this season's box, you'll find two tea towels. One towel features a seasonal leaf print and the other a Halloween-inspired spider web. Toss one in your kitchen and the other in your bathroom and you're good to go!
We usually receive some sort of textile in the box but it's typically a pillow case or a table runner. I'm so happy to see that they have switched things up because I love seasonal tea towels.
The Wood Beads
From season to season we curate items that pair well with all of our boxes and our beads do just that. Add them to your favorite vase or toss them on a cabinet handle. Either way you can't go wrong.
I've been waiting to receive a set of decor beads in one of our Decocrated boxes and here they are! I love the Fall colors and can't wait to find a home for them.
The Wood Ladder
Have fun decorating your home with this season's mini wood ladder. Handcrafted with a dark natural wood finish, it is perfect for our set of fall tea towels, or as a kitchen accessory.
Lastly we have this super cute wood ladder. I'm VERY excited about this piece because it can be used to display my new tea towels. This is a great piece to keep on your kitchen counter year round and simply switch out the towels on display.
Decocrated Review Fall 2021 – Final Thoughts
I am SO in love with the Fall 2021 Decocrated box. I think they did an amazing job and it just might be one of my favorite boxes to date. There's usually one or two items in the box that I don't end up using immediately but this season's box is filled with items I have already found a home for. The pumpkin, ladder and tea towels are my favorite, but with that being said I'm pretty darn excited about the beads, mirror and candle holders as well. Stay tuned as I just might do a second post and show you how I have incorporated the Fall pieces into my current decor.
-AYOB Sarah