Emma & Chloe Review February 2019
Emma & Chloe is a subscription box for the jewelry lover. Get gorgeous and unique French designed jewelry pieces delivered right to your door each month accompanied by its certificate of authenticity, a 100% fashion and beauty gazette and a postcard. They kindly sent us this box for review.
Emma & Chloe is a must-have subscription for any jewelry lover. Really it is. I'm not even a jewelry lover and I am a huge fan of this box. Imagine if I were a jewelry lover? It would be that much better. Actually, it already is pretty darn great. I look forward to receiving this box every month and wear my Emma & Chloe pieces almost daily.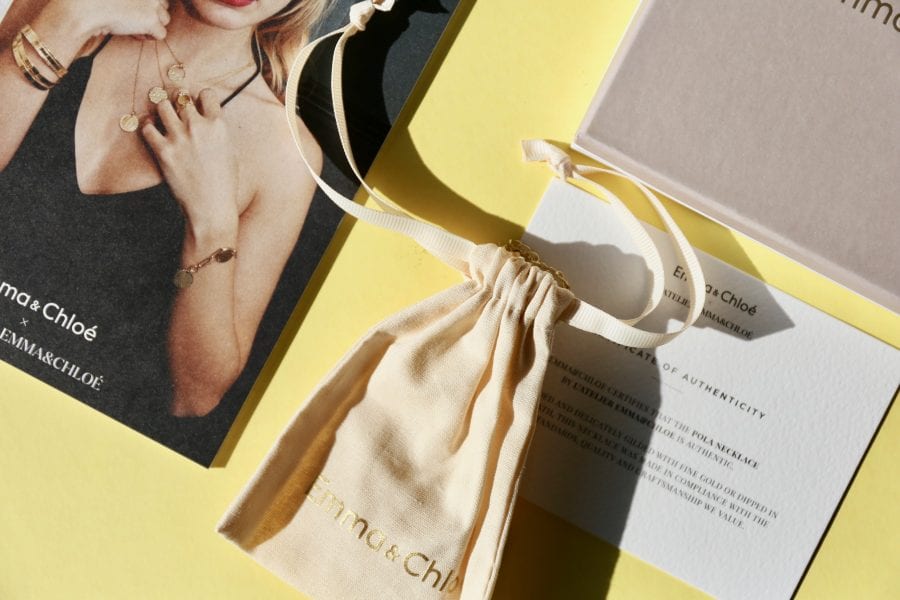 Subscription Details
Emma & Chloe has a few subscription options to choose from. You can opt for a month-to-month subscription, a 3-month subscription, 6-month subscription or an annual subscription.
Designer jewelry from France – All their jewelry is brass plated in gold or dipped in a silver bath.
Get insider prices – Starting at $29/month, receive a designer jewelry piece worth $50-$200.
Free shipping on subscriptions – You receive your box between the 5th and the 15th of the month.
Here's a closer look at what we received this month….
The Pola Necklace
The top-seller from our new collection: Les Particulieres.
Available at an exceptional price in your February boxes. Delivered with its certificate of authenticity and your monthly style-guide. Made with brass and delicately gilded with 18K fine gold or dipped in a silver bath.
Designed in France.
Regular retail price: $67
Emma & Chloe Review February 2019 – Final Thoughts
Once again Emma & Chloe has provided me with a gorgeous piece of jewelry. Seriously, how gorgeous is this necklace! I've already worn it a couple of times and it goes with almost any outfit in my closet. I had it on with a boho tunic and jeans the other day, and a floral dress/denim jacket combo yesterday. I thought I loved the clover necklace from the November Box but I think I love this one more. Given the style of the pieces we receive and the quality of each, Emma & Chloe is a steal at only $35 per month.
-AYOB