FabFitFun Review Fall 2019
FabFitFun is an AMAZING subscription box that ships quarterly and is filled with the most fab items, hand-picked by the FabFitFun Team! You get to indulge in fashion finds, glam beauty secrets, and fab fitness gear guaranteed to make you feel like a VIP all year-long. They kindly sent us this box for review.
The Fall FabFitFun box has become a bit of an obsession. It's a box that I look forward to all year long. I also really love the Winter box. In fact, I still think about the Fall 2016 box and the Winter 2018 box. Both of them will go down in history as some of my all-time favorite subscription boxes.
But…..I have to be totally honest. This year's Fall box doesn't really look like the fun seasonal curation I was hoping for. But….if you are a beauty lover it will definitely appeal to you.
Subscription Details
FabFitFun annual memberships have some really awesome perks. Here are the benefits if you sign up for an Annual Subscription….
Purchasing an annual membership will make you a Select member! Each season, they will email you before your order ships and allow you to personalize certain items in the box such as what color of a certain item you'd like to receive based on the options that season.
Annual Members also enjoy early shipping. This means boxes are shipped within 7-10 business days of the start of the priority shipping window.
$20 in instant savings.
Box customization, which means you can pick and choose the designs and colors of certain box products for your seasonal boxes.
Early access to seasonal Add-Ons!
Here's a look at the items we received in the Fall 2019 FabFitFun box….
Plush Ultra Soft Plaid Scarf ($75)
Nothing says fall like a cozy scarf, especially when it comes in a classic plaid print. 
I LOVE a good scarf, and I LOVE receiving them in my subscription boxes. Especially this time of year. I just wish it was a black/grey combo or a mixture of neutral colors. Navy isn't really my favorite.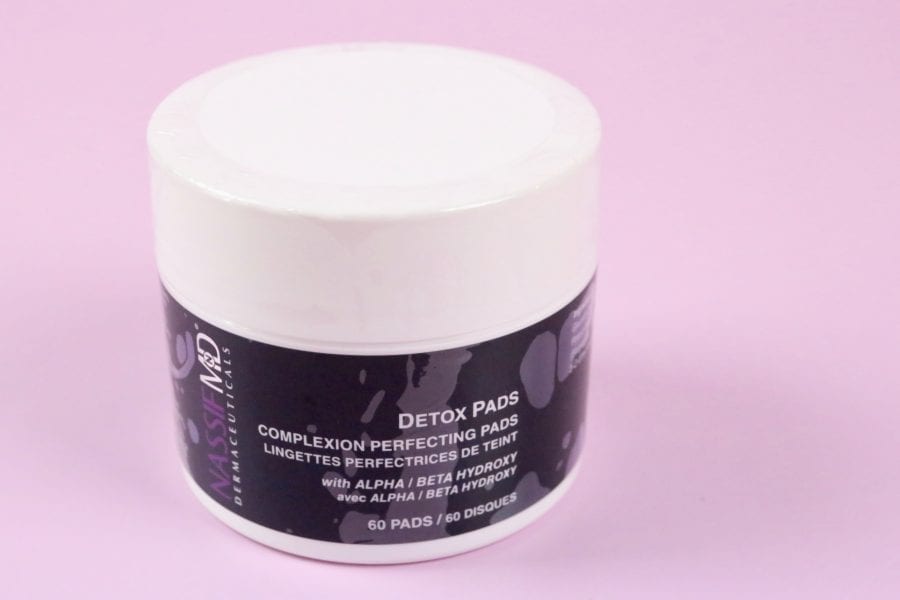 NassifMD Detox Pads ($45)
Just a few swipes of the cleansing pad deep cleans, exfoliates, and firms your skin's appearance while softening lines and wrinkles. 
Now this is something I've never tried before. You are to gently wipe your face in the morning and evening to improve skin's complexion.
Baublebar Farah Ear Crawlers ($34)
From the intricate embellishments to the modern silhouette, these earrings are absolute showstoppers. 
This is maybe my favorite item in the box. I love receiving jewelry because it's something I don't go out and purchase for myself. These gorgeous ear crawlers are a little out of my comfort zone, but they are so pretty and fun that I will have to make an exception.
Aromatherapy Associates Deep Relax Roller Ball ($29)
Zen out wherever you are with the relaxing blend of vetiver, chamomile and sandalwood.
Here we have a relaxing blend of essential oils. Perfect for rolling on your wrists when you need a little zen time, or maybe even before bed?
Trestique Mini Eye Essentials ($48)
Create a gorgeous eye look with the soft brow pencil, long-wearing eyeliner, and velvety-smooth shadow crayons. 
I am very familiar with Trestique and really love their products. This collection of eye essentials is so convenient. I love the fact that all four products are pencil format – easy to use and convenient for travel.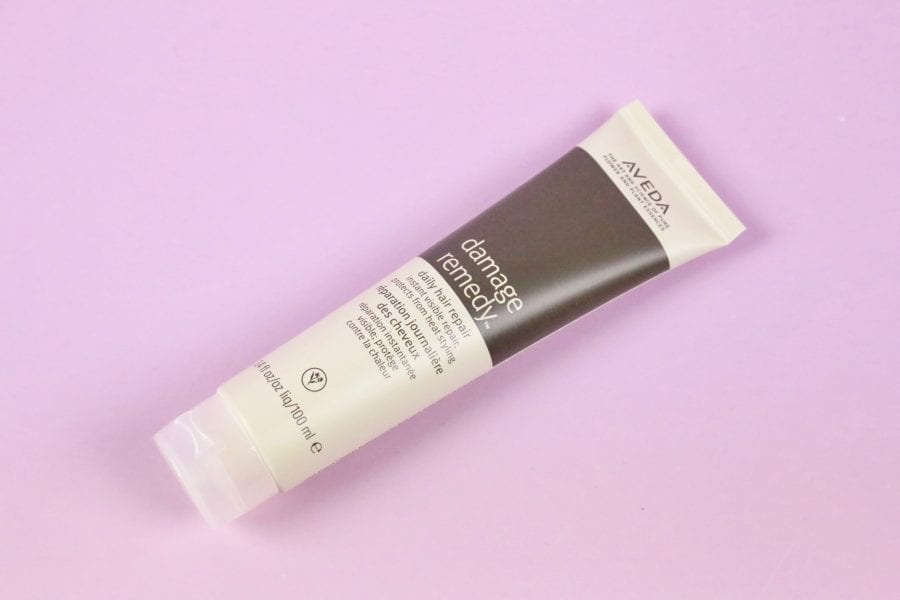 Aveda Damage Remedy Daily Hair Repair ($30)
Infused with quinoa protein, macadamia oil, and soy, instantly repair and protect your hair from heat styling.
Here we have a leave-in treatment from a really great brand. Simply work a small amount of product in hands, apply through damp hair and style.
Harper + Ari Exfoliating Sugar Cubes in Juice Cleanser ($16)
These delightful sugar cubes are a great way to exfoliate and nourish your skin in the shower – all while leaving a yummy scent. 
These little sugar cubes smell SO good. Fruity and fresh and addicting. You simply take a cube with you in the shower or bath and massage over wet skin.
Human + Kind Body Soufflé ($18)
Lather yourself in a soufflé blend of apricot oil and shea butter. Your skin will feel incredibly soft and moisturized. 
This is my second favorite item in the box because I am always in need of a new moisturizer. This one has a fresh, slightly fruity scent. I applied a little to the back of my hand. It absorbed quickly and left my skin feeling SO smooth…..and silky.
FabFitFun Review Fall 2019 – Final Thoughts
I have to be totally honest. The Fall FabFitFun left a little to be desired. Don't get me wrong. I still love this subscription and am excited to see what they come up with for the Winter box, but the Fall box is definitely more suited to skincare and beauty lovers. I prefer a mixture of lifestyle items and (other than the scarf) I am missing the Fall vibes I was hoping for. I have high hopes for the Winter box. Dreaming of cozy accessories, fitness essentials, and all the Winter vibes they can fit in one box.
What do you think about the Fall FabFitFun box?
-AYOB