FabFitFun Review Fall 2020
FabFitFun is an AMAZING subscription box that ships quarterly and is filled with the most fab items, hand-picked by the FabFitFun Team! You get to indulge in fashion finds, glam beauty secrets, and fab fitness gear guaranteed to make you feel like a VIP all year-long. They kindly sent us this box for review.
When it comes to value and customization FabFitFun is at the top of the list. It's one of the most popular subscription boxes on the market for a reason. Each box brings with it AH-MAZING value, as well as a ton of options for Select Members. There are up to 5 choices each season depending on the length of your subscription.
Subscription Details
When you sign up for a FabFitFun subscription you will receive full-size, premium products delivered 4x per year. Shipping is free in the contiguous US. Every season, members get to choose 3-5 products in their box.
Here's how it works:
Pick Your First Product: Get started by picking one of the many items you get in your box.
Order the Box: Sign up for just $49.99 and get 8-10 products all valued at over $200.
Finish Picking the Rest: After checkout, finish customizing the rest of your box.
Here's a look at the items we received in the Fall 2020 FabFitFun box….
Uncommon James Copper Canisters ($49)
The medium and large copper-plated canisters include wooden lids to add a rustic touch to any space.
How gorgeous are these canisters?! And perfect for Fall. Use them as decor or put them to use holding your favorite items. Now…..we just have to decide where to display them….the kitchen, bathroom, living room or bedroom.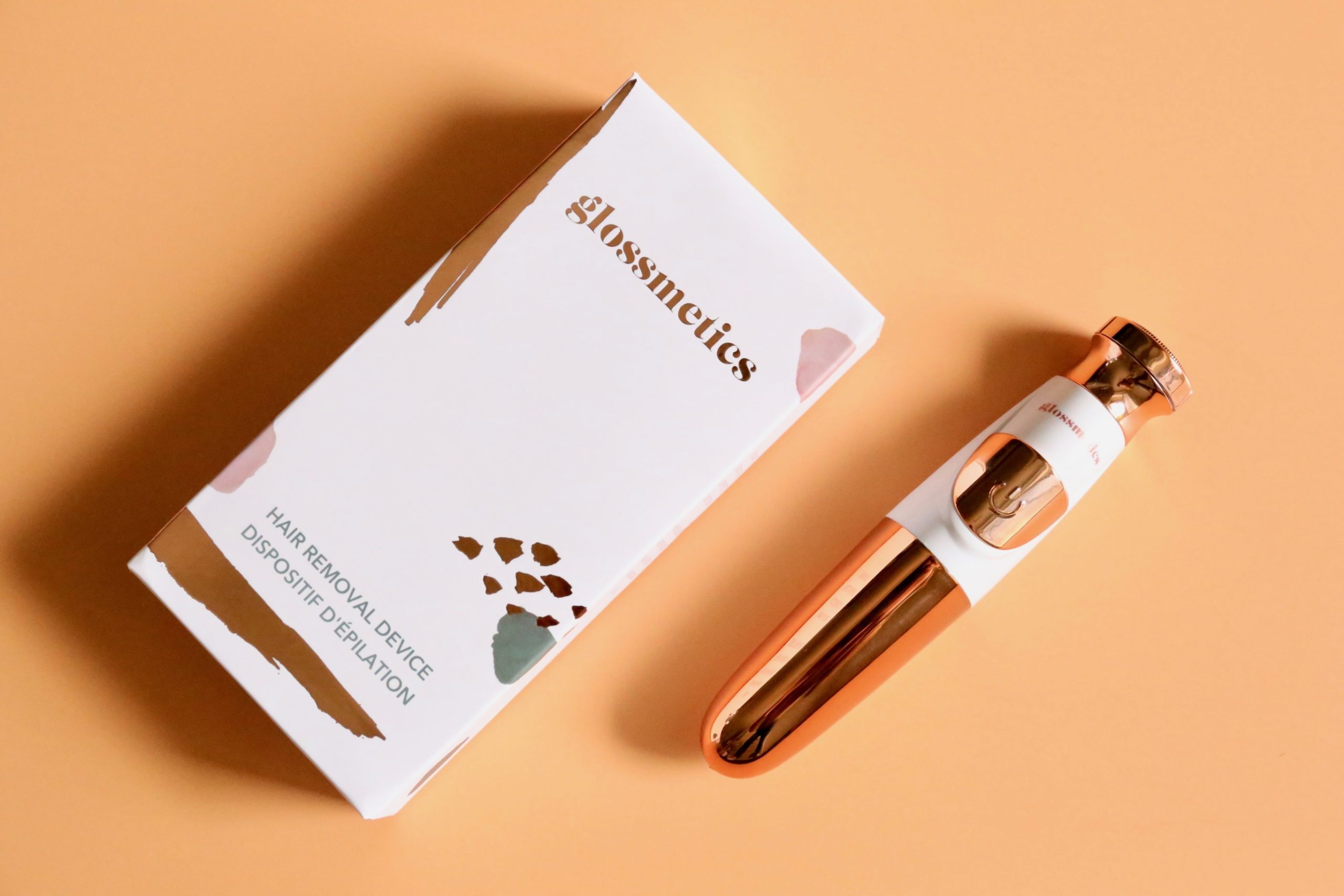 Glossmetics Hair Removal Device ($59)
Instantly and painlessly sweep away unwanted hair from any area of your body.
Painless hair removal? Sign us up! It is safe for facial hair, body hair and bikini line hair as well. Its discreet, cordless and portable design allow you to bring it anywhere you go and keep unwanted hair away from your body. And it is easy to use:
Slide the switch located at the centre of the unit upward into the "ON" position.
Gently press the head of the unit flat against your skin. The unit should not be on an angle. Now proceed making small circular motions to remove unwanted hair.
Nectar Sunglasses Blue Light Blocking Glasses ($45)
Block blue light from your computer or phone to keep your eyes refreshed and lessen fatigue.
Do you sit at a computer all day like we do? Then these blue light blocking glasses are a must. Trust us….they work well, they give your eyes a break and they are super cute. What's not to love?!
Masontops Glass Water Bottle ($35)
Ditch the plastic and opt for this sleek glass bottle, which holds up to 20 ounces.
A must-have product for those of us trying to go plastic-free. We love the large size, the multifunctional lid and the insulating neoprene sleeve.
8 Other Reasons Runway Clip Trio ($32)
Pin your hair to perfection with this trio if resin-plated pins.
Hair clips are such a cute way to keep your hair out of your face, and so trendy as of late. We love the gorgeous colors and the fact that we received a set of three. Wear one at a time or stack them all together.
Voesh New York Pedicure in a Box ($20)
Made with pumpkin extract, the fruit enzymes naturally exfoliate dead skin cells, and vitamin A, C, and E help reveal radiant skin.
Our favorite item in the box! This Pumpkin Spice pedicure kit gives this season's box the Fall vibes we were hoping for. It includes 2 complete 4 step kits – sea salt soak, sugar scrub, mud masque and massage butter. The perfect excuse to get together with your bestie and have a spa night.
NatureLab Tokyo Treatment Masque ($16)
Use this treatment mask to restore dull hair from the scalp to strands with Keratin technology and organ and prickly pear oils.
Have the hot summer months taken a toll on your hair? Then you will appreciate this lovely little hair treatment. It has the most wonderful scent and it is easy to use. Simply apply to hair from root to tip, leave on for 3-5 minutes and rinse.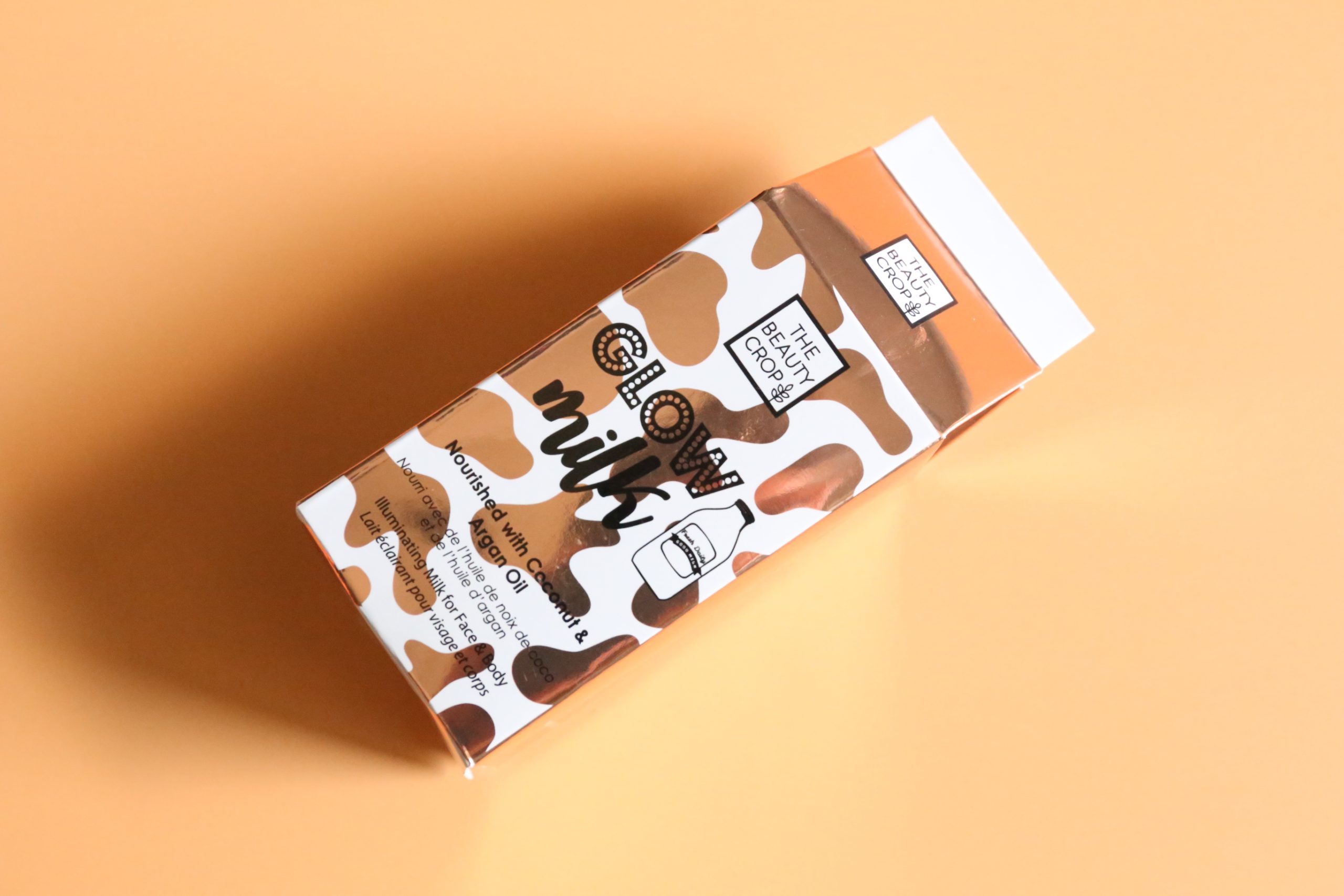 The Beauty Crop Glow Milk ($19)
Enriched with coconut, this highlighter gives you a lit-from-within glow.
This wonderful little highlighter gets great reviews from beauty experts. You can achieve a healthy, luminous glow by brushing three dots on the high points of your face and collarbone, blend with your fingertips and repeat for a more dramatic strobing effect.
FabFitFun Review Fall 2020 – Final Thoughts
Even though we were hoping for a few more Fall inspired goodies we are more than happy with this season's FabFitFun. We received a nice mixture of products ranging from skincare, to hair care, fashion accessories and more! The eco-friendly water bottle and the pumpkin spice pedicure kit are our favourite items in the box but we also love the glasses and the hair removal device. The value is amazing, as per usual, and we have discovered some awesome new brands. You can't go wrong with a FabFitfun subscription, it is money well spent!
-AYOB Team