FabFitFun Review Fall 2021
FabFitFun is an AMAZING subscription box that ships quarterly and is filled with the most fab items, hand-picked by the FabFitFun Team! You get to indulge in fashion finds, glam beauty secrets, and fab fitness gear guaranteed to make you feel like a VIP all year-long. They kindly sent us this box for review.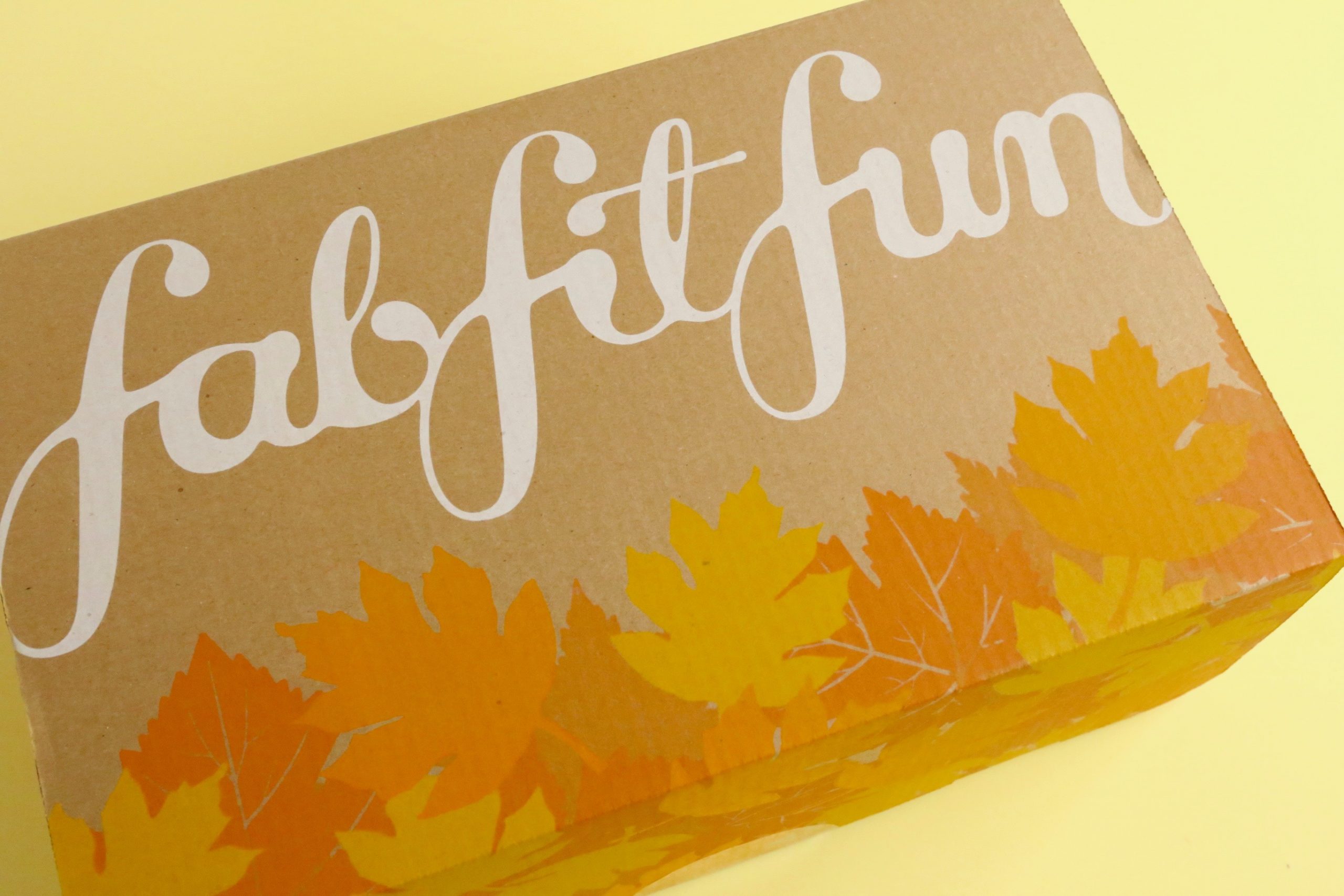 My Fall FabFitFun is here and it's full of fun products. Out of all the FabFitFun boxes I have received over the last year or two, this one is definitely a fave. There's one item in particular I am loving. I can't wait to share it with you!
Subscription Details
When you sign up for a FabFitFun subscription you will receive full-size, premium products delivered 4x per year. Shipping is free in the contiguous US. Every season, members get to choose 3-5 products in their box.
Here's how it works:
Pick Your First Product: Get started by picking one of the many items you get in your box.
Order the Box: Sign up for just $49.99 and get 8-10 products all valued at over $200.
Finish Picking the Rest: After checkout, finish customizing the rest of your box.
Here's a look at the items we received in the Fall 2021 FabFitFun box. Note that this is a review box and all items were chosen for us.
Golden Rabbit Dutch Oven
Bake, cook, and grill your favorite recipes in this adorable hand-dipped dutch oven.
Made of carbon steel coated with a porcelain enamel
Oven, stovetop, and dishwasher safe
Holds 2.5 quarts
Yay!!! This is SO fun! Out of all the products offered in the Fall box, this is the one I was most excited about. This dutch oven is not only beautiful, but it is unlike anything I have ever received over the years of reviewing subscription boxes. I'm tempted to say it's one of my favorite box items to date! I will get a lot of use out of this since it is safe for stovetop and oven.
Uncommon James Set of 2 Copper Canisters ($49 value)
The medium and large canisters include wooden lids to add a rustic touch to any space.
Copper-plated stainless steel canisters
Includes wood sealed silicone lids
Large: 5.5" H x 4.75" W
Medium: 4.75" H x 4" W
Canisters are dishwasher safe
Wood lids are hand wash only
I actually already have a set of these canisters but I am more than happy to receive them again because it will allow me to create a cohesive decor scheme in our new home. I might use these as decor in the Kitchen or in our two upstairs bathrooms.
Stojo Collapsible Cup with 4 Reusable Straws ($31.99 value)
This collapsible cup makes it so easy for you to take your favorite drinks on the go!
Holds up to 12 ounces
Includes four reusable straws and removable temperature sleeve
Fits into standard cupholders
You all know how much I adore my reusable cups so I was happy to see this in my box. The colors are perfect for Fall, and……I'm kind of thinking this might be a good cup for little Steven.
KORRES Renewing Body Cleanser – Santorini Grape ($19 value)
Cleanse your skin with this luxurious foaming shower gel to maintain the skin's natural moisture levels.
Helps skin feel soft and velvety
This is a brand I absolutely love but rarely see in subscription boxes. It has a very light, fresh scent and it is something I use daily so it's an item I appreciate receiving.
Cali Cosmetics Body Wash – Capri ($22 value)
Take yourself on a sensory getaway to Capri when you lather yourself with this silky body wash.
Features Italian olive oil
Leaves skin hydrated
I'm not really loving the fact that I received two body wash products in the box, but at least it's an item I will get use out of.
Purlisse Pumpkin + Ginger Mud Mask ($48 value)
All you need is 10 minutes to instantly brighten your skin and improve your skin texture.
Infused with pumpkin and ginger
Provides a gentle exfoliation
Yay! I was hoping to see some sort of pumpkin product in the Fall box and here it is. I also happen to be a HUGE fan of Purlisse. I have loved all of the products I have received from this brand. I've never used pumpkin on my face before but I am very excited to test it out because pumpkin is loaded with Vitamin C and can help protect from signs of aging.
The 2Bandits Tiered Catchall Tray ($30 value)
Organize your rings, necklaces, and bracelets in this tiered organizer.
Features four felt-lined trays
Can be placed on your bedside table or bathroom countertop
This catchall tray is very useful and matches my decor scheme perfectly. I will use this for all my tiny earrings which currently get lost in my large jewelry box.
HIP Lunch Pack ($15 value)
This reusable lunch sack rolls down like a traditional paper bag and is the perfect size to pack your snacks.
Flexible, silicone material
Water-resistant
Great replacement for plastic bags
Can be used to store other items in addition to food
I am loving this reusable lunch bag. It will be perfect for little Steven's snacks, or his lunches once he starts pre-school. Environmentally friendly and suer cute!
We also received this little bonus product. It's not necessarily something I will drink, but my Dad will love it.
FabFitFun Review Fall 2021 – Final Thoughts
The Fall FabFitFun put a smile on my face. It's definitely one of my faves to date. The Dutch Oven is by far one of the best products I have ever received in a box, I can't wait to use it. Other than that, I am really loving the fact that I received a mixture of products – home decor, kitchen product, skincare, environmentally friendly products, etc…..
This is exactly what I like to see from FabFitFun and hope to see product variety just like this in the Winter box as well!
-AYOB Sarah