FabFitFun Review Winter 2020
FabFitFun is an AMAZING subscription box that ships quarterly and is filled with the most fab items, hand-picked by the FabFitFun Team! You get to indulge in fashion finds, glam beauty secrets, and fab fitness gear guaranteed to make you feel like a VIP all year-long. They kindly sent us this box for review.
FabFitFun is a box that always amazes me. The value is unlike any other box on the market and they offer a ton of customization options for their subscribers. Some people like to know exactly what they are getting in their subscription boxes and that's exactly what FabFitFun provides. I however, love a surprise so I let them choose for me.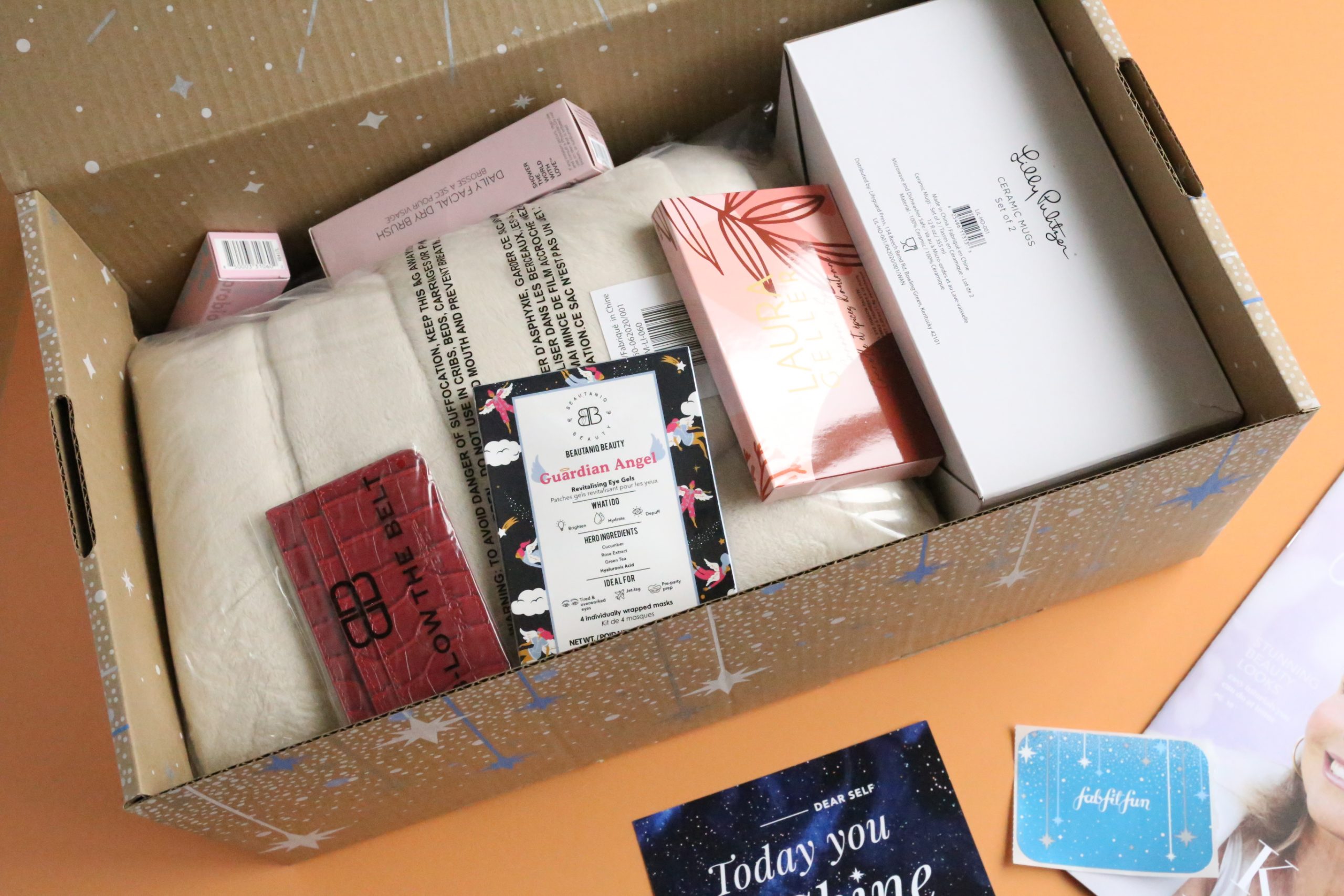 Subscription Details
When you sign up for a FabFitFun subscription you will receive full-size, premium products delivered 4x per year. Shipping is free in the contiguous US. Every season, members get to choose 3-5 products in their box.
Here's how it works:
Pick Your First Product: Get started by picking one of the many items you get in your box.
Order the Box: Sign up for just $49.99 and get 8-10 products all valued at over $200.
Finish Picking the Rest: After checkout, finish customizing the rest of your box.
Here's a look at the items we received in the Winter 2020 FabFitFun box….
Summer & Rose Cozy Robe ($70)
Cuddle up in this cozy robe which features front pockets.
This robe is exactly what this Mama needs! It's beyond soft, it's a little oversized (I received a large) and it is SO comfortable. I wish you could reach through the screen and feel the material……it's THAT good!
Lilly Pulitzer Ceramic Mugs ($42)
Serve tea or coffee in these stylish ceramic mugs.
Lilly Pulitzer is an amazing brand so I am very happy to see it featured in the box. These mugs took me by surprise. I expected them to be small tea cups but they are actually quite large. Perfect for my morning coffee.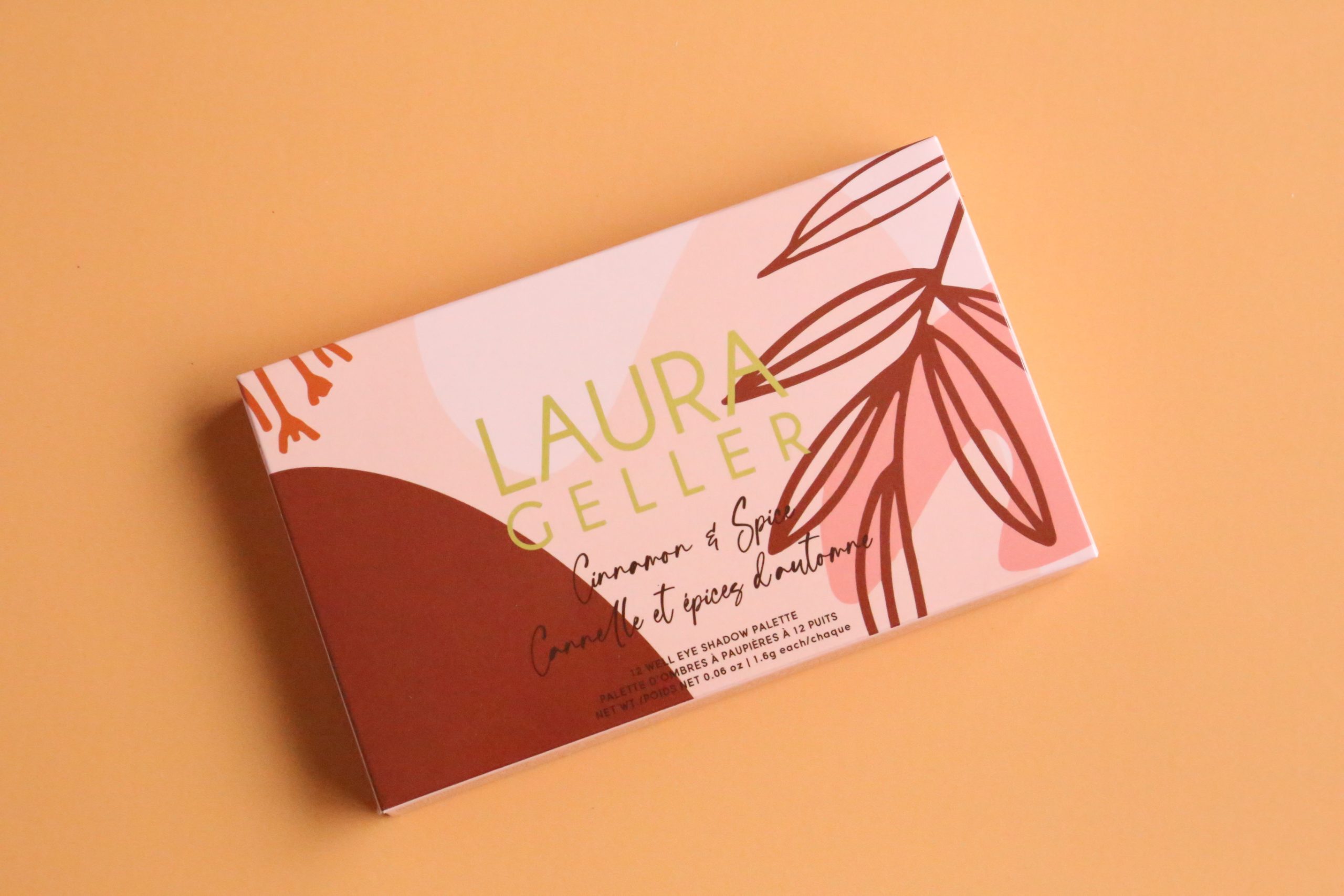 Laura Geller Cinnamon & Spice Eyeshadow Palette ($45)
Achieve warm daytime and smoky nighttime looks with 12 crease-proof shades.
I am SO in love with this palette, and that says a lot coming from someone who rarely wears makeup. I just can't help but love the pretty colors. I'm mostly drawn to the pink shades, but I can see myself wearing almost all of the colors.
TULA Skincare Rose Glow & Get It Cooling & Brightening Eye Balm ($30)
Energize and awaken the under-eye area or use it as a highlighter on your cheekbones and cupid's bow for an instant glow.
This is the item I am most excited about. I have been waiting for TULA to show up in a subscription box and I really hope this is the first of many appearances. I've had my eye on this brand, and more specifically this eye balm, for quite some time. It gets rave reviews and it is something I would use on a daily basis. You simply apply around the eye area for instant cooling and a rose glow.
Beautaniq  Beauty Guardian Angel Eye Gels ($25)
Place these hyaluronic acid-infused eye gels on the under-eye area to reduce any puffiness.
My eyes are my problem area so this is another item I am excited to find in the box. We received a set of 4 revitalizing eye gels. They are said to brighten, hydrate and depuff. Perfect for us new moms, if you know what I mean. You simply place under your eye for 5 minutes (or longer) and massage remaining serum into skin.
B-Low The Belt Croc Card Case ($35)
This faux croc case features convenient slots for your ID and credit cards.
This is the one item I will probably end up gifting, but that's only because I have received a few of these over the years in various subscription boxes and despite my best intentions, I never end up using them.
Daily Concepts Daily Facial Dry Brush ($20)
Use this dry brush on your forehead, nose, chin, cheeks, and neck to stimulate lymphatic pathways and reduce puffiness.
I have received dry brushes for my body, but this is the first one I have received for my face. It appears to work the same way as the bigger brushes. You want to use it on dry, clean skin. It will  reduce puffiness and exfoliate.
Aesthetica Liquid Liner ($21)
This high-impact liquid eyeliner glides on easily and stays on for hours.
I mentioned earlier that I don't wear a lot of makeup, in fact I tend to wear none at all. So I might not get use out of this item but I do feel that black liner is a great makeup item to have on hand. It's a beauty staple.
FabFitFun Review Winter 2020 – Final Thoughts
Another season and another wonderful box from FabFitFun. This is a subscription box you can't go wrong with. The value is amazing and they work with some of the best brands. Take this season's box for example, we received items from Lilly Pulitzer (an iconic brand) and TULA (an Instagram must-have). They also included a cozy robe perfect for the Winter months, some amazing skincare items, and a gorgeous eyeshadow palette. Overall, I would say that I am very happy with the Winter box. But with that being said, I am always happy with my FabFitFun boxes.
-AYOB Sarah