Frock Box Review & TRY-ON August 2021
Frock Box brings a unique, stress-free shopping experience to your home with the help of your very own personal stylist. With something for everyBODY, you belong in their tribe with sizing XS – 3XL. They kindly sent me this box for review.
We had some issues with Canada Post this past month so my August Frock Box arrived quite late. But….I wanted to share it with you anyways because there are still some amazing pieces in here that I can wear for Fall. Oh….and I am LOVING the color palette this month!
Subscription Details
Frock Box has a few options to choose from:
Frock Box Favorites: The Frock Box Favourites Box styling fee is $24.95 which is credited toward your final purchase. All five items are individually priced based on your budget and once you've tried on your pieces and sent back your returns, you'll be charged for the items you've chosen to keep.
Shoe Box: For $64.99 receive one pair of shoes featured in their monthly collection. A great way to complete any look!
Gold Box: For $99.95 you will receive an entire outfit. Outfits may include a top + bottom, dress, or a top + cardigan. You may also receive a piece of jewellery to tie the outfit together.
Coupon Code
Coupon Code: Use code AYEAROFBOXES for $25 OFF Your 1st Box! – CLICK HERE
Here's a closer look at my Frock Box Favorites for August….
Note From My Stylist
Hello! This month we begin that mental shift and transition to Fall as we anticipate the new school year  and coming season. I wanted to include pieces that are still appropriate for your warm weather (lucky) but will also work well into the cooler months. I went with a grey/blue palette this month that I hope you'll enjoy. To begin, I included a dress and romper – both casual but with some unique detailing. Try the romper with your favorite sandals for a girls night out. The dress would work well with white sneakers and a denim jacket. I love the charcoal pant with minimal distressing to add a bit of interest. Try it with the graphic top tucked and this pale blue wide knit cardigan for a casual look.
Button Front Dress ($69.99)
This cute little dress is casual, comfy and easy to wear – it's my kind of dress. I like that I can wear it with sneakers and a denim jacket. Even though this might be more suited to Summer I can still get away with wearing it for a few more weeks as long as I add some layers.
THIS IS A KEEPER!
High Waisted Jeans ($69.99)
Ugh…..these jeans……I absolutely LOVE them and have been waiting for a pair of black jeans to show up in one of my boxes, but sadly they are one size too small. I can get them on and do them up but they are uncomfortable in the waist area.
THESE ARE A RETURN!
Stripe Romper ($74.99)
Hmmm…..I'm on the fence with this next piece. This little romper is absolutely adorable, and SO perfect for Summer but can I pull it off? I typically find pieces like this a little too "girly" for me personally, but it's OH-SO-CUTE. And, I can dress it down with the cardigan.
I just might hang on to this one for next Summer.
THIS IS A MAYBE!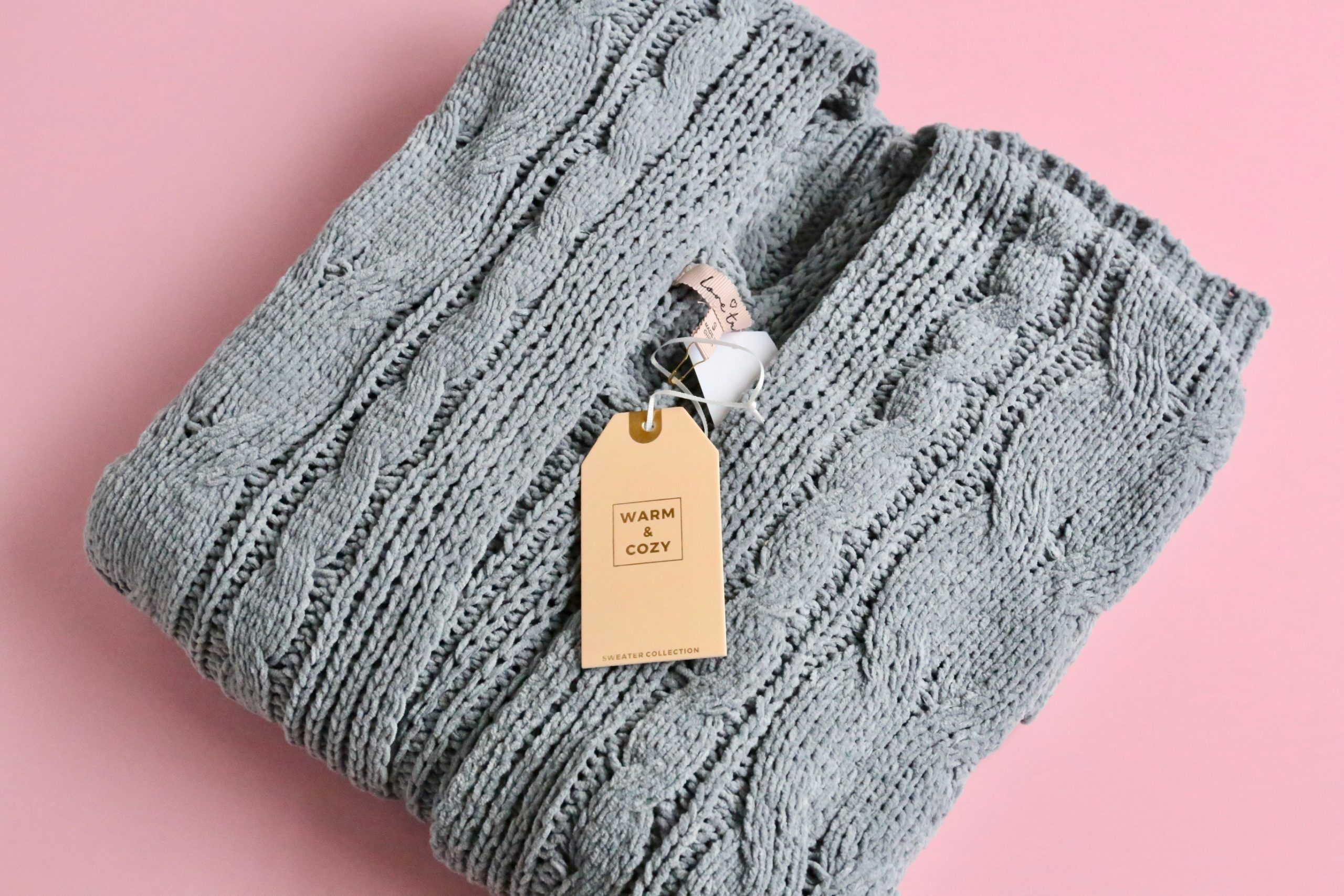 Cardigan with Pocket ($59.99)
Eeek!!!! I am so in love with this cardigan. The color is unlike anything I currently have in my closet and I love the oversized fit. It looks super cute with the romper, and I can also pair it with the jeans and mama tee. This is probably one of my favorite pieces to date!
THIS IS A KEEPER!
Rock Mama Tee ($44.99)
Lastly we have this super cute rocker tee. Funny enough, I've seen this on the Frock Box website and was actually going to leave my stylist a note about it. Apparently she can read my mind because here it is! I love the style of this tee, and I will be able to wear it with most of the bottoms I have received in my Frock Box deliveries to date.
Cost Breakdown
I love this month's color palette. The blue/grey is a nice change from my typical black/white combo. Sadly the jeans are too small, which makes me so sad because I absolutely love them. So, let's do a cost breakdown if I don't keep the jeans……
Note: if I keep everything in the box I will receive 25% OFF
Dress – $69.99
Romper – $74.99
Cardigan – $59.99
Tee – $44.99
TOTAL (without the jeans) = $249.96
And here's the breakdown if I keep everything….
Dress – $69.99
Romper – $74.99
Cardigan – $59.99
Tee – $44.99
Jeans – $69.99
TOTAL (minus 25%) = $239.96
So as you can see, I save money by keeping all of the items, and I am essentially getting the jeans for free. Can I squeeze my butt into them…….hmmm……it's tempting. I may try them a couple more times before deciding what to do.
Frock Box Review & TRY-ON August 2021
I've told you before how much I look forward to my Frock Box deliveries and this month's box is no exception. Even though I received it quite late, I am still loving what my stylist put together for me. I am 100% in love with the tee and cardigan, I will wear both pieces often. The jeans are too small so I will leave my stylist a note and hopefully receive a different pair of black jeans in a future box. Also……the romper is growing on me. I was hesitant about it at first but the more I look at it, the more I like it. Another WIN for Frock Box!
-AYOB Sarah