Frock Box Review & TRY-ON October 2021
Frock Box brings a unique, stress-free shopping experience to your home with the help of your very own personal stylist. With something for everyBODY, you belong in their tribe with sizing XS – 3XL. They kindly sent me this box for review.
I'm just going to go ahead and give you a spoiler right off the bat…..this is hands down the best box I have received from Frock Box to date! I can't even put into words how much I love this month's selection. I am beyond excited to wear each and every peice!
Subscription Details
Frock Box has a few options to choose from:
Frock Box Favorites: The Frock Box Favourites Box styling fee is $24.95 which is credited toward your final purchase. All five items are individually priced based on your budget and once you've tried on your pieces and sent back your returns, you'll be charged for the items you've chosen to keep.
Shoe Box: For $64.99 receive one pair of shoes featured in their monthly collection. A great way to complete any look!
Gold Box: For $99.95 you will receive an entire outfit. Outfits may include a top + bottom, dress, or a top + cardigan. You may also receive a piece of jewellery to tie the outfit together.
Coupon Code
Coupon Code: Use code AYEAROFBOXES for $25 OFF Your 1st Box! – CLICK HERE
Here's a closer look at my Frock Box Favorites for October….
Note From My Stylist
Hi Sarah! With layering season we have to be mindful of the fit under our jackets, so you'll notice here we sized down in the sweater in order to not add bulk under the trench (both fit large). Try the trench, crisp white sweater, denim and boots for a super trendy look. We also included the sheer dress that you loved. Let us know how these work so we can adjust our selections next month if needed.
Ultra High Rise Straight Crop – $79.99
I love, love, love the style of these jeans. The rise is very high and will take some getting used to, but I love everything else about them. And they are the perfect length for the boots. I kind of want all my jeans to be this length.
Printed Button Down Dress – $99.99
I saw this beautiful dress on the Frock Box IG page and sent my stylist a little note about it. I knew I was going to like it but I had no clue just how MUCH I was going to like it. It is SO flattering and fits me perfectly. The length is perfect for the boots I received in my September box, and I love that I can dress it down by pairing it with a cardigan (also from my September box).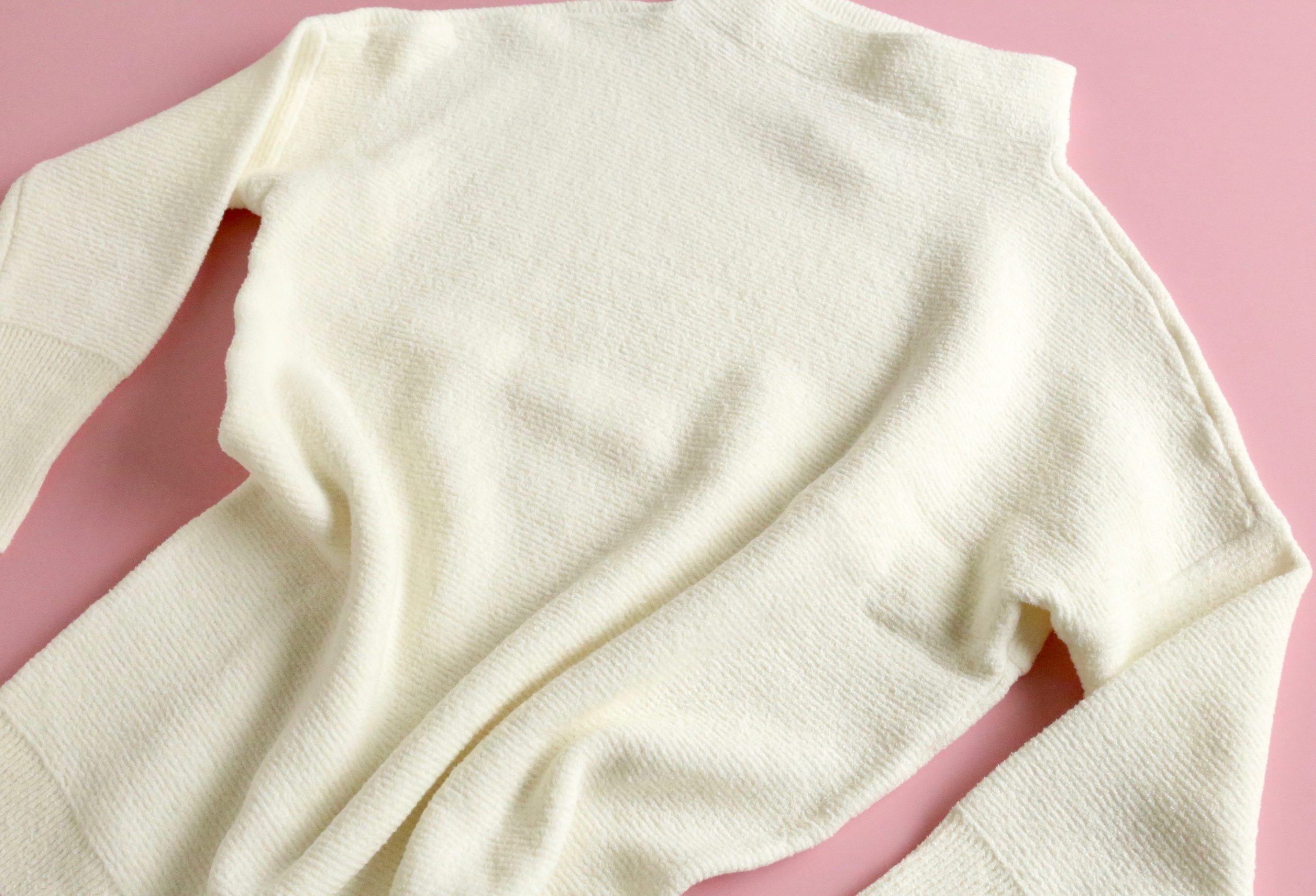 Slouchy Tunic Sweater – $74.99
This sweater is absolutely everything! Oh my goodness. I don't know how my stylist did it but she managed to pick out an item I've had on my secret "wish list" for the longest time. This is a great Winter sweater and as with the dress, it fits me perfectly. My lovely stylist took it upon herself to size me down so that it wouldn't be too bulky under the jacket.
Belted Jacket – $169.99
I was pleasantly surprised to see this gorgeous jacket in my box this month. It is the perfect over-piece as we head into the cooler months, and the color is extremely versatile. I can already tell that this will be my go-to jacket for the next 4 or 5 months.
Maps Smooth Bootie – $99.99
These boots……these boots! I am obsessing over them! I saw them on the Frock Box Instagram page and just like I did with the dress, I posted a comment about how much I loved them. I was beyond excited to see that they were included in my box, and even more excited to report that they are ten times better in person. They are super cute with the jeans, and I might even try them with the dress.
Cost Breakdown
I always like to do a cost breakdown for you, just to show you what an amazing deal you get if you keep everything as opposed to only keeping 4 items. But this month is tough because I am 100% keeping everything. So…..I have to pretend that I am on the fence about one of the items, let's chose the jeans because they are a tad snug in the waist.
Note: if I keep everything in the box I will receive 25% OFF
Dress – $99.99
Sweater – $74.99
Jacket – $169.99
Boots – $99.99
TOTAL (without the jeans) = $444.96
And here's the breakdown if I keep everything….
Dress – $99.99
Sweater – $74.99
Jacket – $169.99
Boots – $99.99
Jeans – $79.99
TOTAL (minus 25%) = $393.71
As you can see, I save money by keeping all of the items as opposed to only keeping 4. So…..if you are on the fence about just one of the items in your box make sure you do a cost breakdown before sending anything back.
Frock Box Review October 2021 – Final Thoughts
So….I have to get very real and honest with you about this month's Frock Box delivery. I'm sure you have figured out that I absolutely love everything my stylist picked out for me, but let me tell you just how much I love it. After sharing the outfits on my Insta Stories yesterday, I sent the Frock Box team a little thank you voice message, and as I was talking I actually started to tear up a little. I am just so in love and so appreciative of the time and energy that went into picking out the perfect peices for me. And being a stay-at-home/working Mom something like this is even more appreciated because trips to the mall, and/or time to online shop is non-existent. So……for all my Moms out there, I HIGHLY recommend signing yourself up for Frock Box. You won't regret it!
AYOB Sarah