Green Kid Crafts Review: Holiday Ornament Kit
Green Kid Crafts subscriptions delight kids each month with creative, nature-based STEAM activities (science, technology, engineering, arts, and mathematics) delivered monthly to their door. They kindly sent us this box for review.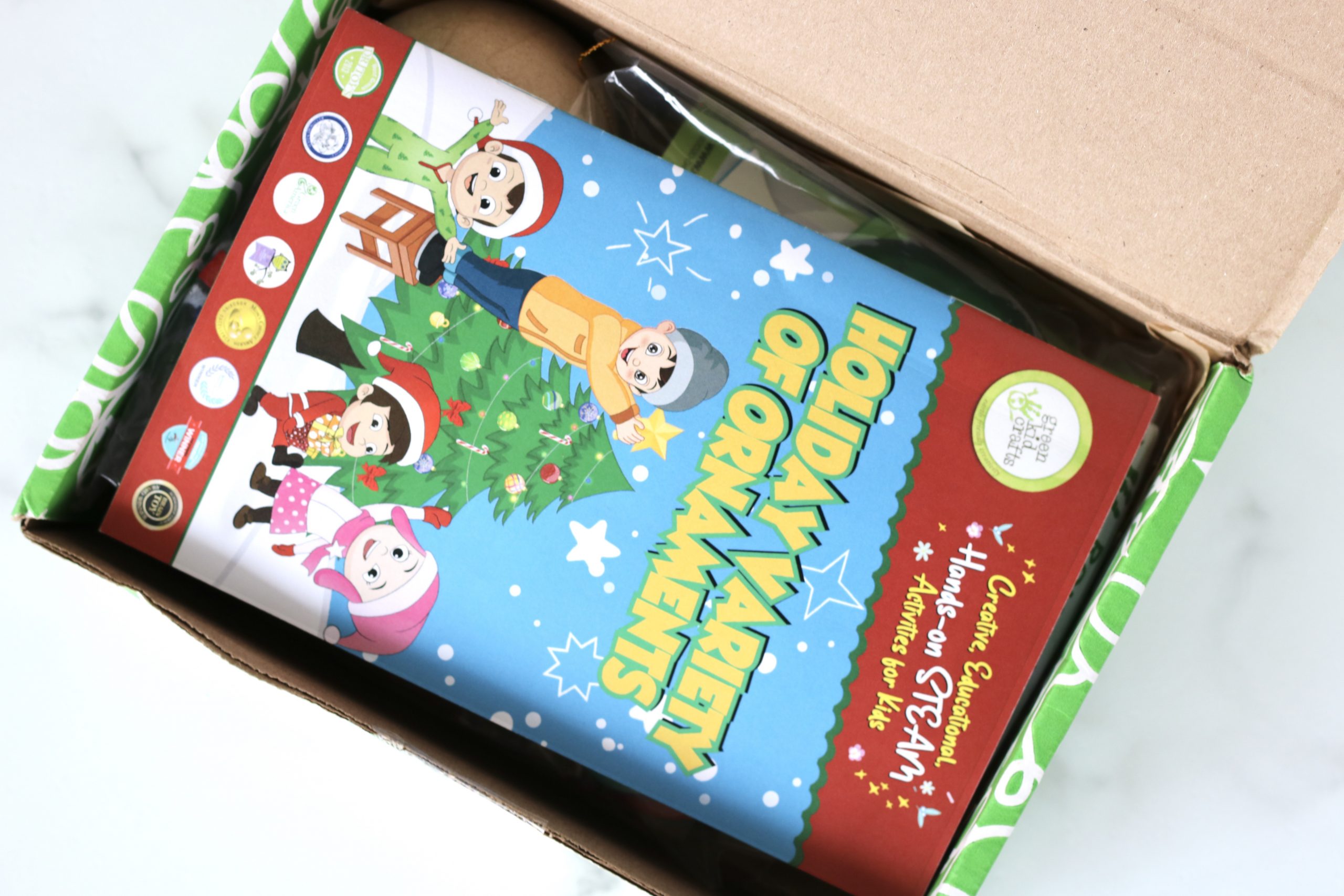 Subscription Details
When you sign up for a Green Kid Crafts subscription you can choose to receive the Junior Box or the Discovery Box.
You can then choose a monthly subscription, 3-month subscription, 6-month subscription or 12-month subscription.
Discovery boxes are designed for kids ages 5-10+ and encourage experimentation in science.
Junior boxes are designed for younger kids 3-5 with a little bit more craft than science.
With 4-6 STEAM projects in each box, and with the 12-page magazine to guide learning, kids of many ages can enjoy and learn something new from every box.  The magazines will contain open ended activities intended as a jumping off point for creative and curious kids, and every box contains a range of simpler to more sophisticated projects.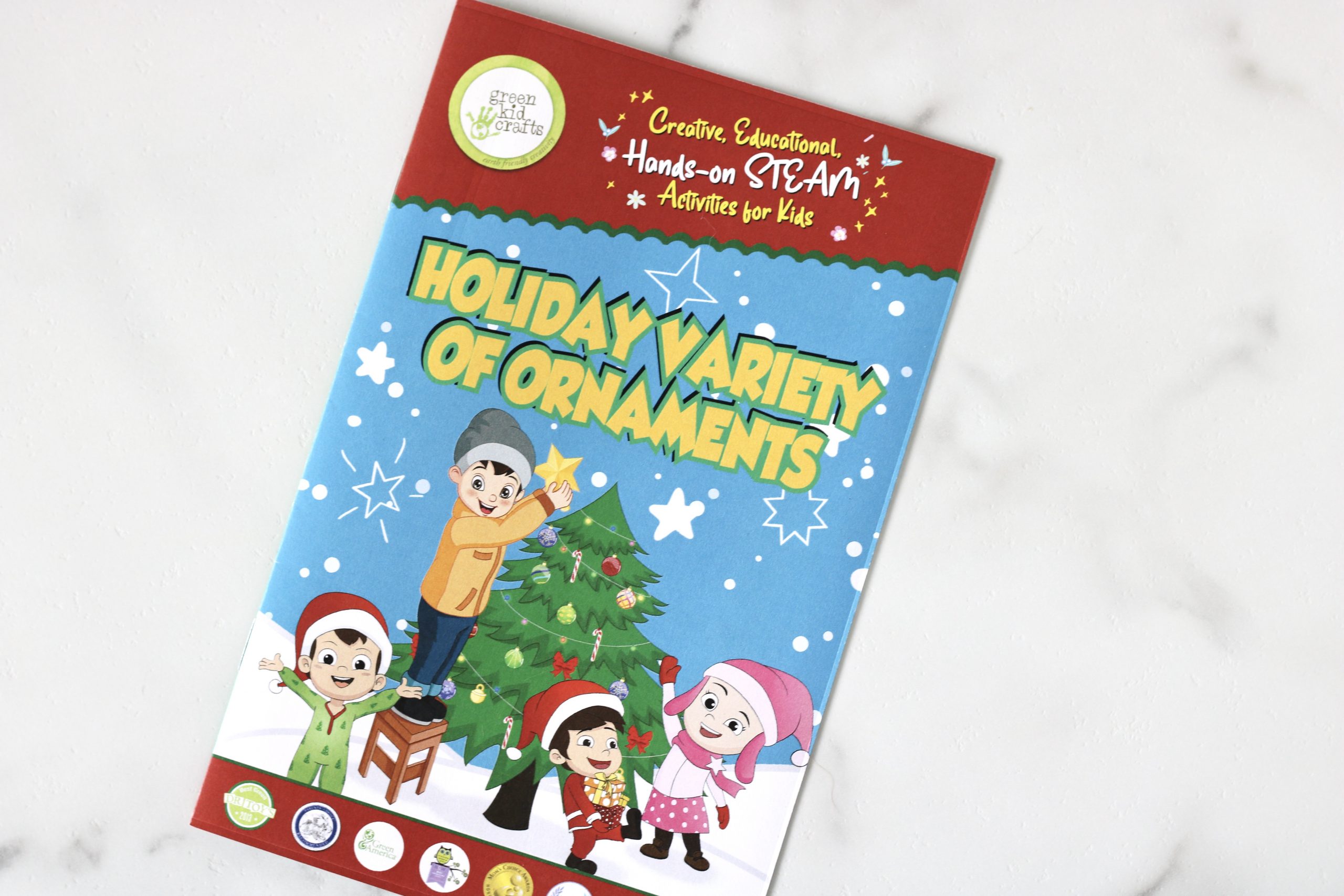 Today we are having a look at just one of the holiday boxes available this year – Ornament Kit Variety Box.
"Our new, limited-edition Ornament Kit Variety Box comes packed full of six different ornament kits and is a planet-friendly alternative to conventional holiday ornaments. It comes with all the supplies needed to make beautiful keepsake ornaments."
2 Paper Mache Ornament Kits
Such a fun and easy ornament for your littles to create. Simply choose your colors and paint whatever design you like. I actually think it would be super cute to have a bunch of these for the tree in our downstairs TV room.
Recycled Felt Ornament Kits
Another super cute ornament idea. These will also be fun to make and would be SO cute on a colourful tree. I've actually thought of eventually having a mini tree in Steven's room and filling it with ALL the colourful ornaments – yellow, green, blue, pink, orange, etc…..
Crystal Chemistry Tree
How fun is this?! It's kind of like a mini science experiment and Christmas ornament all in one. You put the tree together, squeeze the liquid onto the branches, and within 12 hours the tree will grow crystals.
Green Kid Crafts Review – Final Thoughts
It has been a very long time since I personally had the chance to review Green Kid Crafts so this was a really nice refresher. I love the ornament kit, it's such a fun way to get ready for the holidays, and a really great Christmas countdown type of activity. Or a holiday bucket list activity maybe? You could even get a couple extra boxes and have your little ones make ornaments for family and/or friends. I am a huge fan!
-AYOB Sarah