Green Kid Crafts Review July 2018
Green Kid Crafts is a STEAM discovery box for kids delivered to your door monthly. With three box options, you can choose the perfect box for your child for $19.95 per month.
Junior Discovery Box 2-4y
Discovery Box 5-10+
Literary Discovery Box 2-10+
You can also upgrade your box to the Sibling Discovery Box and receive two sets of each project for $39.95 per month.
Each box includes up to 6 science and art kits packaged inside of bags made with 100% recycled materials. This month's theme is Art Lab.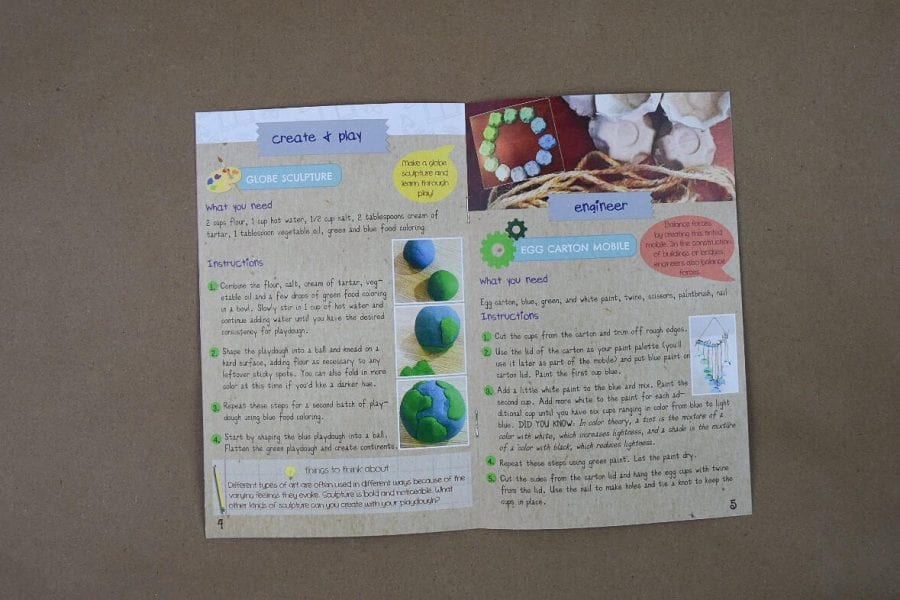 Keep your child's creativity flowing all month-long with the Green Kid magazine. The magazine is filled with six additional STEAM projects and craft ideas to try at home with your child with descriptive instructions.
This is our first box from Green Kid Crafts so inside the box was a pair of child scissors to use on our projects this month and with all our future boxes as well! They've also included watercolor paint which will be used with multiple projects in the box this month.
Creative Painting Technique
Your child will get to explore creative painting techniques with the first kit. Each kit includes two separate projects and all the materials needed for each one. With the pulled yarn painting your child will create a mirror image using only string, paper, and paint. This is a quick and easy project and can easily be done over again! This project will exercise your child's creativity without concern for results. I definitely prefer art projects that don't have a right or wrong way to complete, making each painting it's own unique piece. The scribble & salt painting art lesson is all about interpretation of a scribble your child has drawn. It engages the part of you that likes seeing things within objects, like shapes in the clouds.
Homemade Stamps
In the next kit your child will make roller-stamped cards and block-stamped bookmarks! In just three easy steps your little one can stamp along their cards and bookmarks to create a beautiful abstract image or even a cute nature scene. Don't forget to combine foam shapes to create new designs! These projects are also perfect handmade gifts for family! I'm sure someone who enjoys reading would really appreciate a handmade bookmark. The possibilities are endless and you can also grab more paper to let your child create more abstract art using their new stamps.
Batik Workshop
Batik is an ancient art form that uses wax to block out dye in patterns. In this kit your child will make a batik treasure bag and mimic the unique look of batik fabric with the crayon batik project. Create a beautiful image on a muslin bag using glue, wax paper, and acrylic paint. It instructs you to draw an image on the muslin bag with the glue included in the kit, paint over once it has dried, and then remove the glue creating a batik art masterpiece. For the last project in the box, your child will color an image on paper with crayon, outlining the main design, then crumple up the paper! After flatting the paper, your child will paint over to fill in the cracks giving it the unique batik look.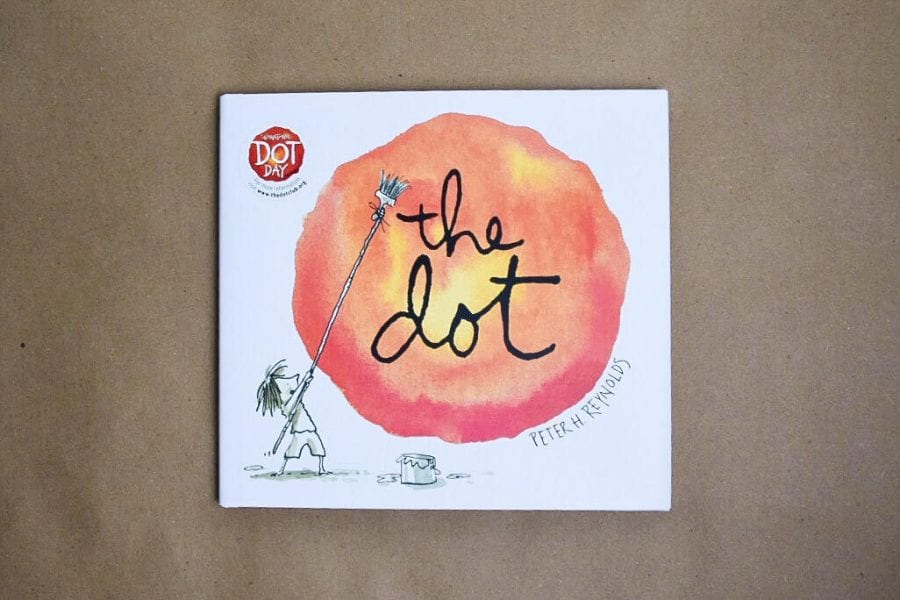 The Dot by Peter H. Reynolds
This book is about a girl, Vashti, who doesn't believe she can draw. Her teacher asked her to "make a mark and see where it takes you" so Vashti jabbed at the paper creating a single dot. After a week she stared at her dot hanging on the wall which began her journey of self-discovery. That small mark on a paper made all the difference for her. She experimented with dots and watercolors creating some of the most beautiful artwork. This book is a great reminder that sometimes you just need something to spark your creativity and that there are no mistakes in art.
Green Kid Crafts Review July 2018 – Final Thoughts
Green Kid Crafts include instructions for the projects but still gives your child freedom to create and design their own special art piece. I personally love that my children can express themselves through their creations! The projects are easy to do with small children and don't require a lot of time to complete. Children can use their imagination and think outside of the box when working with these art projects which is sometimes more fun and easy for younger children to do. The price for everything included is very reasonable and a lot of these materials can be used to create more masterpieces.
Sabrina – https://dearsarabia.com