greenUP Box Review December 2020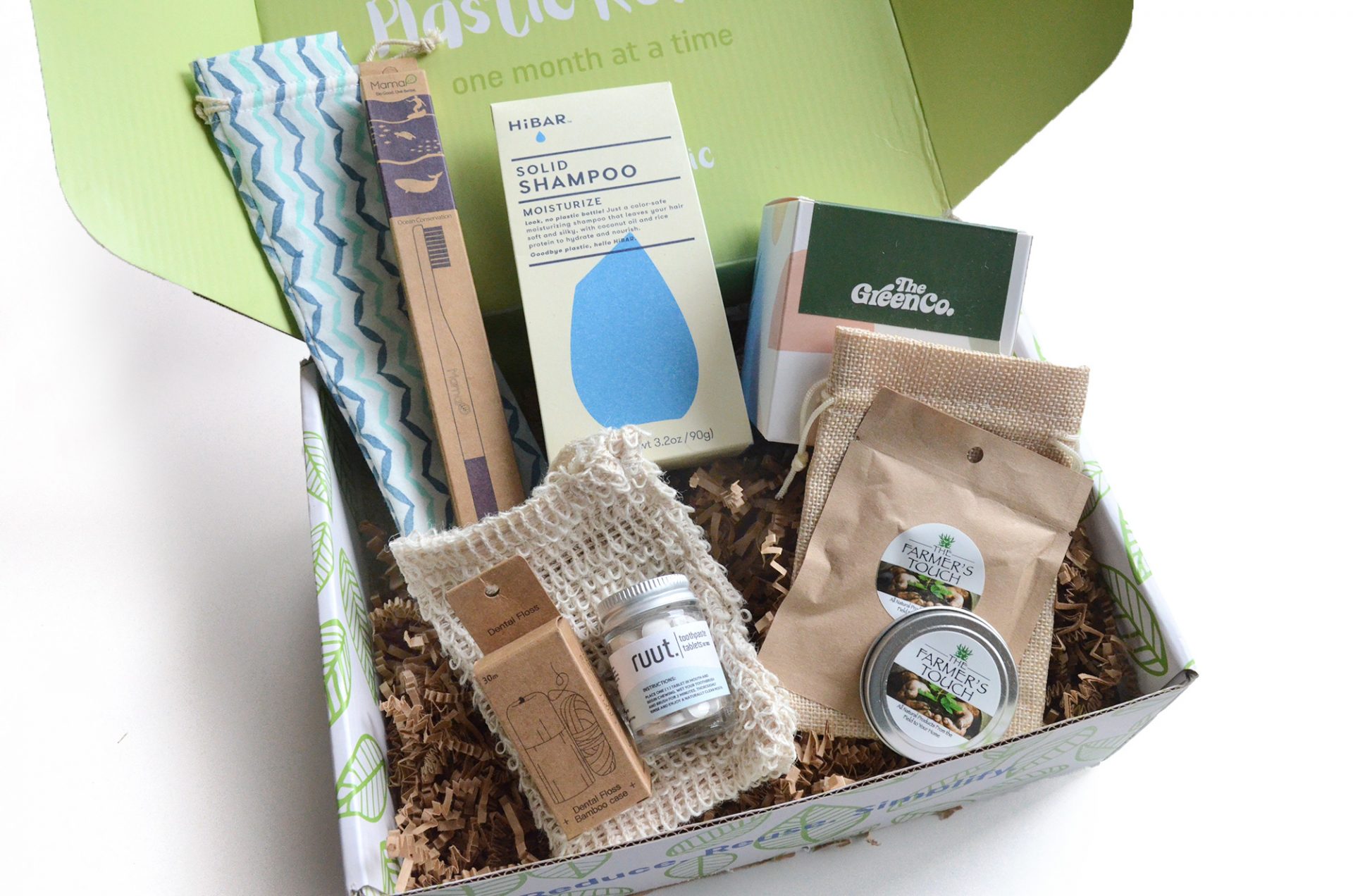 greenUP Box is a subscription box that supports people in reducing their plastic waste. A box on a mission of plastic rehab, they send artfully crafted sustainable goods to empower and inspire you to say #byeplastic. They kindly sent us this box for review.
The mission at greenUP Box is to make it as easy as possible for you to reduce the plastic in your life with beautiful, sustainable products and innovative solutions. They empower individuals to reduce their use of plastic so there's less plastic waste ending up on our beaches and in our oceans. They also give 3% to partner organizations that clean up the plastic that's already in our oceans.
greenUP Box is intentionally designed around 6 boxes and 6 majors areas of your life. You'll discover the best products to replace disposable plastic and start living plastic-free now. In just one year you'll be amazed at what you've accomplished, and at a fraction of the price.
Each greenUP Box is valued at $70+ and contains 4-6 artfully crafted, sustainable, and eco-friendly items that are curated around a theme such as grocery shopping, the kitchen, cleaning the home, and more. Because boxes are designed around a theme, it's easier to build lasting plastic-free habits in that area of your life. Then your next box arrives and you get to redesign another area of your life without plastic.
Subscription Details
greenUP Box is a bi-monthly subscription, meaning boxes ship every other month. Subscriptions ship in August, October, December, February, April, and June.
The cost of the box is $39.95 per box for a bi-monthly subscription. Shipping is 1-3 day priority. Shipping is flat rate $3 for the continental U.S. and $6 for Alaska, Hawaii, and other U.S. territories. They currently only ship to the U.S.
December Box Details
"The December box theme is: The Morning Routine. Start your morning with sustainable, plastic-reducing habits. It's the perfect way to get motivated for your day"
I think this month's theme is so wonderful for this time of year. With the new year fast approaching and fresh starts coming with it, it couldn't be a better time to think about revamping your morning routine to be more green!
Here's a look at what's in this month's greenUP Box ($104.80 total value):
HIBAR Salon Shampoo Bar ($13.95)
"Say hello to your new favorite shampoo, in a bar. Plastic shampoo bottles will be a thing of the past! With coconut oil and rice protein to hydrate and nourish. 100% safe for colored or treated hair. No plastic. No sulfates, parabens, silicone, phthalates, and no cruelty. Vegan."
I have always wanted to try this shampoo bar but just hadn't yet, so it's great to find in this month's box! This one is the moisturizing version which is perfect for the dry winter spell we're in right now. My hair gets easily dry so it can use all the moisture help it can get. I like the palm holding shape this soap has as it looks easy to apply to hair and it smells really nice too – a light citrus from the lime, orange, lemon, grapefruit and ginger oils included. Of course, the best part about it is that it's plastic free and makes for a great travel companion too since it's not a liquid shampoo.
MamaP Bamboo Toothbrush w/ Travel Case ($14)
"MamaP makes sustainable bamboo toothbrushes that give back to non-profits. Each color is linked to a cause, ranging from ocean conservation to protecting the bees. This set comes with a washable and compostable hand-printed cotton case, created by women artisans in India. 1% for the planet. 5% back to non-profits. Amazing!!"
Bamboo toothbrushes are my favorite and the only kind I use. I've never tried this brand of brushes before though. I like that they have a sturdy round handle and that the bristles come in fun colors. I also really like how a portion of each purchase is given to support a specific cause. The brush I got is blue with blue bristles and supports ocean conservation. The brush handle is compostable and the packaging is plastic free. It also came in a really pretty washable drawstring storage case that is also plastic free. An included info card says they are created by a women-owned business in India. They are 100% cotton and hand stamped by artisans with non-toxic dyes. It's perfect for traveling!
Compostable Floss in Bamboo Container ($13.95)
"No excuses not to floss now! This Hav & Jord floss is corn based, making it both vegan and compostable. It comes in a sustainable bamboo container for refills – sturdy and will last a lifetime. Fits most vegan and silk floss refills."
This little floss container is so cute! I love that it's refillable and plastic free. It really does feel sturdy and like it will last a long time. I've been on the hunt for a sturdy eco-friendly floss so this will be great to test out. Flossing isn't the most fun thing to do, but having this cute little holder will maybe make it more exciting?!
Ruut Mint Toothpaste Tabs ($10)
"Ruut Goods' eco-friendly toothpaste tablets are everything regular toothpaste is minus the plastic.waste. 62 tabs for a month supply. All natural ingredients. Helps fight cavity causing bacteria. Reusable glass jar. How to use: grab one tablet, wet toothbrush, chew tab thoroughly, begin brushing."
I'm really curious to try these out. I've tried another toothpaste tab product before and did not like it at all so if these are even just a little bit better that would be a win! These are different than normal toothpaste in that you chew them up first and then brush with the kind of paste it makes. These smell like a nice, light, yet refreshing mint so I'm hopeful that they make my teeth feel clean and fresh too. I love the little glass jar they come in and also that you can buy refills that are shipped in compostable/recyclable packaging.
The Green Co's Organic Cotton Reusable Rounds ($13.95)
"The Green Co's 14 reusable cotton rounds with a mesh bag for storing and laundering. Double-sided; one side is made of bamboo fiber (more exfoliating) and the other side is made from cotton (soft and gentle). 100% natural and vegan. Hand or machine washable. Air-dry or machine dry."
These cotton rounds are so soft and feel like they'd be soothing to skin. Even the bamboo side which is said to be more exfoliating still feels soft and gentle. The cotton side is so velvety and smooth, it would be great for applying a soothing toner. I have a collection of reusable rounds, but none this soft so I'm glad to have these as an alternative to the others I have. I generally use them for applying toner rather than removing make-up, but you could use for either.
The Farmer's Touch Natural and Sustainable Foot Cream ($28)
"The Farmer's Touch foot cream comes from all natural and organic ingredients and is handmade on their farm in New York. Each batch uses ingredients they grow and source organically, from the cocoa nibs to the scents they extract themselves. Tin + refill + burlap travel bag."
This sounds so nice and relaxing to use on tired feet at the end of the day. It's made with mint and eucalyptus so it's likely cooling and soothing too. I like that it comes in a little metal tin and it's awesome that it came with a refill pouch too for when you run out.
Organic Hemp Soap Bag ($10.95)
"Hemp fiber is naturally anti-microbial and extremely durable. This Hav & Jord soap bag last for years and, with a bar of soap snug inside, provide lots of lather and gentle cleansing. Also perfect for those small soap bar scraps. Hand or machine wash in a mesh protector bag and air dry."
This is a great way to get some exfoliation in while you soap up. You just put your soap bar in the bag and suds away. It looks like it could be a little scratchy, but it actually feels softer than it looks and provides gentle exfoliation. I love the idea of collecting the ends of soap bars when they're almost gone in the bag to kind of make a little soap ends mixture without them sliding all around.
greenUP Box Review December 2020 – Final Thoughts
Every box I receive from greenUP Box just keeps getting better and better! This month's box was jam packed with goodies that continue to help me green-ify my life. I was really impressed with how many items they included this month and think the theme was great timing too with the refreshing tone of the new year upon us. Plus the value of over $100 is great too! I love and feel like I'll get a lot of use out of every item, so this box (as usual) is one of my favorites. Since they send such a good variety of items it truly is a box that can help you reduce your plastic usage in a non-overwhelming manner each time it arrives. I highly recommend it for starting the new year out on a green foot – it would be a great tool to help with that as a new years resolution!
The Botanic Gal – http://www.botanicgal.com