Howdy Baby Box Review May 2023
Howdy Baby Box is a monthly subscription box for Mamas and Littles ages newborn to 6 years. The box features a unique selection of family-friendly products for you and your child to explore together. They kindly sent us this box to review.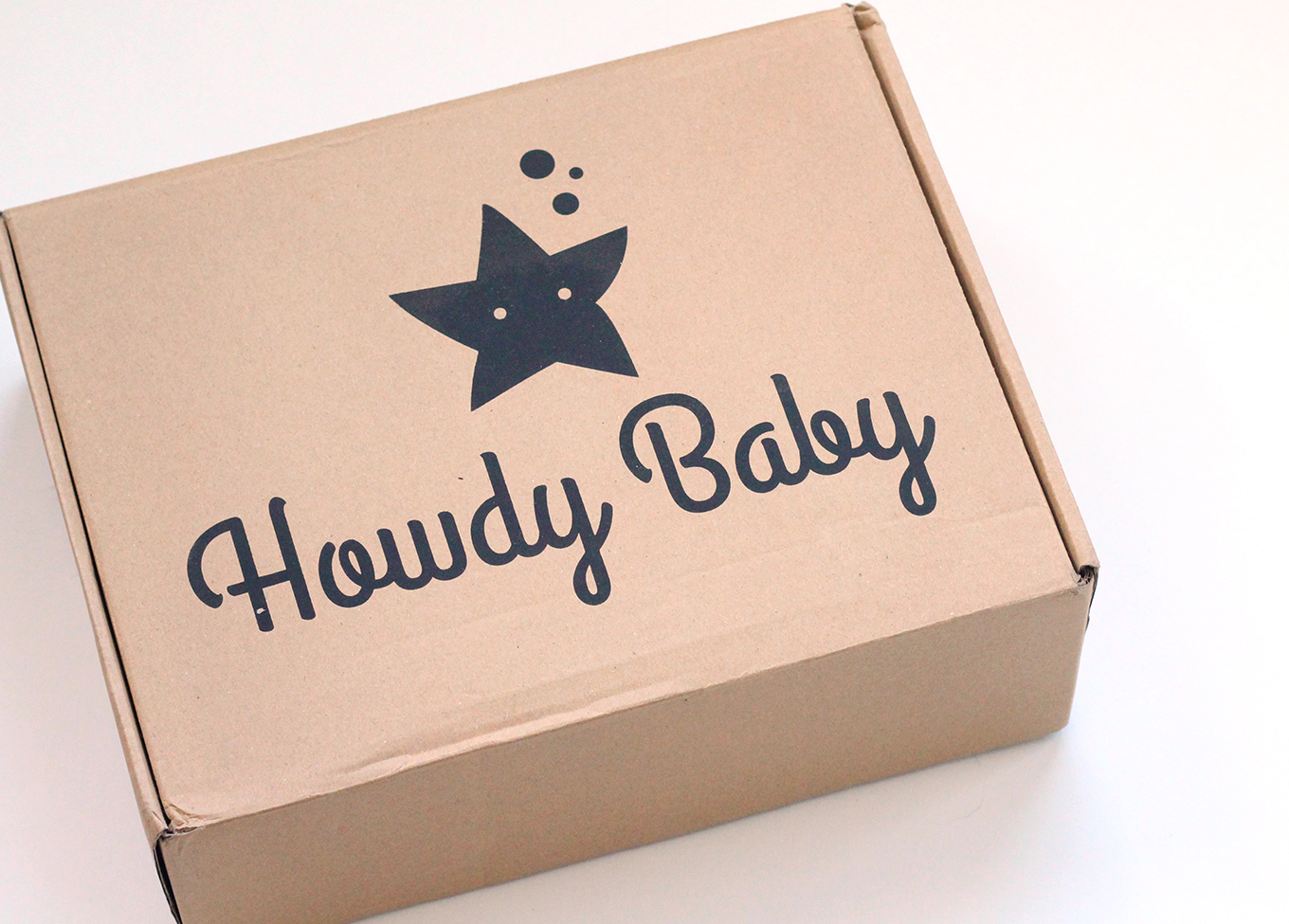 Subscription Details
There are 2 box options to select from:
Howdy Baby Box – Ages newborn to 24 months
Howdy Kids Box – Ages 2-6 years
After choosing a box option, you can then specify your child's age and clothing size.
You can also select to receive one of the following:
Essentials Box – $40 per box + $9 shipping. Contains 4-6 premium full sized products.
Deluxe Box – $60 per box + $9 shipping. Contains 7-10 premium full sized products.
Items in the box are tailored to your child's age and developmental stage. Howdy Baby Box features products such as apparel, accessories, care products, toys, and activities. There is also always something special for mom in each box.
This month's "Good Vibes" box is filled with many fun and practical goodies. Let's take a closer look at everything!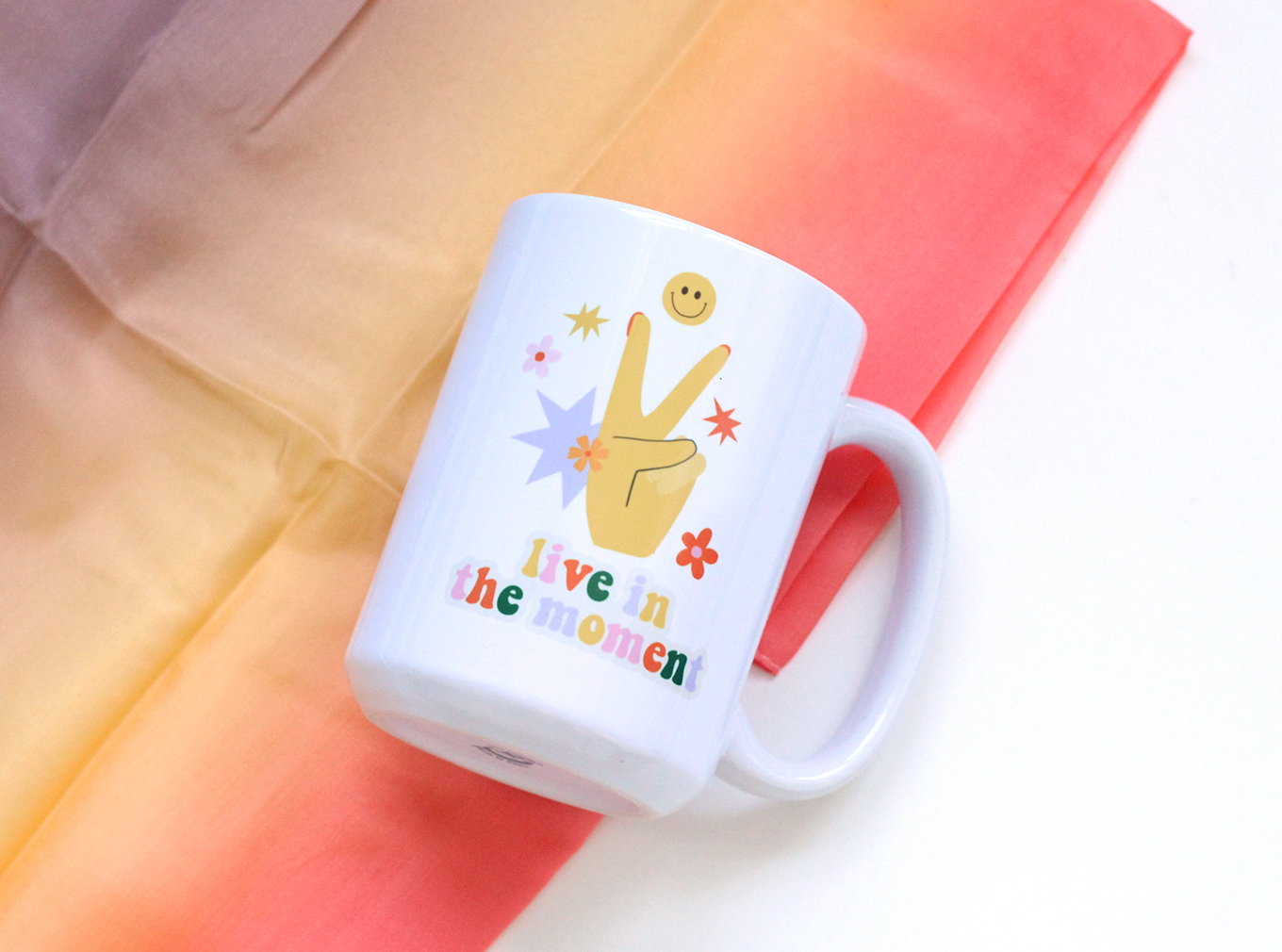 Mug and Mini Live in the Moment Mug (For Mom)
"Whether you're sipping tea, coffee, or hot cocoa, this lovely ceramic mug is the perfect way to remind yourself to take a break from the hustle and bustle and appreciate the small things that make life wonderful."
Love the colours and theme for this mug! Such a fun addition to my cute mug collection.
Sarah's Silks Mini Play Silk
"Embrace the good vibes and let the possibilities unfold with this colourful flowy play silk! From dress-up adventures to sensory play, this open-ended toy encourages creativity and invites little ones to explore and imagine in their own unique ways. It's designed for children of all ages and developmental stages and makes a beautiful addition to any playroom or toy collection."
Play silks like this offer so many open-ended play possibilities. Our little guy is not really into it right now, but no worries, I will be putting this aside for later to see if he changes his mind as he so often does when it comes to toys.
Miminoo Rainbow Suction Plate
"Rainbow food, rainbow mood! Bring good vibes and positive energy to the table with this adorable (and practical) rainbow plate. No more messy spills or food waste! The strong suction base keeps the plate on the table and it even comes with a convenient lid to store unfinished meals."
It's not doing much to prevent messy food waste (little guy is in a food throwing phase) but the cute design sure helps to make mealtime fun! I really love the different compartments and that it comes with a lid.
Lighthouse Kids Company Packing Pod Baby Bag
"Whether you're heading to the park or running errands, this versatile baby bag is the ultimate storage solution for busy parents on the go! Made with a lightweight, waterproof material, it keeps your essentials secure and dry. The removable handles and strap give you the freedom to personalize your carrying style, while the spacious front zippered pockets make organizing a breeze."
This is my favourite item received so far from this subscription! I love how spacious this bag is. Right now it houses diapers, wipes, a change of clothes, and other essentials. I love that it has handles which means I can just grab this bag and use it on its own, or use it as an organizing pouch in my larger diaper bag. The waterproof material not only keeps everything dry, but is also super easy to clean if needed.
Spunky Stork Good Vibes T-Shirt
"Good vibes are sure to follow with this super cute t-shirt on! It's made with buttery soft cotton to keep your kiddo comfy and cool all day long. Plus, it's gentle on your little munchkin's delicate skin."
The t-shirts from this subscription are a favourite in this household. They are always so cute and of such great quality.
So Many Feelings Book
"From happy to angry, silly to sad, this beautifully illustrated board book covers all the vibes! Join the adorable cast of clay characters as they teach your little one how to identify and express their emotions in a fun and engaging way."
The board books are another box item that we always look forward to. This book is a big hit with little one. He just loves all the adorable colourful little characters with the googly eyes.
Three Yellow Starfish Rainbow Peg Dolls
"Good vibes are sure to follow with these wooden peg dolls by your side! Perfectly sized for little hands, these colourful pals pair nicely with the open-ended play silk featured in this month's box. Each wooden peg doll is hand-painted with care, so you can be sure that each one is truly one-of-a-kind."
Matty is really loving these little peg dolls. His favourite thing to do is to line them all up and then topple them like dominoes.
Final Thoughts
We loved everything this month, and it's so hard to pick a favourite! I love the packing pod bag and suction plate, while Matty's loves the peg dolls and board book. The tee and mug is getting a lot of use around here. It's really easy to see why the Howdy Baby Box is a household favourite and one we always look forward to receiving.
Toby & Rocket – http://www.tobyandrocket.com