Hushbug Book Box Review April 2022
Hushbug Book Box is a monthly subscription box featuring a newly released rom com book, a treat or snack, and 3-5 curated items that they think you'll love. They kindly sent us this box for review.
Hushbug Book Box is currently one of my favourite book subscription boxes. They are still very new, but for a new box they are doing a phenomenal job.
Subscription Details
What You Get: Each Hushbug Book Box includes 1 newly released rom com book, a treat or snack, and 3-5 items curated around the book that could include self care items, home goods, stationary, etc.
They have 3 subscription options to choose from….
single box
3-month subscription
6-month subscription
Here's a closer look at what we received in the April Hushbug Book Box….
Fool Me Once by Ashley Winstead
"Lee Stone is a twenty-first-century woman: she kicks butt at her job as a communications director at a women-run electric car company (that's better than Tesla, thank you) and after work she is "Stoner," drinking guys under the table and never letting any of them get too comfortable in her bed…
That's because Lee's learned one big lesson: never trust love. After four major heartbreaks set her straight, from her father cheating on her mom all the way to Ben Laderman in grad school—who wasn't actually cheating, but she could have sworn he was, so she reciprocated in kind.
Then Ben shows up five years later, working as a policy expert for the most liberal governor in Texas history, just as Lee is trying to get a clean energy bill rolling. Things get complicated—and competitive as Lee and Ben are forced to work together. Tension builds just as old sparks reignite, fanning the flames for a romantic dustup the size of Texas."
Laminated Book Mark: Here we have a cute, yet simple, bookmark. This is something I am always happy to receive because I always end up losing my book marks:)
Reusable Produce Bag: A cute little produce bag that says "You Gotta Nourish to Flourish. I have received a few produce bags in my day, but never one as cute as this. I love the saying and I love the size – not too big and not too small.
Radical Roots Seed Bomb: Such a genius idea, these little bombs are made of clay, worm castings and Canadian Native Wildflowers. They are to be thrown or placed on top of the ground in Spring or Fall. When water or rain hits, the seed bomb breaks down spreading the seeds, growing a patch of wildflowers.
Organic Hey Dude Hemp Tea: A lovely tea made of hemp leaves, yerba mate, cinnamon and black berry. It has cocoa peel which naturally sweetens the tea, and the Yerba Mate gives it a little caffeine kick.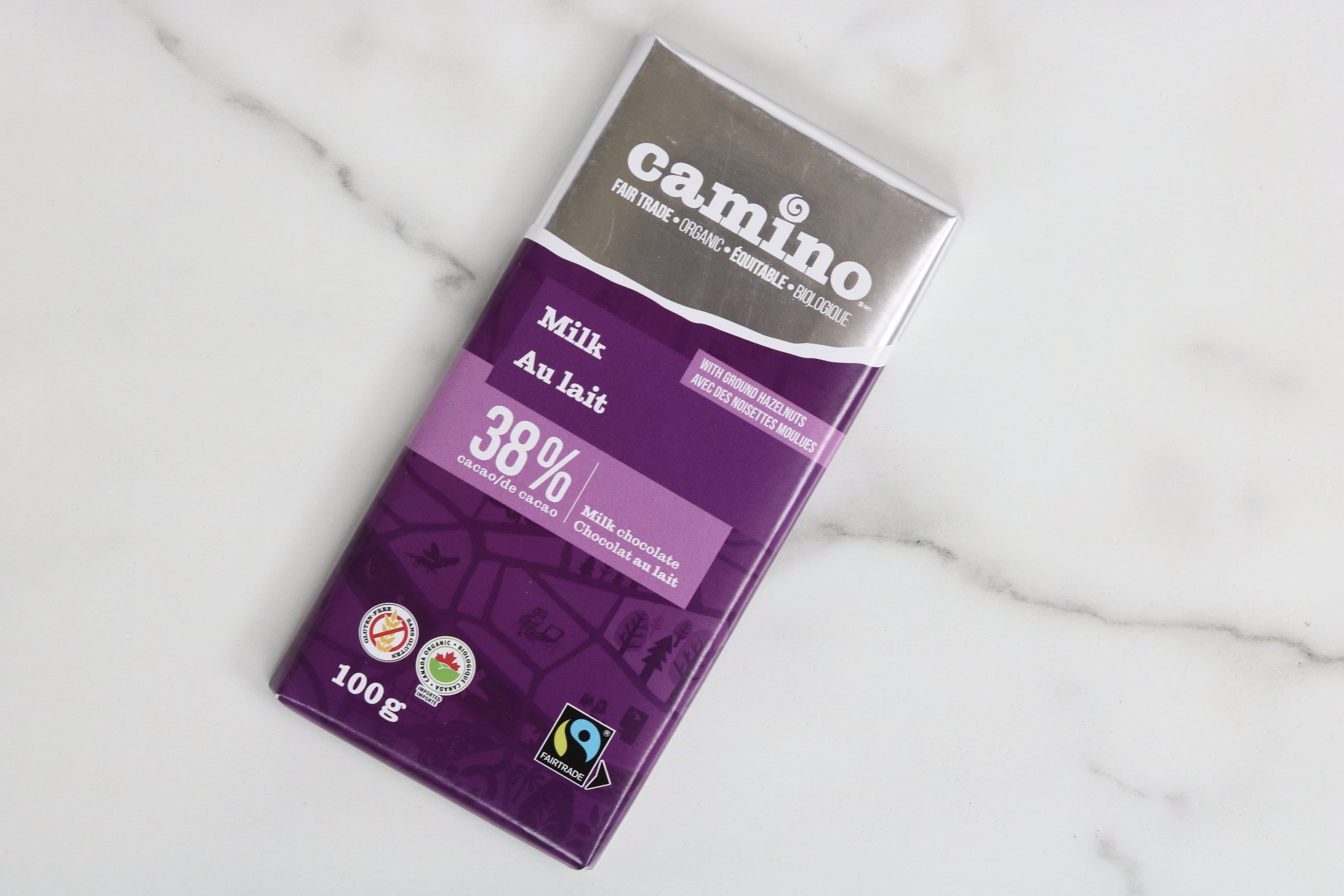 Organic Fair-trade Chocolate Bar: I always appreciate receiving quality chocolate bars and this is one of my favourites brands. This particular bar (they have a ton of flavours) is Milk Chocolate with Ground Hazelnuts.
Eco-Friendly Laundry Eco-Strips (2 pack): Here we have a little sample pack of TruEarth laundry strips. This is one of my favourite brands when it comes to laundry strips. I have used these a lot over the last couple years, specifically for little Steven's clothes, and I think they work very well.
Chamomile Lemon Lip Scrub: Lip scrub is something I love using but often forget about. I really need to set this one beside my bathroom sink as a reminder to use it once a week prior to bed. I love how a good lip scrub can make my lips feel so soft and nourished.
100 Women That Changed The World Card Set: This deck of cards is so inspirational. I absolutely LOVE it! Each card features an influential, intelligent and inspirational woman. Some examples are Oprah Winfrey, Rosa Parks and Suzanne Lenglen.
Chocolate Cake in a Mug: I'm wondering if this yummy little treat is a bonus item because it wasn't on the product card. This will make 2 mug cakes and all you need is the mix, an egg, water and vegetable oil. Simply pop in the microwave for 1 minute!
Hushbug Book Box Review April 2022 – Final Thoughts
Don't you just love receiving books in the mail? It truly is one of life's little pleasures. Life is so busy for me right now, there's no way I would have time to go to the book store and browse for a new read. I love that Hushbug Book Box does all the legwork, picks out a fun new book, wraps it up in a pretty box and curates a selection of lovely items to go with it. If you are a book lover like I am, Hushbug Book Box is the subscription you need in your life!
-AYOB Sarah