Hushbug Book Box Review March 2022
Hushbug Book Box is a monthly subscription box featuring a newly released rom com book, a treat or snack, and 3-5 curated items that they think you'll love. They kindly sent us this box for review.
Hushbug Book Box is my new obsession. I got to review this Canadian Book Subscription Box for the first time last month and I was SO impressed! I ended up loving it more than I thought I would. Trust me when I say……this is one to keep an eye on!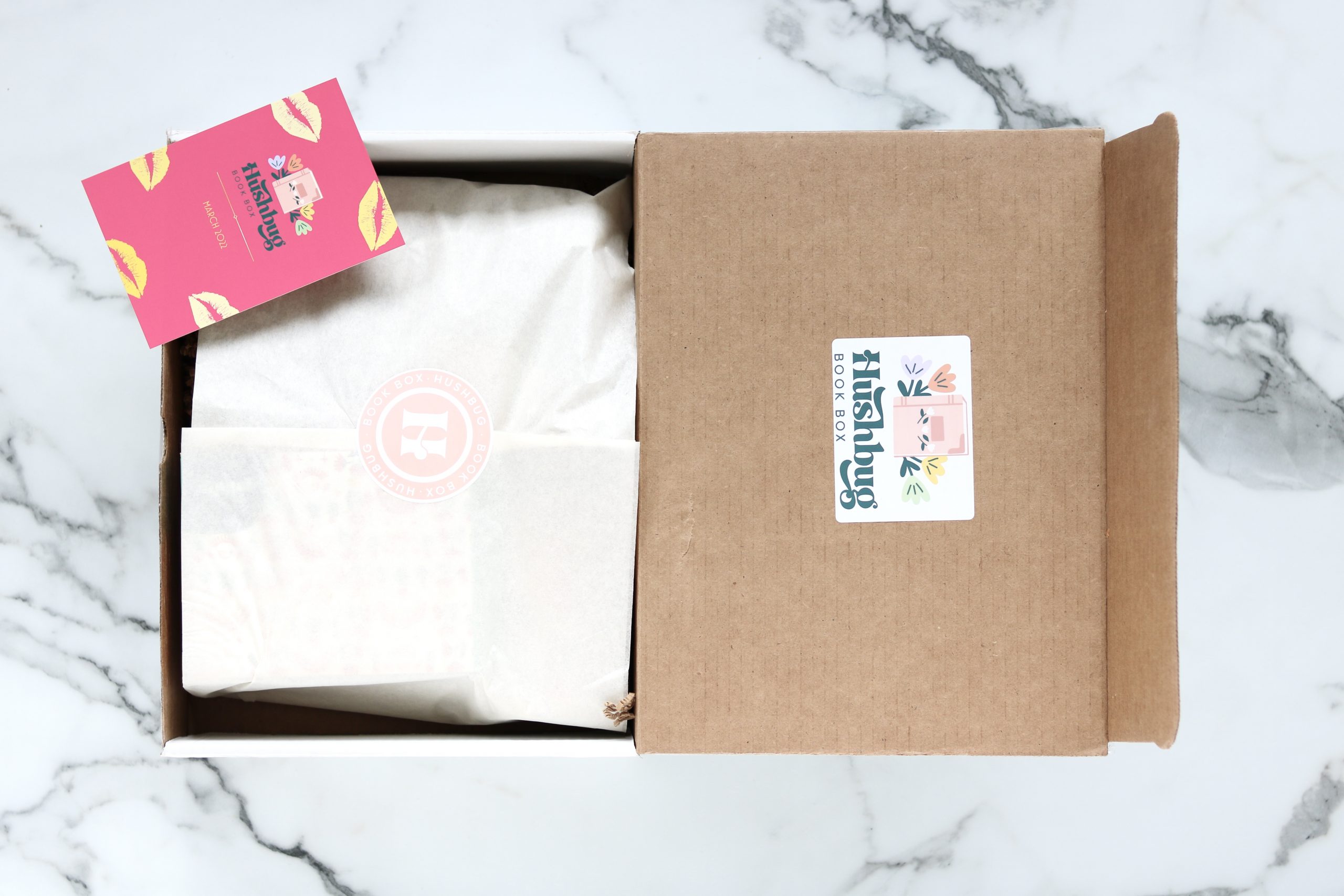 Subscription Details
What You Get: Each Hushbug Book Box includes 1 newly released rom com book, a treat or snack, and 3-5 items curated around the book that could include self care items, home goods, stationary, etc.
They have 3 subscription options to choose from….
single box
3-month subscription
6-month subscription
Here's a closer look at what we received in the March Hushbug Book Box….
Mr. Wrong Number By Lynn Painter
"Things get textual when a steamy message from a random wrong number turns into an anonymous relationship in this hilarious rom-com by Lynn Painter.
Bad luck has always followed Olivia Marshall…or maybe she's just the screw-up her family thinks she is. But when a "What are you wearing?" text from a random wrong number turns into the hottest, most entertaining—albeit anonymous—relationship of her life, she thinks things might be on the upswing….
Colin Beck has always considered Olivia his best friend's annoying little sister, but when she moves in with them after one of her worst runs of luck, he realizes she's turned into an altogether different and sexier distraction. He's sure he can keep his distance, until the moment he discovers she's the irresistible Miss Misdial he's been sort of sexting for weeks—and now he has to decide whether to turn the heat up or ghost her before things get messy."
I just started reading the February Hushbug Book Box choice (yes….I am a little late) but I have been told that this one is just as good, if not better. I think it sounds so cute and so fun. And I am LOVING the pink cover!
Author Letter
Hushbug Book Box kindly included a letter from the Author which is a really nice little touch.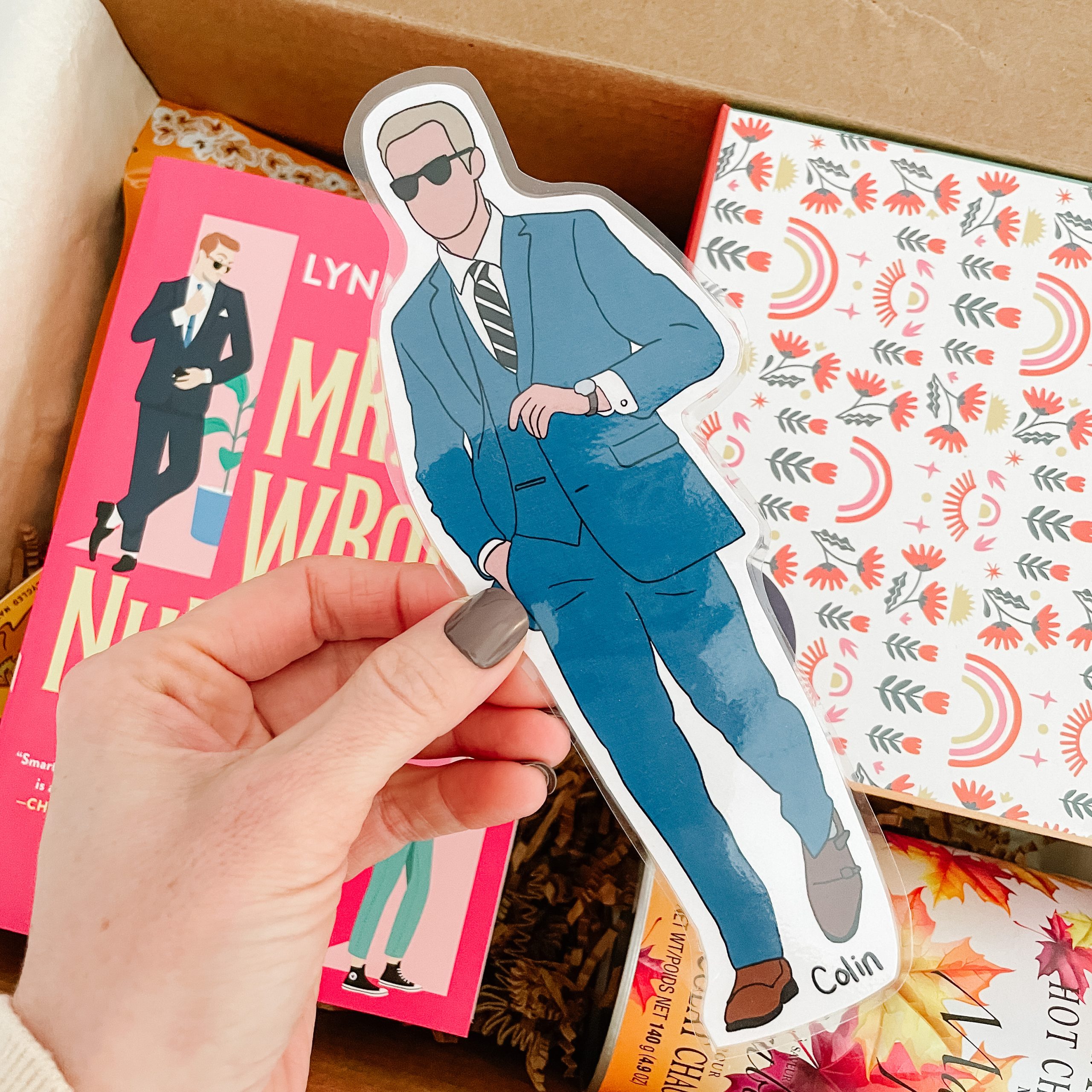 Book Boyfriend Bookmark
Oh my…..how funny is this bookmark? And the name! Book Boyfriend! I absolutely love this and will definitely be using it.
I've Got It Going On Recycled Coin Purse
I love this little coin purse and immediately looked up the company on IG because I LOVE that it is made from recycled material. I am going to use this in my car. Instead of letting all my coins float around in the middle console I am going to put them in this and keep them organized.
Livvie's Pancakes Handcrafted Soap
Oh my….this soap smells SO good and handmade artisan soap happens to be one of my favorite things to receive in subscription boxes. I love using it in my guest bath and having it on hand for guests as well.
Maple Hot Chocolate
This maple flavoured hot chocolate is SO Canadian and SO appreciated! I like to sip on something hot at the end of the day after I put Steven to bed. This will be my little "end of the day" treat.
Be Here Now Mug in a Box
This will probably go down in history as one of my favorite subscription box items ever received! I am absolutely in love with this mug……and if I have said it once, I have said it a hundred times…..I LOVE receiving coffee mugs in my subscription boxes!
I Love You Berry Much Bath Salts
This will be my third (or maybe fourth) time receiving a product from Bella & Bear and so far I have loved everything I have received from them. These bath salts are Strawberry & Raspberry scented and they smell SO good! I can't wait to use them in my next bath.
Bad Monkey Popcorn
Popcorn just happens to be one of my favorite snacks to eat while I read so they get huge bonus points for this one. It is caramel flavoured and it is vegan! More bonus points for that! I had a quick peek at the Bad Monkey IG page and apparently all of their flavours are vegan. I will definitely be checking out their website!
You're Like Really Pretty Hair Ties
And last but not least…..and I say that because next to the mug this is my second favorite item in the box…..we have a set of super cute hair ties. I love the name, I love the style and I love the colors! I would absolutely LOVE to see more items like this in future boxes!
Also….side note…..these are perfect for a book box because what do us ladies do prior to a reading session? Throw our hair up in a pony!
Hushbug Book Box Review March 2022 – Final Thoughts
I absolutely LOVED the February Hushbug Book Box but I think I love the March box even more! I love the book choice, I love the packaging and I love the curation. The mug and hair ties are my favourite items in the box but I also love the snack, the beverage and the selfceare goodies. I see a bath time reading session in the near future. The only thing missing is a candle but I'm certainly not complaining. I am going to set aside some time on the weekend, run a bath, use the salts and the soap, pour myself a cup of maple hot chocolate in my new mug, put my popcorn in a cute little glass dish, throw my hair up in a pony with one of my new hair ties and have the best time ever!
-AYOB Sarah