Kinder Beauty Box Review April 2020
Kinder Beauty Box is a vegan and cruelty-free makeup, skincare, hair-care and accessories box, curated with kindness and delivered to your door each month! They kindly sent us this box for review.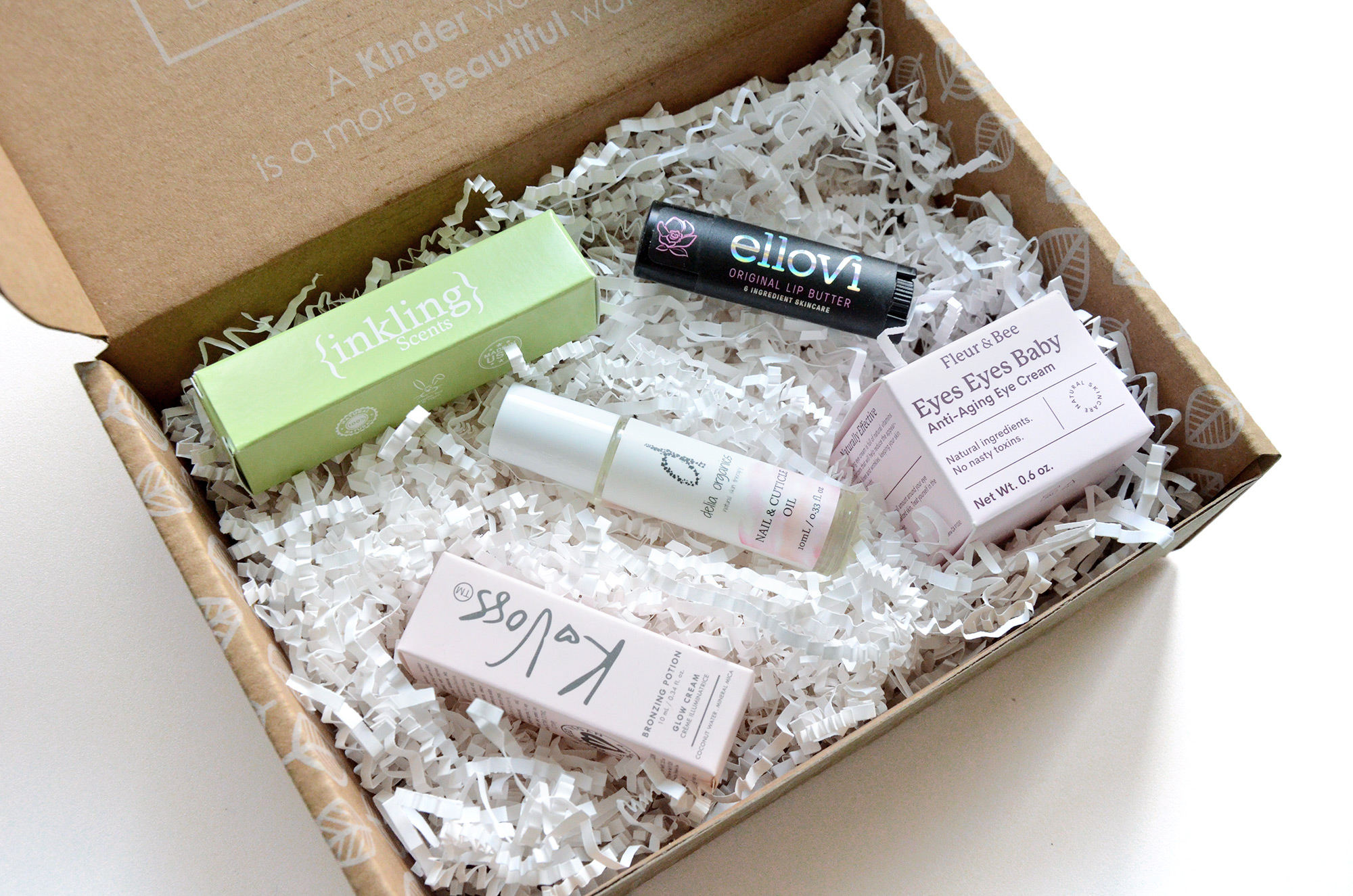 Each Kinder Beauty Box is packed with $75-$165 worth of carefully-curated, totally cruelty-free & vegan skincare, makeup, hair-care and/or accessories. You'll get at least two full-size products in each box, and every month they'll help you discover new brands to fall in love with!
They work to be as eco-conscious as possible with their packaging by shipping in boxes made from 100% recycled materials that are both biodegradable and compostable along with packing materials inside the box that are also made from 100% recycled materials, and even the ink used to print the logo and designs on the outside of the box is an eco-friendly soy-based ink.
A portion of all sales benefits some of their favorite animal rights and environmental causes such as ASPCA, Farm Sanctuary, Los Angeles County Animal Care Foundation and Compassion Over Killing.
Subscription Details
There are three subscription plan options for Kinder Beauty Box:
$25/month for a month-to-month subscription
$72 or $24/month for a 3 month subscription
$138 or $23/month for a 6 month subscription
Shipping is free for US customers. For international customers, there is an additional $5.95 per box fee for shipping and handling. New boxes are shipped by the 18th of each month as long as the current box hasn't sold out. If it's happened to sell out, new subscribers will be added to the list for the following month's box.
April Box Details ($87.99 total value)
The April box selection not only looks bright and spring-like, but the products provide a refresh for any routine that needs one. There's a wide variety of items that cross several different categories so your whole being can be taken care of while you welcome the new season!
Here's a look at what's in this month's Kinder Beauty Box:
Box Insert
The box insert is such a pretty design and clearly indicates what's in the box along with product descriptions and retail pricing. The descriptions include a bit about the ingredients as well as benefits and how to use it. I like the size of this one and how the product imagery stands out so it's easy to follow and read.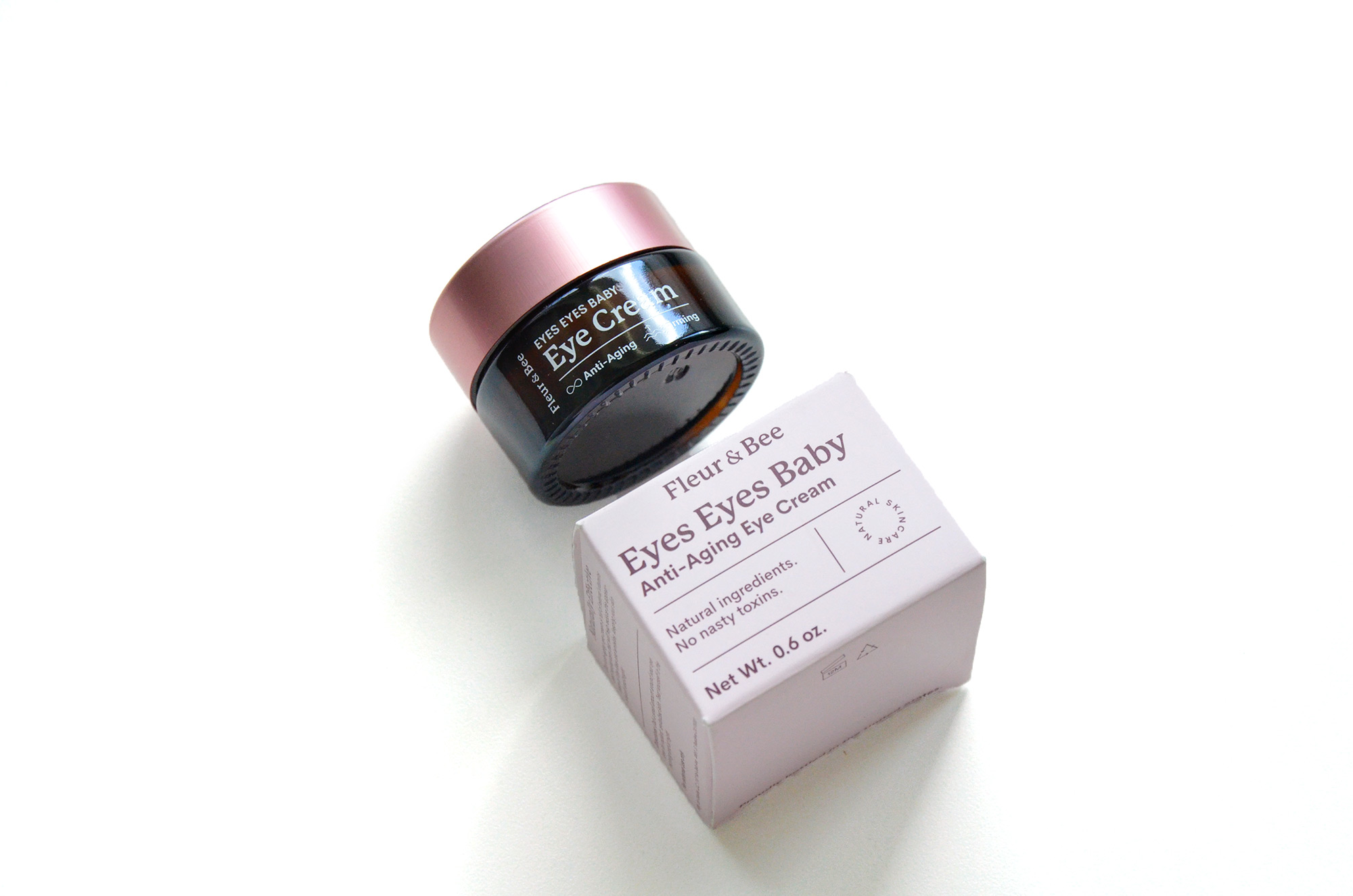 Fleur & Bee Eyes Eyes Baby: Anti-Aging Eye Cream ($22)
"Fleur & Bee's natural anti-aging eye cream, Eyes Eyes Baby, is packed with botanicals,
vitamins and moisturizing ingredients designed to reduce the appearance of fine lines and wrinkles. This incredible eye cream tightens the skin around your eyes to give you that slept-all-night look. Eyes Eyes Baby is vegan, cruelty-free and formulated without parabens, sulfates, or other nasties."
I'm still on the hunt for an eye product that not only hydrates but perks up that tired look. I'm hoping this one does the trick. It's made with nourishing and purposeful ingredients like squalane, niacinamide, caffeine, and green tea extract. It smells nice and light (maybe floral?) and is a rich cream texture. A little goes a long way and it absorbs well into skin. I'd think it would be best used at night, but seems like it would do ok under makeup as well. Looking forward to putting this one to the test.
Delia Organic Nail & Cuticle Oil ($15.99)
"Our hands are the number one most used part of our bodies, and we often forget about their care. This cuticle oil is a blend of natural oils and essential oils that help hydrate, heal, and promote healthy nail growth. It soothes dry, irritated skin; deeply hydrates cuticles and nail beds: and it's clean, refreshing light aroma helps energize your mind and body."
This is something I don't have in my collection yet, so it's a great product to receive. I would definitely agree that my nails and cuticles are often forgot about in my self care routine, but it seems important to take care of them. This is especially true in the colder months, but with all the hand washing lately this will be great to keep dryness at bay. It smells faintly of citrus and is said to be extra hydrating. What I love most about it is that it's super easy to apply, just roll on and your set. I also took a minute to massage it in for extra good measure, but I'm sure it's not necessary if you're in a hurry. This would be perfect for keeping by the bedside to apply right before bed.
Ellovi Lip Butter ($5)
"Ellovi Lip Butter is the perfect addition to your beauty routine. It's a highly concentrated, six-ingredient moisturizer that's so pure it can be eaten. The ingredients are ethically sourced and sustainable, and selected for their magical healing properties. There's no water added-which makes it extremely rich, keeping your lips nourished and hydrated for days. All Ellovi products are handmade with compassion in California, never tested on animals, and will stay vegan and cruelty-free for life."
You can never have too many lip balms! I love that this one is made with just 6 simple ingredients that are hydrating and soothing to lips that need some love. The ingredient list includes ylang ylang oil but it doesn't really smell of floral, mostly just a soft nutty scent. This is great for an every day balm that will be the perfect addition to my purse.
KVoss NYC Bronzing Potion Glow Cream ($20)
"This sheer illuminating cream creates a natural-looking, no-makeup glow to all skin tones while moisturizing for a soft, radiant complexion. This ultra-hydrating cream creates a subtle luster and the formula flatters any skin type. Worn alone, over makeup, or as a highlighter, the lightweight bronzer delivers an instant glow to every complexion."
This is a light bronzing cream and it was one of two items that could have arrived from KVoss this month. The other was a pressed highlighter powder. At first I almost wished I would have received that, but I think this is better actually. The other was a more neutral highlighter color and this one is a coppery bronze color, but it looks much darker before you rub it in. When applied it's much more subtle adding just a hint of color and coppery shimmer. This one is much easier to apply with just a finger tip to blend in (no brush needed like the other one). This would be a great product for a no-makeup or minimal makeup look.
Inkling Scents Unify Roll-On Perfume ($25)
"Unify is a fan favorite! Black currant gives this fragrance a unique twist while grapefruit boosts the energy level. Musk flower and cedarwood provide a solid base, but Lily of the Valley softens and sweetens, leaving you feeling radiant and intriguing. All of the Inkling scents are 100% pure oil; no synthetics, phthalates or alcohol."
This perfume smells really nice and has such an easy application. I'm all about the ease of roller balls. The scent is said to be unisex, I think it leans a bit more floral so decide if that's right for you. It's bright, citrusy and floral with a hint of woodsy musk. These fragrances are made with 100% pure essential oils and pure fragrance oils. I generally prefer to only use essential oils, so the use of fragrance oils isn't my first choice, but it does smell really nice and seems like the scent would hold and linger rather than dissipating quickly, so I'll keep it in my collection for sure.
Kinder Beauty Box Review April 2020 – Final Thoughts
What a fun variety of brightening and uplifting products in this month's Kinder Beauty Box! From an eye cream to wake tired eyes and a bronzer to liven up your complexion to a nail oil and lip balm said to revive dry skin and of course the perfume oil that perks up the senses. The selection was really well rounded and refreshing for spring. I love that everything is quick and convenient to apply so they can be added into any self care routine easily. I think I love the cuticle oil the most, but that's only because I don't have anything like it already so it will likely be used right away and often. Everything else will certainly be fun to try out too though!
The Botanic Gal – http://www.botanicgal.com