Kinder Beauty Box Review April 2021
Kinder Beauty Box is a vegan and cruelty-free makeup, skincare, hair-care and accessories box, curated with kindness and delivered to your door each month! They kindly sent us this box for review.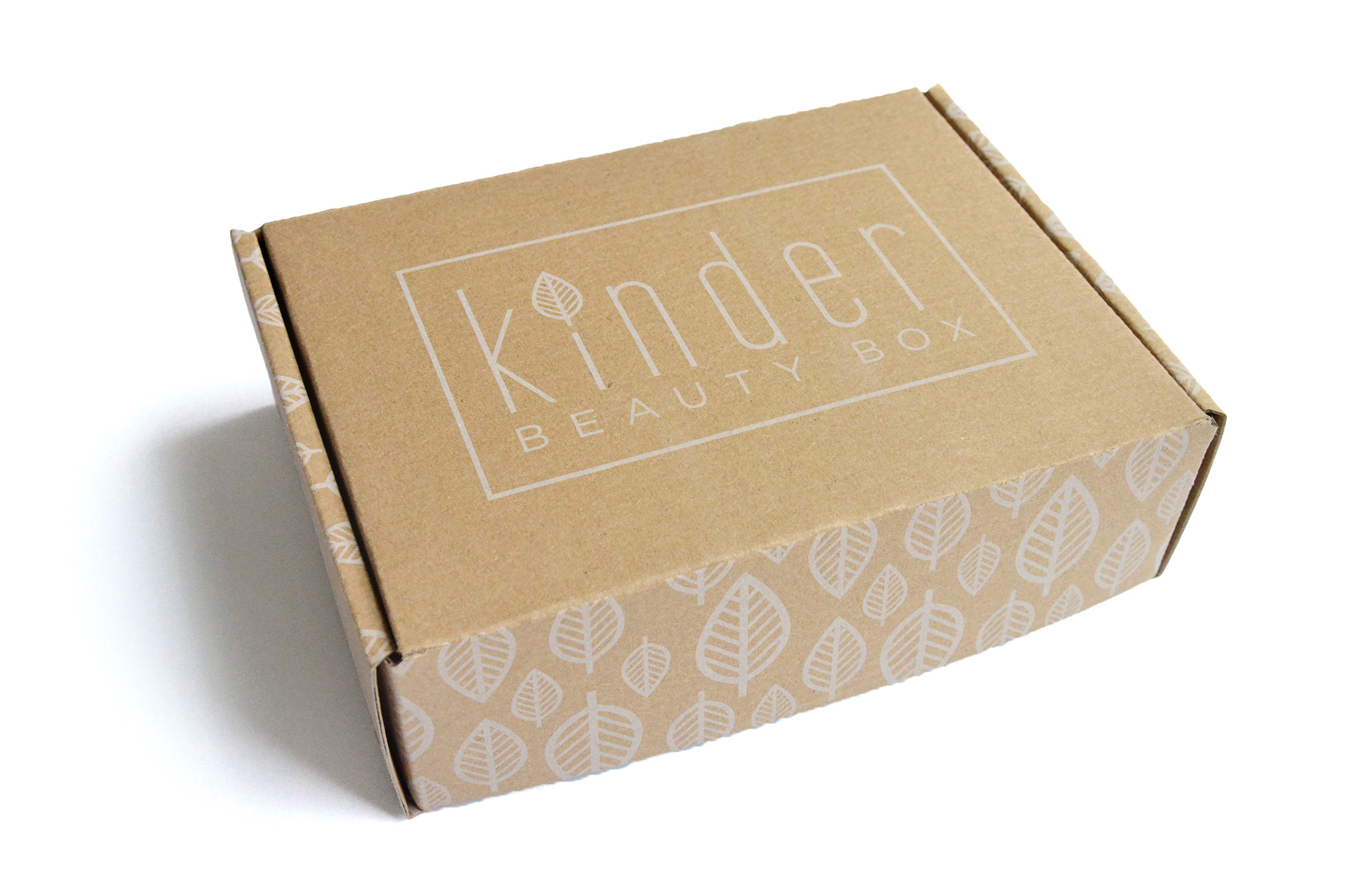 Each Kinder Beauty Box is packed with $75-$165 worth of carefully-curated, totally cruelty-free & vegan skincare, makeup, hair-care and/or accessories. You'll get at least two full-size products in each box, and every month they'll help you discover new brands to fall in love with!
They work to be as eco-conscious as possible with their packaging by shipping in boxes made from 100% recycled materials that are both biodegradable and compostable along with packing materials inside the box that are also made from 100% recycled materials, and even the ink used to print the logo and designs on the outside of the box is an eco-friendly soy-based ink.
A portion of all sales benefits some of their favorite animal rights and environmental causes such as ASPCA, Farm Sanctuary, Los Angeles County Animal Care Foundation and Compassion Over Killing.
Subscription Details
There are three subscription plan options for this box:
$25/month for a month-to-month subscription
$24/month or $72 prepaid for a 3 month subscription (includes a free bonus box w/ $75 value)
$23/month or $138 prepaid for a 6 month subscription (includes a free bonus box w/ $75 value)
Shipping is free for US customers. For international customers, there is an additional $5.95 per box fee for shipping and handling. New boxes are shipped by the 18th of each month as long as the current box hasn't sold out. If it's happened to sell out, new subscribers will be added to the list for the following month's box.
April Box Details ($92.72 total value)
"In Embody, subscribers will receive five items that will help them freshen up with or without a shower: a roll-on fragrance, hair blotters to remove excess oil, a shampoo bar for all hair types, a hydrating night cream, and a shimmer powder to add a touch of color to their eyes."
Here's a look at what's in this month's Kinder Beauty Box:
Box Insert
To cut back on paper use and give subscriber's even more in their box, their product information cards have gone digital! I really enjoyed the product cards they sent before, but I love even more that they are trying to up their eco-consciousness. The digital version is super easy to find and follow and includes all the same info. Plus, the website is really nicely designed too and includes a quick video rundown of the month's items. Find it here: kinderbeauty.com/mybox
Inkling: Embody Roll-on Scent 10ml ($25)
"No one wants to be the person who leaves a cloud of toxic fragrance behind them in the elevator. Instead, those near you should only be able to detect an inkling of your scent. Say goodbye to braving the fragrance aisle at the department store looking for the one clean option, as we've partnered with Inkling Scents—a brand that makes hand-filled, all-natural oil perfumes harvested from their onsite organic garden. This box will feature Embody, a sweet and feminine combination of bergamot, mandarin, madonna lily, jasmine, and vetiver."
This is a fun and easy way to apply a fragrance. I like the roller ball, it's so easy. This scent is ultra feminine with kind of a soft floral musk scent. It says it include some citrus, but I don't know if I pick up on that. It's not my taste, but it does smell nice. I like their ingredients so I might check out a different scent.
Oh My Garden!: Tea Tree & Grapefruit Shampoo Bar ($13.22)
"It's time to ditch your plastic shampoo bottles and upgrade to a shampoo bar! We at Kinder Beauty love this one in particular because it's gentle on all hair types, even color-treated hair, and is pH-balanced. Use this bar to protect your color, repair damaged and dry hair, and give your beautiful mane its very own spring cleaning. Pro-tip: cut the bar into half-inch slices so you don't have to expose the entire bar to water all at once; this will help preserve your bar!"
I love this item! I really like trying out products that reduce waste, and specifically plastic waste so this is great. Shampoo bars are fun to test out too since they are such a different experience than bottled shampoo. This one smells fresh and citrus-y from chamomile, tea tree and grapefruit oils. I can't wait to test this one out and see how my hair likes it.
Derma E: Hydrating Night Cream ($29.50)
"Get your skin into tip-top shape while you sleep with Derma E's Hydrating Night Cream. With this dream cream rich in hyaluronic acid, you can plump your skin, reduce the appearance of dry patches and fine lines, and help your complexion glow up before you get up."
This sounds like a wonderful night cream. It includes the ultra-hydrating hyaluronic acid so your skin can get some care and repair while you sleep. I love my current moisturizer though and I actually think I've received this recently so I might gift this to a family member.
RECESS: Hair Blotters ($10)
"Dry shampoos can be great at preserving your hairstyle, but after a few days, your scalp will start to feel like papier-mâché. Skip the spritz and instead treat your scalp like your face full of makeup on a hot day: blot! RECESS's biodegradable hair blotters are made with non-toxic hemp and charcoal that will help deodorize and absorb oil. Throw these in your bag for after a workout, a long day outside in the sun, or for freshening up before a big presentation."
This is a unique product that I haven't tried before. It's a great alternative to dry shampoo and less wasteful too as it only contains a small amount of plastic for the product sleeve. The blotters themselves are biodegradable too which is super earth-friendly. There are 25 papers in the pack so that will last for a good amount of time too. I'm so intrigued to try these out and see how they compare to using dry shampoo.
Bellapierre Cosmetics: Shimmer Powder in Earth ($15)
"Clean-beauty lovers will fall head over heels for these shimmer powders by Bellapierre, as they are made up of 100% mica. Experience a buildable, elegant shimmer in a springtime shade called Earth, which is a beautiful peach-tan blend. All shimmer powders are 100% hypoallergenic and suitable for all skin types."
This shimmer powder is such a pretty color! If I had to pick an every day eye color I'd choose this one, so this is perfect for me. I generally try to stay away from loose powders since they can be a bit mess, but I'm definitely going to try this one anyway because it's such a great color.
Kinder Beauty Box Review April 2021 – Final Thoughts
I love this month's Kinder Beauty Box and how it had several eco-friendly ties for Earth Month! From the reduced waste packaging to products that use eco-ethical and organic ingredients, I think they made a great overall collection for this month. Plus, their "Freshen Up" theme for this month is perfect for springtime. I love that they included two haircare items and a fragrance to mix things up from skincare and makeup. I've been so stuck to my current skincare routine and haven't worn quite as much makeup lately so the hair care items are super useful. I alway enjoy my Kinder Beauty box and this month was no exception!
The Botanic Gal – http://www.botanicgal.com