Kinder Beauty Box Review October 2020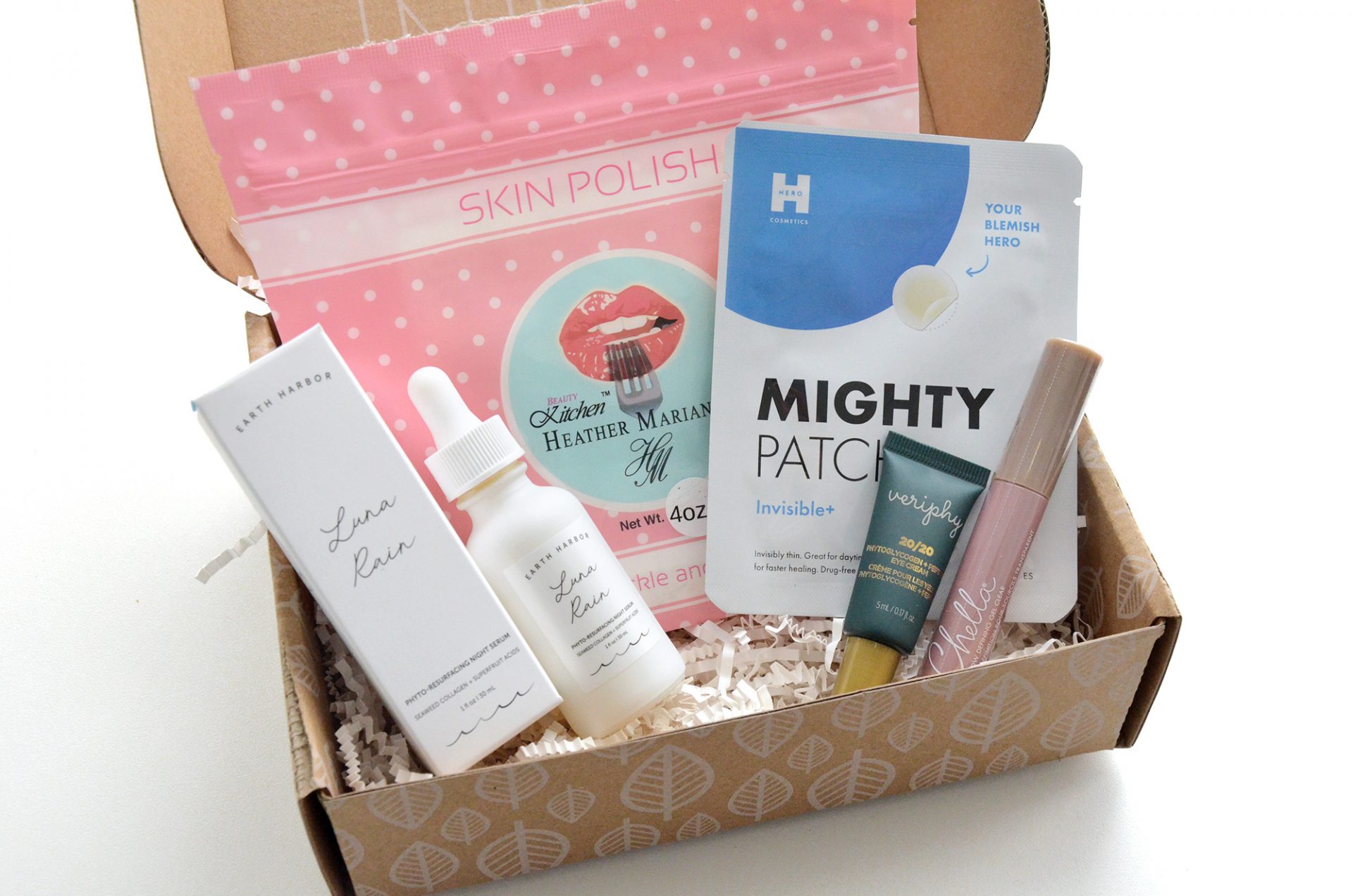 Kinder Beauty Box is a vegan and cruelty-free makeup, skincare, hair-care and accessories box, curated with kindness and delivered to your door each month! They kindly sent us this box for review.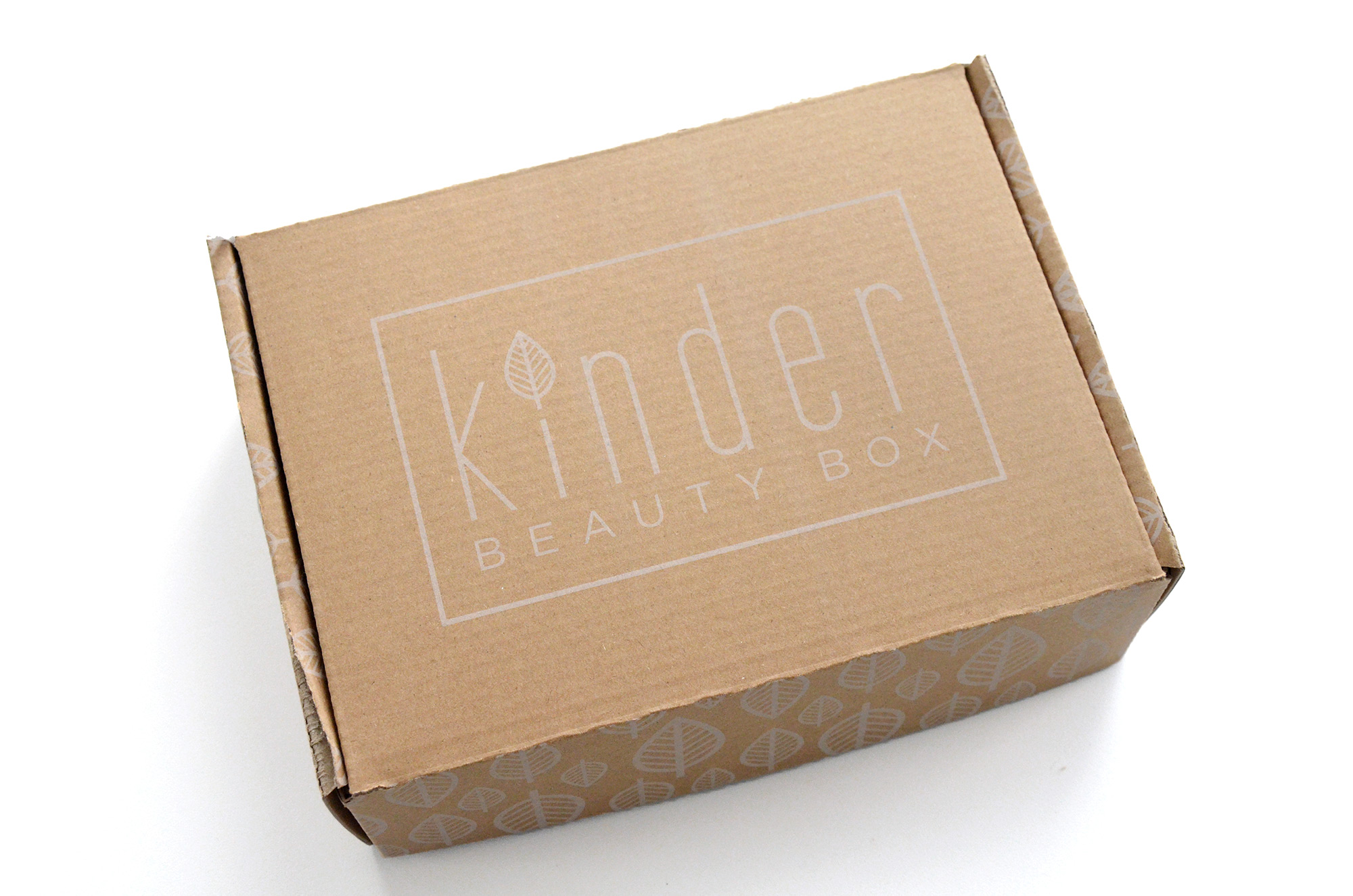 Each Kinder Beauty Box is packed with $75-$165 worth of carefully-curated, totally cruelty-free & vegan skincare, makeup, hair-care and/or accessories. You'll get at least two full-size products in each box, and every month they'll help you discover new brands to fall in love with!
They work to be as eco-conscious as possible with their packaging by shipping in boxes made from 100% recycled materials that are both biodegradable and compostable along with packing materials inside the box that are also made from 100% recycled materials, and even the ink used to print the logo and designs on the outside of the box is an eco-friendly soy-based ink.
A portion of all sales benefits some of their favorite animal rights and environmental causes such as ASPCA, Farm Sanctuary, Los Angeles County Animal Care Foundation and Compassion Over Killing.
Subscription Details
There are three subscription plan options for Kinder Beauty Box:
$24/month for a month-to-month subscription
$66 or $22/month for a 3 month subscription
$239.40 or $19.95/month for a 12 month subscription
Shipping is free for US customers. For international customers, there is an additional $5.95 per box fee for shipping and handling. New boxes are shipped by the 18th of each month as long as the current box hasn't sold out. If it's happened to sell out, new subscribers will be added to the list for the following month's box.
October Box Details ($70.98 total value)
Kinder Beauty Box always sends such fun and interesting things to try and this month is no exception. I wouldn't say any of it revolves around a specific theme, but everything they send always inspires a fun experience of self-care and beauty.
Here's a look at what's in this month's box:
Box Insert
The box insert is such a pretty design and clearly indicates what's in the box along with product descriptions and retail pricing. The descriptions include a bit about the ingredients as well as benefits and how to use it. I like the size of this one and how the product imagery stands out so it's easy to follow and read.
Veriphy 20/20 Eye Cream (Travel Size) ($22.67)
"This firming and smoothing eye cream uses the power of PhytoSpherix® and peptides to firm and hydrate the eye area. Niacinamide and cucumber extract work together to visibly reduce the appearance of dark circles and puffiness, making you look and feel relaxed and ready to take on the world."
I'm always on the hunt for a good eye cream so I get excited when a new one comes in subscription box. I've never heard of or tried this one, but the reviews sound good so I'm intrigued to try it on my tired eyes. I've been really trying to incorporate a lot of niacinamide into my skincare routine for it's skin nourishing properties so it's great that this eye cream includes that ingredient. Hoping for great brightening results!
Beauty Kitchen Honeysuckle & Gardenia Sugar Scrub ($10.50)
"A succulent mix of gardenia, rose, honeysuckle, raw sugar, and assorted essential oils, this plant-based sugar scrub is 100-percent chemical-free and buffs away dead skin cells while leaving your skin ultra-moisturized and satin-soft. One of Beauty Kitchen's best selling products, this skincare must comes in a convenient, resealable pouch, making it travel and shower friendly."
This body scrub sound like it will smell so lovely! It sounds a little more like a spring-y scent to me since it's all florals, but flower aromas can certainly be calming for any time of year. I guess it can distract from the cold and gloomy weather! I love a good body scrub so I'm excited to try this out.
Eyebrow Defining Gel In Clear ($20)
"Chella offers the laid-back confidence that compliments, never competes, with your true beauty. This absolutely epic eyebrow-defining gel transforms your brow routine with the "How To Brow In 3 Easy Steps." They go like this: 1 :Fill; 2: Define; 3: Highlight. Chella high-quality ingredients and formulas that optimally perform to bring your best brows to life. Your face is about to be truly elevated."
I don't have any clear brow gels, but have been wanting to try one. I generally like to fill in my brows with a pigmented product, but this will be perfect for setting them afterward.
Hero Cosmetics Mighty Patch Invisible+ Patch ($3)
"Don't let morning breakouts slow you down. Mighty Patch Invisible+ is made of one mighty ingredient: ultra high-quality hydrocolloid, a natural fluid-absorbing gel. The ultra-thin patch is virtually undetectable on your skin, so you can use it during the day to reduce the look of acne. It's clear, matte, seamlessly tapered, and so comfortable; you'll might even forget it's even there!"
This is another product I've been wanting to try! I've tried similar products, but not this one and I've heard several great reviews on their ability to dry up pimples. I'm always on the hunt for anything to make breakouts more bearable so I can't wait to give these a go.
Earth Harbor Luna Rain Night Serum ($52)
"Endow your skin with raindrops of moonlight magic. This is a rich, featherlight serum featuring a medley of seaweed collagen, tropical superfruit acids, and botanical multivitamins that refine and retexturize skin to reveal a smoother and more radiant-looking complexion-all while you enjoy your precious beauty sleep. Formulated with our dream team-15 percent AHA + BHA blend, macro-algae collagen, and vitamin C-rich oils—Luna Rain Serum sinks in easily and delivers effective and precise exfoliation without harsh side effects like dryness or sensitization. Plus, it helps diminish the appearance of fine lines, wrinkles, and discoloration along with excess oiliness and pores."
Earth Harbor products are just so beautiful and this one sounds extra wonderful. Anything that mentions the moon hooks me in and makes me feel like it will be a real treat for the skin. I love that it's an overnight treatment meant to nourish, repair and regenerate skin overnight while you sleep, a real set it and forget it kind of treatment. This serum is lightweight with a gel consistency that's almost water-like since it's made with aloe vera. It only has a slight aroma that's a little citrusy and really pleasant. I've been working to see if I can smooth out my skin tone and this sounds like the perfect product to try for those kind of results.
Kinder Beauty Box Review October 2020 – Final Thoughts
Another fun-filled box from Kinder Beauty Box this month! As usual, I had no idea what to expect and a unique and varietal selection was sent. I love that all the items are ones I can (or want to use) right now. The skincare items are everyday nourishers and the acne patches are really going to come in handy. I like that when they send cosmetics, like the eyebrow gel, that they are neutral and good for anyone making them universally useful. Of course the sugar scrub is a nice self care treat on top of all the rest. I always enjoy unboxing this one as I never know what fun beauty treats I'm going to get!
-The Botanic Gal – http://www.botanicgal.com