Laurel & Reed Review May 2023
Take the first step to an all-natural beauty routine with a Laurel & Reed subscription! Laurel & Reed is the luxury beauty, wellness and lifestyle subscription box that features non-toxic, all-natural and cruelty-free full-size products carefully curated to help you live a more green and gorgeous life! They kindly sent us this box for review.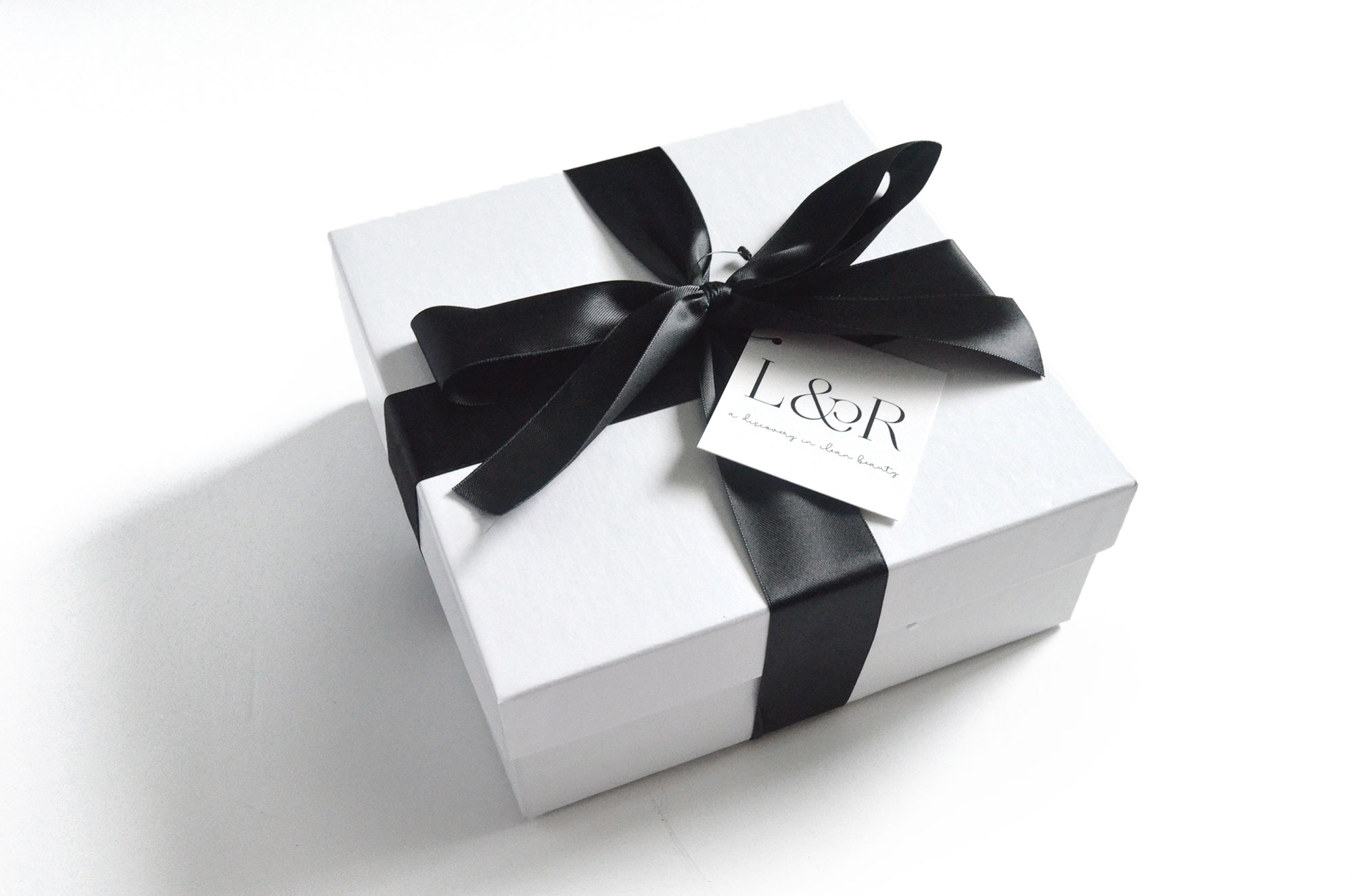 Every month they will delight your doorstep with an assortment of all-natural, non-toxic and cruelty-free beauty that truly works! You will receive a mix of 3+ full-sized top-shelf products with a minimum total value of $125+. Each box comes beautifully gift wrapped in their signature white box and black satin ribbon with the option to personalized a gift message on the included tag.
Laurel & Reed believes in the integrity of the products they bring to our clients through their subscription and promises to showcase beautiful products that are not loaded with toxins and chemicals. They've committed to continue to contribute to the clean beauty movement by delivering discoveries that go beyond the mass market beauty products of the past and are excited to be able to create an experience for our subscribers that allows for them to discover new healthy products that you will fall in love with!  Their goal is to inspire you in your search for gorgeous healthy skin, and bring you clean products that truly work!
Subscription Details
Laurel & Reed is a monthly subscription providing several subscription options at different costs:
One time purchase: $59.95/box
Month-to-Month: $54.95/box
3 Month Pre-paid: $47.95/box or $143.85 billed every 3 months
6 Month Pre-paid: $45.95/box or $275.70 billed every 6 months
Annual Pre-paid: $43.95/box or $527.40 billed annually
Each subscription box will ship on the 15th – 20th of the month, or immediately when you order if current box is still available. Shipping costs are as follows: $6.95 Shipping to US, $14.95 shipping to Canada, or $23.95 for international shipping. The subscription will auto-renew every 25 days from purchase date. There are no contracts, no commitments, and you can cancel anytime.
May Box Details ($125 total value)
"TAΪLA skincare's natural formulations embody the intricate process that harnesses the timeless wisdom of Ayurveda, curating heritage botanicals whilst affirming their utmost respect for nature. Their formulations are made of 100% natural derived ingredients. Free of parabens, phthalates, pegs, polysorbates, silicones, sulfates, gluten, glycols, mineral oil, GMO's and artificial colorants. They are dedicated to craft EVERY formulation and each is consciously designed by them. They proudly manufacture in their facility in micro-batches, with each product received in your hands signifying a healing beauty ritual rooted in Ayurveda."
Here's a look at what's in the box:
TAΪLA Muhka Botanical Cleanser ($65)
"This botanically enriched oil cleanser and makeup remover preserves moisture without stripping skin. Removing dirt, excess oil and stubborn makeup — this gently exfoliating face wash leaves skin soft and purified. Free of harsh sulfates, the cleanser transforms into a purifying milk that rinses clean."
This sounds like a lovey cleanser that is great for all skin types. I'm always intrigued by oil based cleansers, but don't often use them. I like that this one is an oil to milk type so it sounds easier to wash off and remove. That will make it more enticing to try for sure. It smells grounding and sweetly floral, I'm not sure exactly how to describe the scent, but I like it. The aroma and skin purifying benefits make this one super intriguing to use.
TAΪLA Nava Jungol Detoxifying Jungle Mask ($72)
"This revitalizing face mask helps to brighten and exfoliate to instantly infuse skin with radiance. A deep cleansing, purifying and resurfacing facial that decongests pores, removes dead cells and refines skin. This treatment is crafted with a blend of ayurvedic botanicals that contain active enzymes and nourishing flora for skin that is healthy and renewed."
I really love face masks so I'm glad this is one of the products they included from their line. They say that masks like these are revered in Ayurveda for their nourishing benefits. I love knowing a bit of the connection to the heritage that this mask derives from. It sounds amazing for skin to balance and detox, while providing restoring benefits too. I really love the crisp and energizing aroma of this, very herbal and a hint spicy-sweet too. Can't wait to try it out!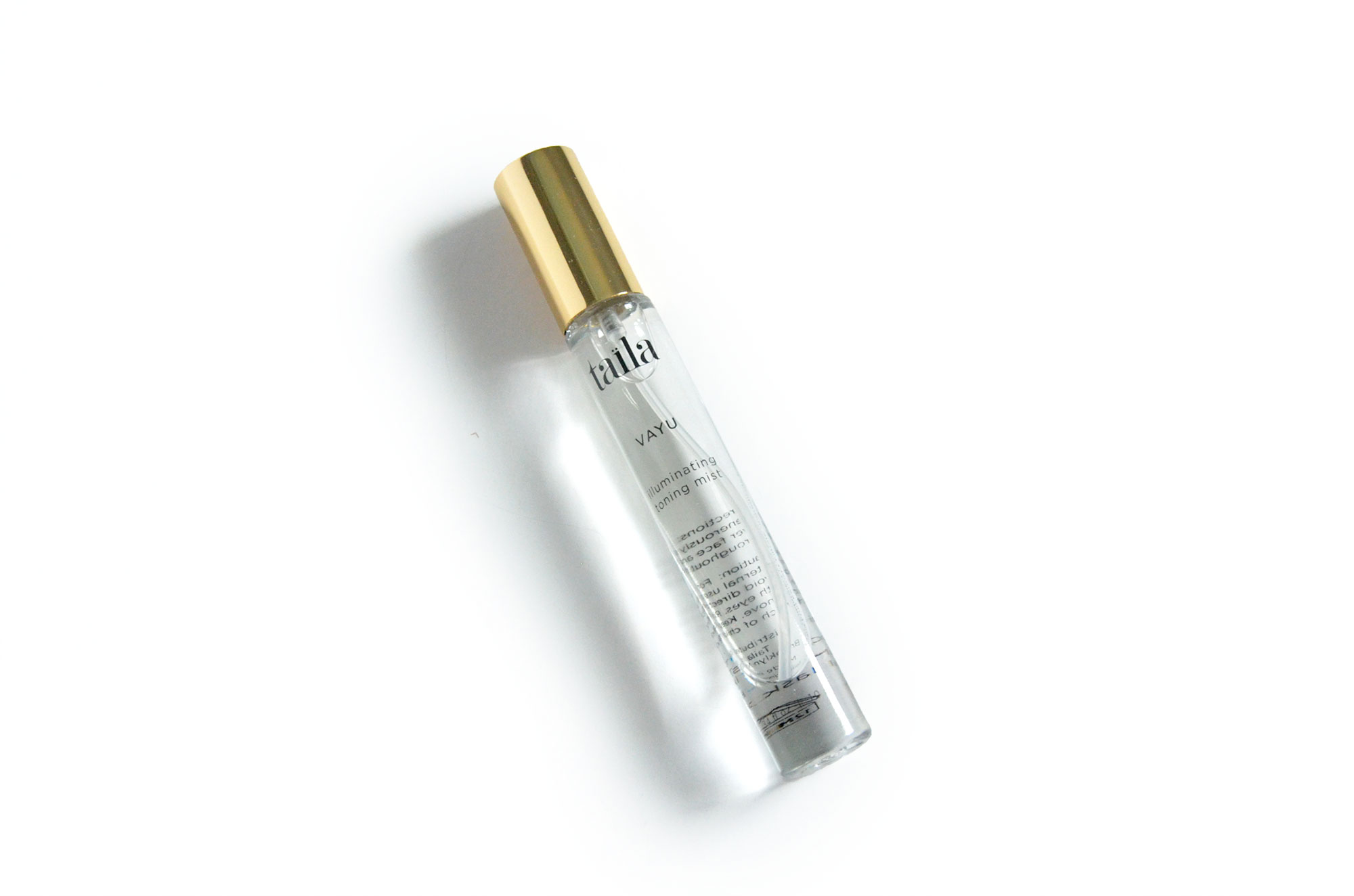 TAΪLA Vayu Illuminating Toning Mist ($25)
"A skin-boosting antioxidant mist that hydrates, calms and purifies skin with potent plant actives rooted in Ayurveda. An essential step in your regimen, this treatment preps and rebalances the skin to enhance the performance of any face oil, serum or moisturizer. Spritz to instantly refresh throughout the day or over makeup as a setting spray."
A toner is a must for any skincare routine so it's great that they included one to use following the other two products. It sounds perfect for balancing and calming the skin. It smells light and subtly floral.
Final Thoughts
I'm always happy to discover a new brand of skincare that I've not heard of before, and Laurel & Reed box does a great job introducing those to me with such lovely products. From the packing and benefits to the ingredients and aromas, TAΪLA skincare products are so enticing and sound like they will nourish and treat my skin. I love that the brand creates all products with roots in Ayurveda to harness the power of plants to work with the skins needs. It's so cool that they even include each product's tie to India on their website. I'm so intrigued to look more into this brand, it's mission and of course to try out these fantastic products!
The Botanic Gal – http://www.botanicgal.com