Let's Go Eco Review Spring 2021
Let's Go Eco is the ultimate eco-friendly, natural, sustainable and PLASTIC-FREE subscription box. Boxes are filled with the latest eco-conscious brands and trends in home, fashion, health and wellness and are specially curated to help people live a more low waste, more eco-conscious lifestyle. They kindly sent us this box for review.
This will be my third Let's Go Eco review and it's safe to say I am in LOVE with this subscription! The Winter box was one of my all-time favorite deliveries and will forever be remembered as one of the best boxes I have received.
But today we are focusing our attention on the Spring box, and let me tell you, it is SO good!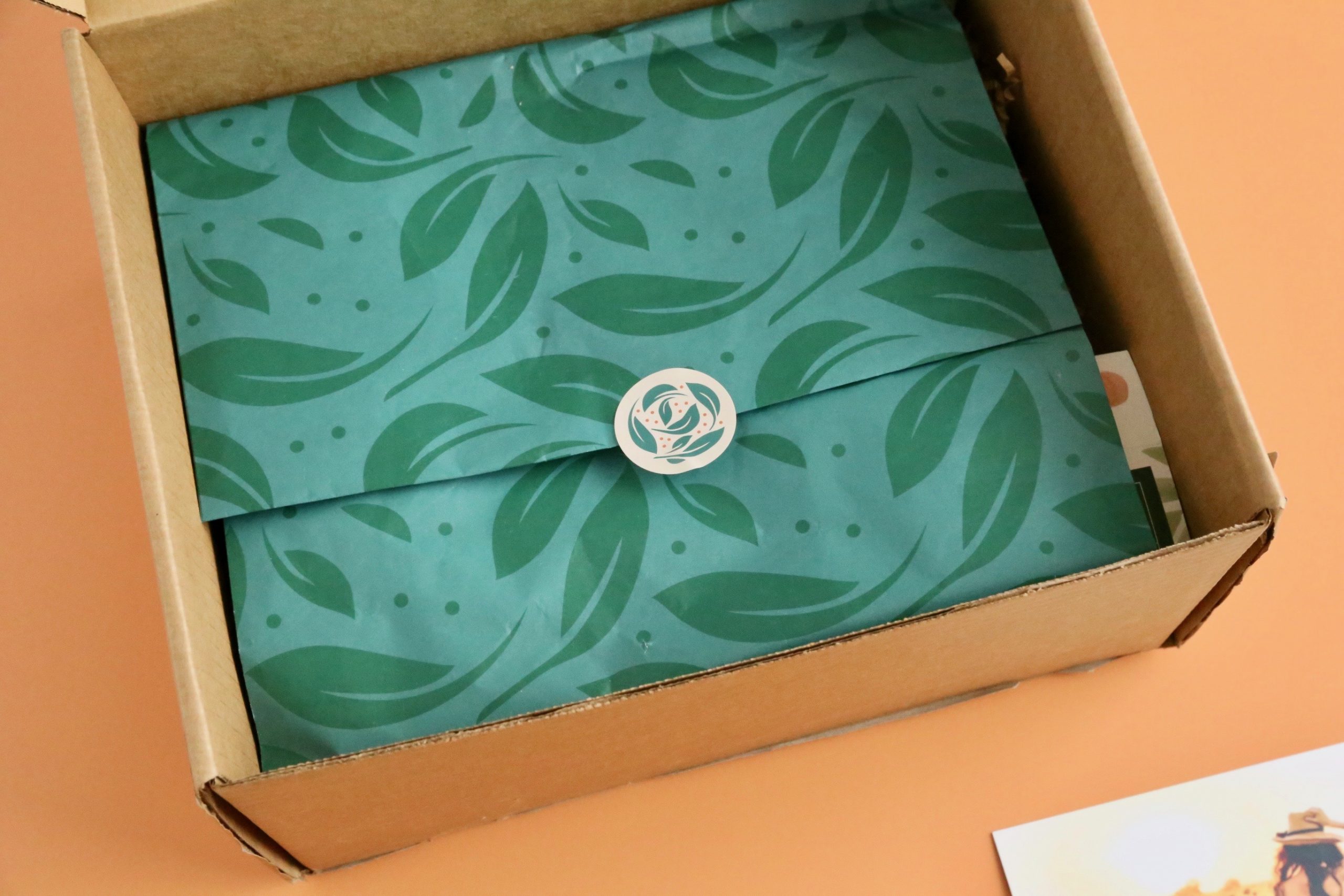 Subscription Details
Let's Go Eco Boxes arrive 4 times a year packed full of eco-awesome items like low waste swaps, quality reusables and plastic-free, all natural, handcrafted items from small Canadian businesses.
Each box has at least 7 items and offers 35% or more off regular retail prices.
Includes free shipping in Canada.
Plastic-free including the packaging using the most environmentally-friendly options available.  Labels are compostable with adhesive made from sugar cane, tissue and stickers printed using soy-based ink and boxes made from 100% recycled paper.
Here's a peek at the items we received in the Spring Let's Go Eco box…..
Spring Details
This Spring we're excited to offer 10 eco-awesome items to help you live a lower waste, more sustainable, plastic-free lifestyle.  All items are natural, sustainable, ethically sourced and plastic-free.  Most are handcrafted and vegan.  We proudly support small businesses (most are Canadian). 
Natural, Facial Cleansing Bar from Indigenous Inuit Business Uasau Soap
Made from hand harvested seaweed and bentonite clay from Frobisher Bay this beautiful and moisturizing goat milk bar will leave your face feeling fresh and ready for the day. (Vegan substitute: Sylvia Grinnell Facial Clay Bar made from vegetable glycerine).
Beautiful handmade soap always feels like a special treat. I love receiving it in my boxes because it's a product I rarely go out and purchase for myself. This one looks beautiful and smells amazing.
100% Pure Certified Organic Maple Syrup from Pefferlaw Creek Farm
While most maple syrup is harvested without the use of pesticides, Pefferlaw Creek Farms takes extra careful steps throughout the entire production and cleaning process to comply with certified organic standards. Steps include sustainable tree tapping practices to ensure that tree health is maintained long term, proper cleaning of evaporator and other equipment, among others. They are certified organic through Ecocert Canada and inspected yearly.
Maple syrup is something I like to have in my fridge at all times because I use it on a regular basis. But it has to be a quality syrup and with this one being 100% pure and certified organic it definitely fits the bill.
Tip: It's a great addition to homemade salad dressings and I also add a tablespoon to soups and stews.
Unpaper Towels from Cheeks Ahoy
These unpaper towels replace conventional paper towels and napkins with something you can wash and reuse hundreds of times. These easily roll up around an empty paper towel roll to use with your paper towel holder. They naturally cling together so you can grab one at a time.
I am so in love with these unpaper towels. The patterns and colors are beautiful, the material is soft, and they will encourage me to get rid of my regular paper towels, which is something I have been meaning to do for the longest time.
Tip: Get a cute little black wire basket to display them in and keep them within reach.
Hydrating Hemp Shampoo and Conditioner Bars from Upfront Cosmetics
Being plastic-free isn't the only bonus of these bars. They are salon quality, all natural, paraben free, sulphate free, contain no synthetic fragrances and are vegan. They use plant-based emollients and proteins to make your hair shiny and soft, and natural essential oils to refresh, awaken, stimulate, and soothe. Crafted for the ideal pH balance for healthy hair and scalp.
I am so excited to try these shampoo and conditioner bars. They smell wonderful and I love that they are plant-based and all-natural. I feel the need to get a cute little wooden tray to display them on in my shower.
Reusable Facial Rounds from The Green Co.
Included in the Spring Eco-box are 14 reusable cotton rounds/makeup remover pads with a mesh laundry bag. The pads are double-sided; one is made of bamboo fiber (for exfoliating) and the other is cotton velvet (for soft and gentle cleansing).
I started using facial rounds a little while ago and absolutely love them. I was a little skeptical at first but they really do work well and even remove stubborn mascara. I love that this box includes 14 rounds in addition to a laundry bag.
Tip: Get a tall glass jar (a mason jar might even work) and display them on your bathroom counter. You could put them on a tray with a candle, dried flowers and your favorite moisturizer.
Bamboo Hair Brush from Let's Go Eco
This eco-conscious hair brush is made from bamboo, naturally sourced rubber and contains no plastic or animal products. We love bamboo because it's one of the fastest growing plants on the planet that also requires no pesticides to grow!
My current hair brush has seen better days so this arrived at the perfect time. I also really love the size because it will be perfect for my long hair.
And I also want to point out the fact that I love receiving essential products such as this in my subscription boxes. It's something I use on a daily basis so it is much appreciated.
Natural Bath Salts from Cedar and Sunset
These bath soaks are a perfectly packaged way to enjoy a relaxing evening bath ritual. Take a moment to relax your stress away with a long soak in the tub with this delightful bath soak. Check 'em out @cedarandsunset.
This pretty little vial of bath salts smells too good to use. The scent is "Sugar Cookie" and it is a mixture of sweet orange and vanilla.
Zero-Waste Toilet Bowl Tabs from Earthlove
We like to include several beautiful items in your box for you to enjoy but we're also very practical. But practical can be beautiful when it helps us avoid plastic and is non-toxic – better for us, our families and the planet too. We may be the first subscription box to include toilet cleaning tabs but we wanted to introduce you to Earth Love and their incredible line up of zero-waste home cleaning products. To date, they have helped eliminate 19,312 single use containers from landfill and that number keeps growing.
I have to be honest, I absolutely love that they included these toiler tabs in the Spring box. It's such a unique product for a subscription box and one that I very much appreciate receiving. I love the way these tabs works, and if you really want, you could get a cut little glass jar to display them in on the back of your toilet.
Two Natural Loofah Pot Scrubbers from Let's Go Eco
These loofah kitchen scrubbies are a sustainable alternative to plastic pot scrubbers! We're pretty excited about loofah. Loofah is a vegetable that grows in warmer climates and looks a bit like a big cucumber. They're harvested, dried, peeled and the deseeded. It's this inner fibrous core that becomes a natural and effective exfoliator.
I feel like Let's Go Eco took a peek inside my home when curating the Spring box because here again we have a product I was in need of. My current pot scrubbers are a couple years old and definitely need to be replaced. I like that they sent us two, and once again this is a product I will use on a regular basis.
Let's Go Eco Review Spring 2021 – Final Thoughts
The Spring Let's Go Eco has a different vibe than the Winter box but it is just as good. The Winter box include all the cute and cozy things and the Spring box includes a selection of eco-friendly essentials. For example, I will use the brush, face rounds, pot scrubbers, shampoo & conditioner and soap each and every day.
I absolutely love all the items in the Spring box and truly enjoyed unboxing it. Let's Go Eco is currently one of my favorite boxes to receive.
-AYOB Sarah