Lit Love Book Box Review Halloween 2022
Lit Love Book Box is a monthly book subscription box for people who love to read! They are the first box in Canada that lets YOU choose the book. Every month they offer a variety of genres and a surprise option too. Along with your novel, you will receive self-care, home decor and snacks for an immersive reading experience. They kindly sent us this box for review.
Every so often Lit Love Book Box releases limited edition boxes which are separate from their monthly subscription and today I get to review one of those boxes…..the Halloween 2022 Limited Edition Box. And, spoiler alert, I LOVE it!
Subscription Details
Lit Love Book Box subscribers will receive a newly released fiction novel vetted by bibliophiles with great taste and an eye for the extraordinary, carefully curated self-care and home decor items to enhance your reading experience and gourmet snacks to munch on during those long reading sessions.
You can purchase a single box for $85 or sign up for a monthly subscription for $80 per month.
Here's a closer look at the Halloween 2022 Lit Love Book Box…
Product Card: Our product card doubles as a book mark, which is a feature I love. I totally forgot to take a photo of the front. It has this really great skull and bone pattern on it.
Book: Spells for Forgetting
"A deeply atmospheric story about ancestral magic, an unsolved murder, and a second chance at true love.
Emery Blackwood's life changed forever the night her best friend was found dead and the love of her life, August Salt, was accused of murdering her. Years later, she is doing what her teenage self swore she never would: living a quiet existence on the misty, remote shores of Saoirse Island and running the family's business, Blackwood's Tea Shoppe Herbal Tonics & Tea Leaf Readings.
But when the island, rooted in folklore and magic, begins to show signs of strange happenings, Emery knows that something is coming. The morning she wakes to find that every single tree on Saoirse has turned color in a single night, August returns for the first time in fourteen years and unearths the past that the town has tried desperately to forget.
August knows he is not welcome on Saiorse, not after the night everything changed. As a fire raged on at the Salt family orchard, Lily Morgan was found dead in the dark woods, shaking the bedrock of their tight-knit community and branding August a murderer. When he returns to bury his mother's ashes, he must confront the people who turned their backs on him and face the one wound from his past that has never healed—Emery.
The town has more than one reason to want August gone, and the emergence of deep betrayals and hidden promises spanning generations threaten to reveal the truth behind Lily's mysterious death once and for all."
Beer Can Glass: We are starting off with my favourite item in the box. I love the style of these Beer Can Glasses and was actually wanting a Halloween one so this arrived at the perfect time.
Halloween Socks: No holiday themed box would be complete without holiday themed socks….I love these!
Freddy Bath Bomb: This Freddy Bath Bomb ended up being WAY more fun that I thought it would be. If you follow me on Instagram you might have seen the story I posted. It was SO creepy and SO perfect!
Spider Web Tablecloth: I am so excited about this tablecloth because my toddler is going to love it. I will use it for family night this year and next year I really want to host a Halloween party for my little guy and his friends so I will probably end up using it every year.
Pumpkin Spice Moon Pie: I may have squealed when I saw these in the box. I love pumpkin spice flavoured anything and LOVE trying new holiday products. To be totally honest I didn't love these as much as I hoped but it was still really fun to do a taste test.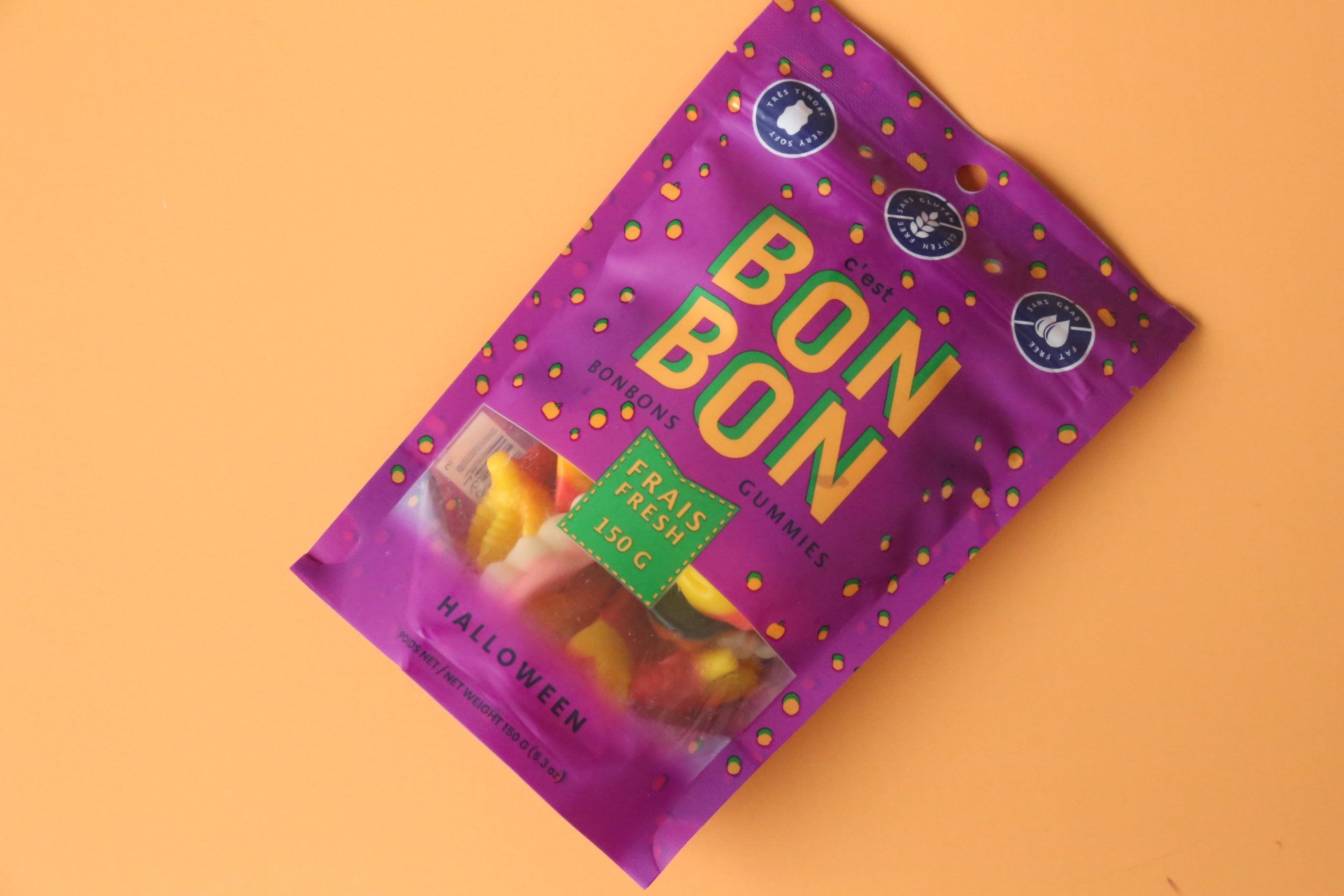 Halloween Gummies: These Halloween themed gummies will be the perfect addition to my Halloween charcuterie board. So fun!
Dracula Cookies: I am a sucker for great packaging and this cookie box is so fun. I kind of just want to put it on display.
Graveyard Smash Chocolate Bar: And lastly we have this super fun graveyard chocolate bar which I plan of saving for our Halloween family night. I can put out our new tablecloth, the gummies, the chocolate bar…..some fun drinks. Steven will love it!
Lit Love Book Box Review Halloween 2022 – Final Thoughts
The other day my friend asked me what fun subscription boxes I have received lately and the Halloween Lit Love Book Box was the first one that came to mind. Limited Edition boxes are my FAVORITE to receive, especially Halloween and Christmas boxes. I honestly look forward to them all year and the Halloween Lit Love Book Box did not disappoint. I think they did a great job, I am excited about everything we received.
-AYOB Sarah