Love Goodly Review April/May 2022
Love Goodly is a bi-monthly subscription box delivering vegan, nontoxic, and cruelty-free beauty, skincare, and lifestyle. They kindly sent us this box for review.
It has been a very long time since I last shared a Love Goodly box with you so today feels like a special treat. I have always admired this box. I appreciate that they focus on vegan, nontoxic, and cruelty-free products.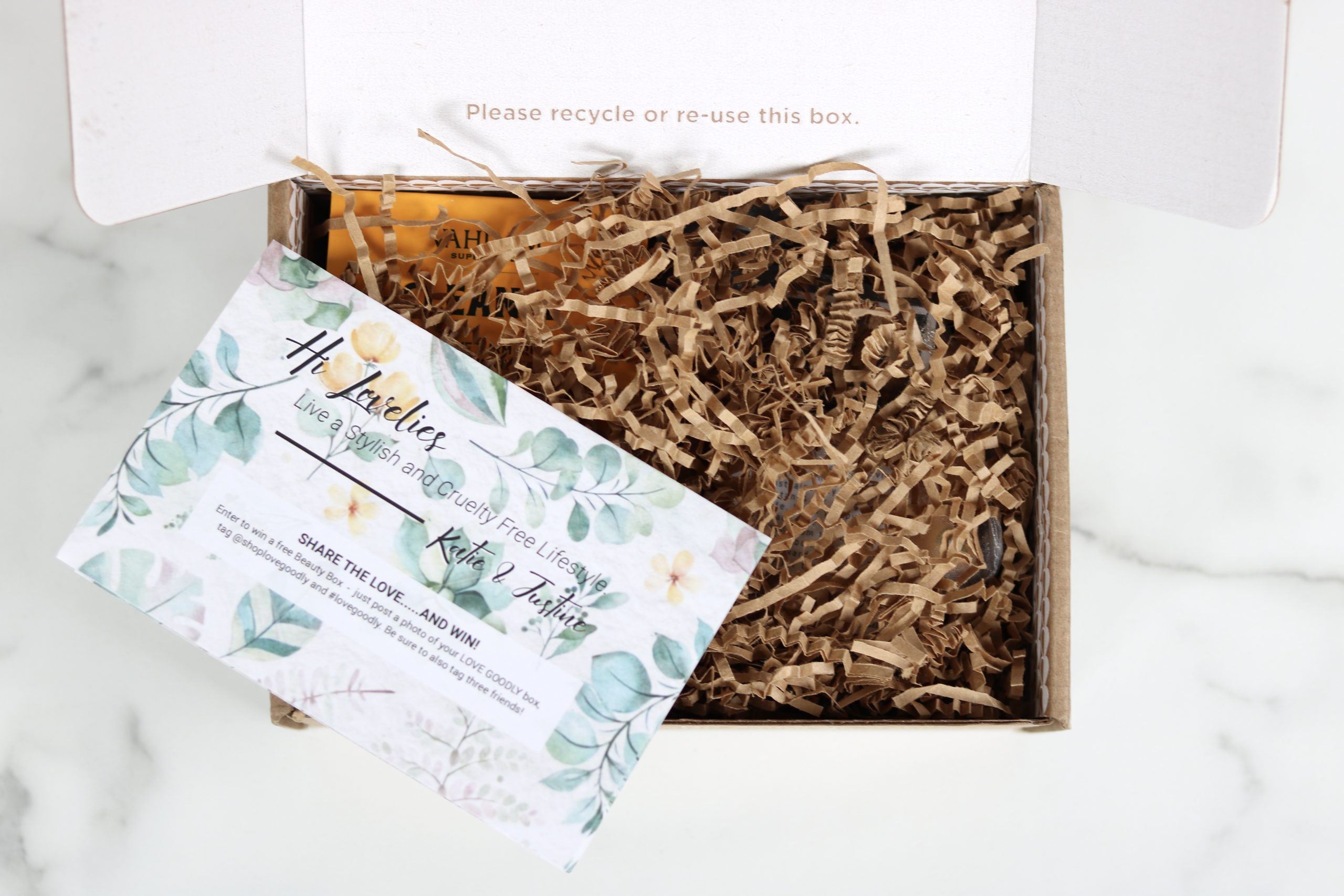 Subscription Details
Each Love Goodly box has 4-5 mostly or all full-sized products with a possibility of 1 deluxe/travel-sized product — any sample size will be an extra bonus for you!!
The box primarily focuses on a mix of beauty and skincare products, but some boxes may contain a lifestyle mix of items such as a healthy snack or sweet treat, eco style accessories, jewelry, wellness items, etc. There is also a chance a box will focus on more skincare versus beauty and vice versa, or even shine the spotlight on a product variety from one amazing vegan, nontoxic, and cruelty free brand.
Here's a closer look at the April/May Love Goodly….
"Our April/May VIP Box features a vegan lifestyle mix of brands actively committed to eco-friendly business practices. We're so honored to have them inside this year's #EarthMonth box."
Osea Essential Corrective Complex: This roll-on is an active blend of essential oils, it will target blemishes by removing surface impurities. You can use it all over your face or as a spot treatment. The latter of the two definitely appeals to me. A great little product to have on hand. ⁠
Gogh Jewelry Design Arrow Necklace: Here we have a super cute necklace from a brand I am very familiar with and have come to love. The arrow represents moving forward and ultimately achieving your goals.

⁠Vahdam India Turmeric Cleanse Instant Mix Superfood Elixir: This superfood elixir will cleanse and heal your body. It includes things like turmeric, ginger, mint and black pepper. They recommend adding it to your favourite plant-based milk and enjoy hot or iced.
⁠
Balade en Provence Solid Shave Bar: Ohhh…..this is fun! A zero waste shave bar that is enriched with coconut oil, grapeseed and shea butter. It will moisturize and protect your skin. I am LOVING this!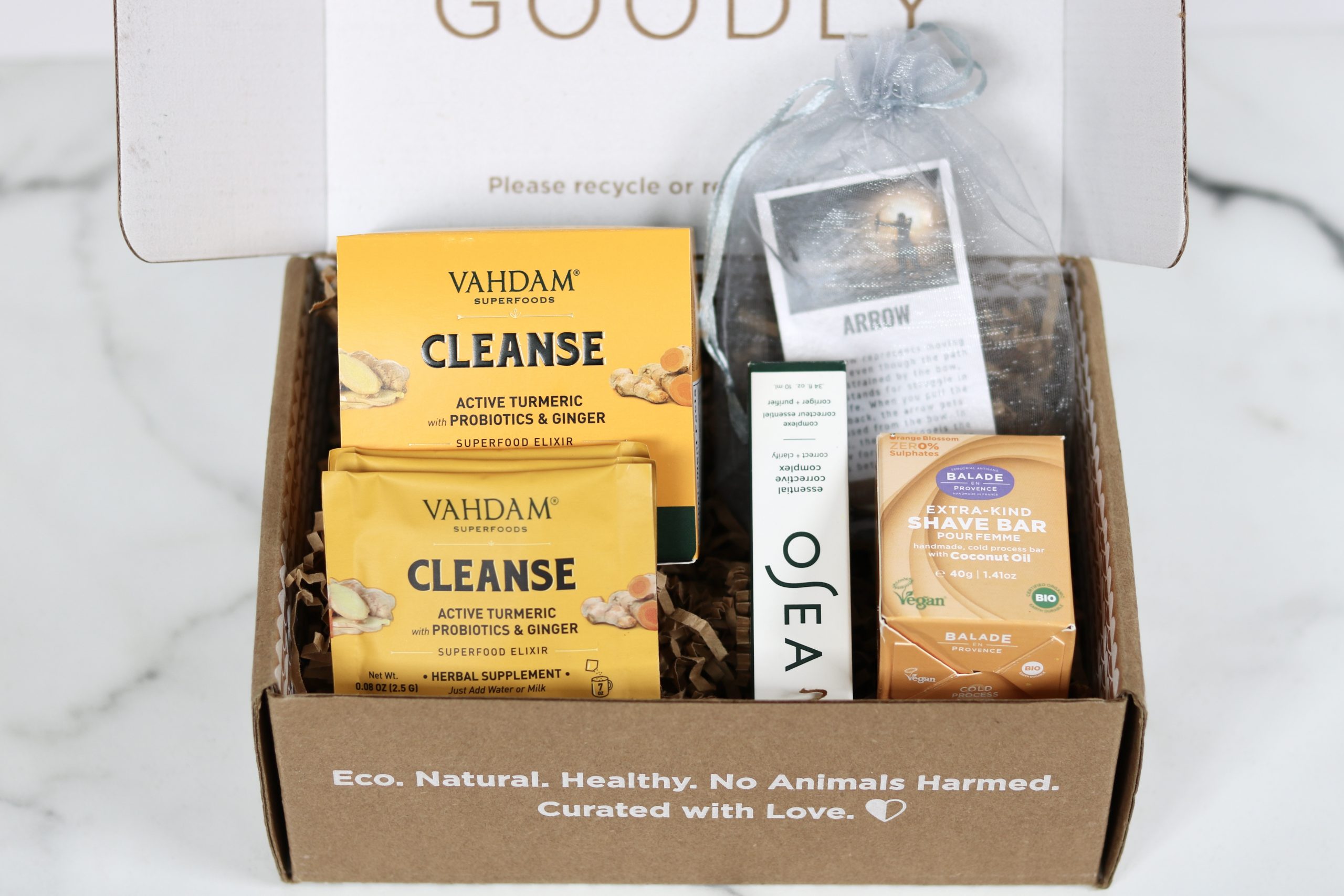 Love Goodly Review April/May 2022 – Final Thoughts
The total retail value of the April/May Love Goodly Box is $84 USD. Great value and a lovely selection of products. I like that we received skincare, bath & body, jewelry and health products all in one box. I LOVE the meaning behind the necklace, I am excited to use the shave bar, and the roll-on is a great item to have on hand. Overall, I think they did a wonderful job!
-AYOB Sarah