Love Goodly Review August/September 2022
Love Goodly is a bi-monthly subscription box delivering vegan, nontoxic, and cruelty-free beauty, skincare, and lifestyle. They kindly sent us this box for review.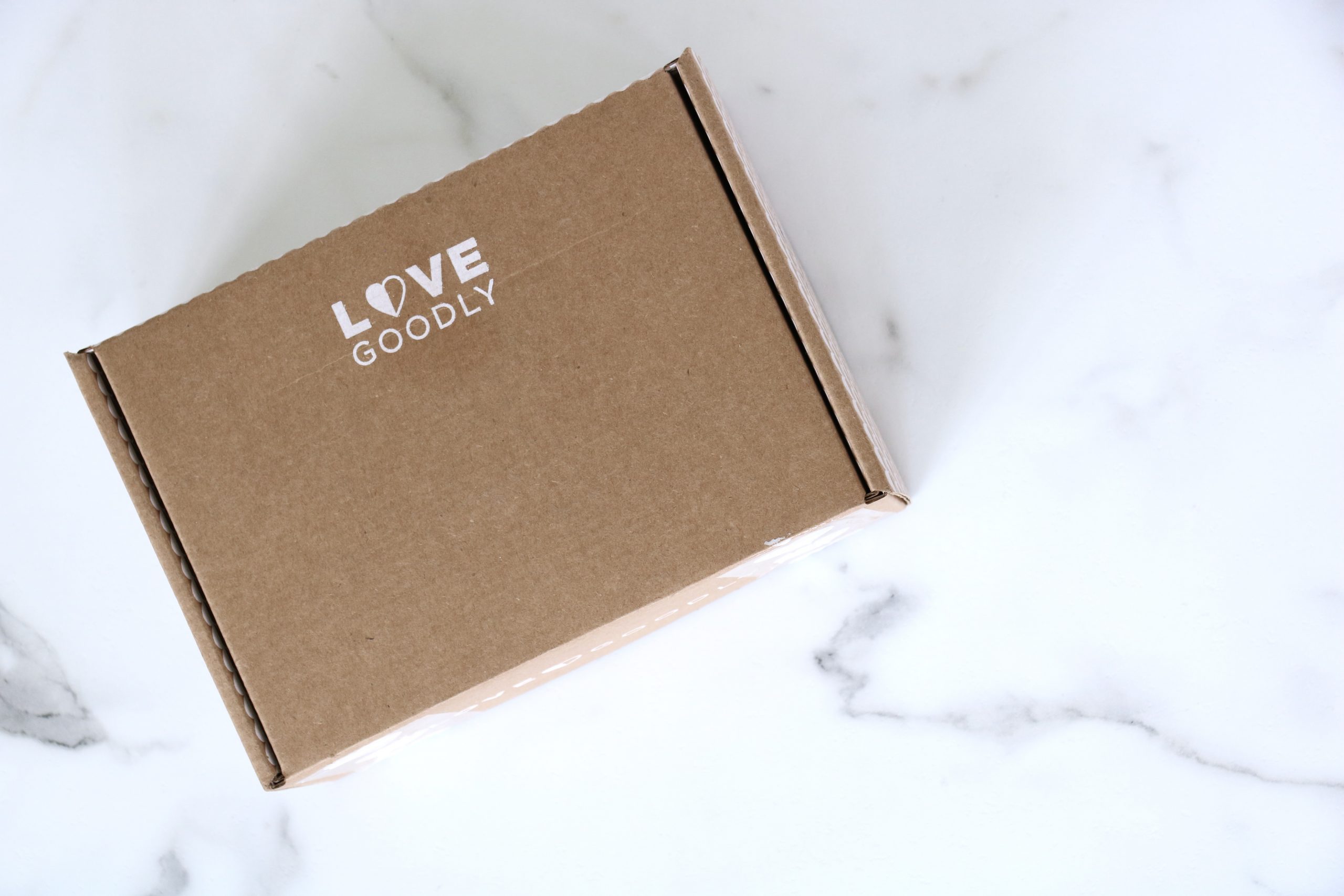 Love Goodly is such a beautiful little subscription. I have really come to appreciate it for the simple fact that they focus on clean beauty and skincare products. I find that the older I get the more I appreciate a simple skincare/beauty routine and clean products. Therefore Love Goodly is a box I really look forward to receiving.
Subscription Details
Each Love Goodly box has 4-5 mostly or all full-sized products with a possibility of 1 deluxe/travel-sized product — any sample size will be an extra bonus for you!!
The box primarily focuses on a mix of beauty and skincare products, but some boxes may contain a lifestyle mix of items such as a healthy snack or sweet treat, eco style accessories, jewelry, wellness items, etc. There is also a chance a box will focus on more skincare versus beauty and vice versa, or even shine the spotlight on a product variety from one amazing vegan, nontoxic, and cruelty free brand.
Here's a closer look at the August/September Love Goodly….
Three Ships Hydrate Almond Oil Serum, $28.00 value⁠
This serum is rich in Omega-3s, essential fatty acids that assist in maintaining the skin's lipid layer and retaining moisture. The added blend of pumpkin oil and vitamin E deeply hydrate and nourish even the driest skin.
Directions: Apply 2-5 drops to clean skin, morning and night. Should be applied after cleansing and after creams.
True Moringa Shea & Moringa Balm, $24.00 value⁠
Hello healthy glow! Our luxurious blend of wildcrafted shea and moringa oil leave skin nourished and glowing from the inside out.
Apply a pea sized amount (a little goes a long way!) daily or as needed in a smooth circular motion to lock in moisture, deliver intense hydration to dry skin. Nourish scarred skin and stretch marks.
sofreshskin.co Calm or Refresh Face Mist, $9.00 value (your pick!)⁠
Lavender helps with the appearance of redness while hydrating your skin and creating the appearance of a balanced complexion.
This spa-inspired lavender scent will take you and your skin to the ultimate relaxation.
Instantly soothes and calms skin.
Safe for any age.
Tea Drops Hibiscus Glow + Unsweetened Green Tea Matcha Drops, $6.00 value
Hibiscus: Give some love to the skin you're in, and add some Glow to your day! Hibiscus Glow Tea Drops are an aromatic, organic, fruity blended herbal tea that tastes as great as it sounds. Naturally caffeine and sugar-free it's the perfect cup for your own timeout – anytime of day! Packed with some serious skin loving ingredients, sip and glow with this unsweetened blend of hydrating goodness!
Green Tea: Crazy high in antioxidants, our full bodied Matcha Green Tea will kick-start your day! From it's bright color, to the fresh smell of the tea leaves, to it's deep flavor and unique after taste, this Tea is a full sensory experience; it's much more than just a cup of tea. Delicately smooth and bold, this unique tea will power you through your afternoon with calm alertness. This is one earthy and gently sweet Matcha experience.
Love Goodly Review August/September 2022 – Final Thoughts
The August/September Love Goodly is a wonderful mixture of products for face and body, with the addition of a beverage sample from Tea Drops. Three Ships is a brand I have really come to love so I am excited to try a new product from them. To date I have only tried their lips products. I also like that we received a hand and body balm because my skin tends to dry out a little as the weather cools down. I love the simplicity of Love Goodly and appreciate the quality brands we receive.
-AYOB Sarah