Moms + Babes Box Review Fall 2019
Moms + Babes Box is a subscription box for MOMS + their babes founded by Jana Kramer and Sarah Boyd. With 3 boxes to choose from, each season subscribers will receive high-quality, premium products for both moms and their kiddos. They kindly sent us this box for review.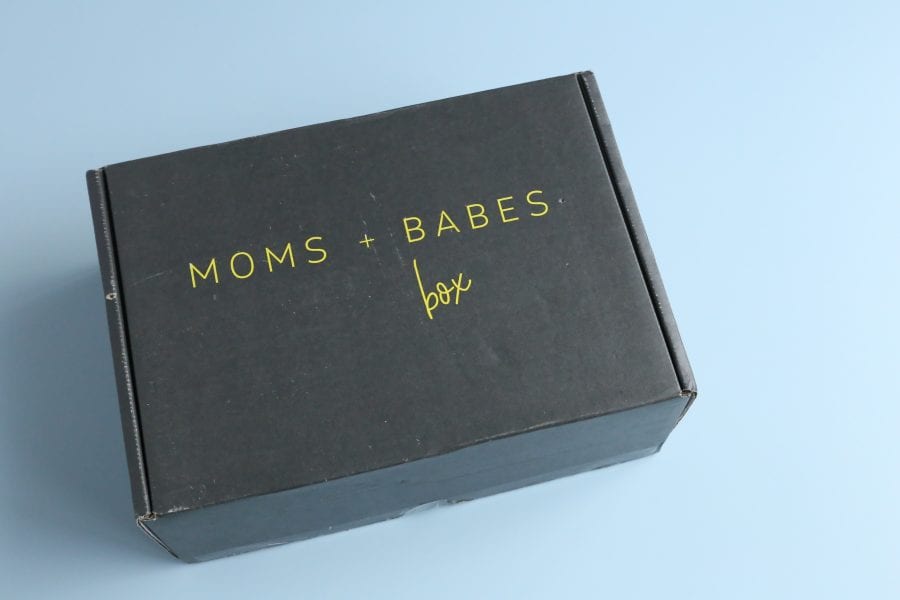 Oh my goodness…..it is an exciting day here at the AYOB office! I officially get to review my very first Mom Subscription Box from a Mom's point of view. When my Moms + Babes Box arrived the other day I can't even tell you how excited I was. I have reviewed mom and pregnancy subscription boxes in the past but it's a whole new experience now that I have a tiny human growing in my belly.
Subscription Details
Moms + Babes Box is a curated collection of at least six full-size, premium products delivered straight to you and your babe 4x per year. There are 3 boxes to choose from.
If you select the toddler or infant specific box, you and your babe will get full size products each to open together and enjoy.
If you select the MOM box then you will receive a full box of products filled with items they hand pick for you.
Four times a year, you will be sent a new box! Each box is limited edition and contains $150+ in retail value. Boxes are shipped in March, June, September, and December.
Here's a closer look at the items I received in the Fall 2019 Infant Moms + Babes Box…..
White House Foods Applesauce Pouch
We only want the healthiest of foods to put into our babe's bellies and this is about as pure as it gets. Plus the kiddos can't get enough.
Food and diet are a huge topic of discussion around the Colussi household. With me being vegan, and my husband being the farthest thing from a vegan, we are constantly asked how we are going to feed our child. I still have a little while before this applesauce pouch would have come in handy but I certainly appreciate the Mom + Babes Box crew including such a healthy snack for little ones.
Miamily Binkster
This keeps your babe's pacifier nice and clean the few moments it's NOT in their mouth, plus looks chic for an outing!
I'm slowly putting together my shopping list for Baby AYOB and this is an item I never would have thought to purchase. I maybe would have liked to see something with neutral colors (we aren't sure if baby is a boy or girl) but other than that it's the perfect product for a baby box.
Jackson Reece Baby Wipes
We go through so many wipes in a day and love this brand because they're biodegradable and unscented for babes with sensitive skin.
I went for lunch with my friend today (who also happens to be a mom) and she was talking about the importance of baby wipes and how much I am going to love them and use them once baby gets here. Bring on the baby wipes Moms + Babes Box! Include them in every box if you can!
Baby Banana Infant Toothbrush
Make tooth brushing time more exciting with these fun new brush designs! It's 100% silicone and also massages babes gums and teeth and you can throw it into the dishwasher to clean.
Again I maybe would have liked to see a gender neutral design but other than that I'm loving this baby toothbrush. I won't be able to use it right away but it will be saved in one of my baby boxes until little one is a bit older.
Hashtag Kids Blanket
With the amount of spit ups, diaper blasts and messes your infant makes, you can never have enough blankets.
I was told by another mom friend that I will want to have quite a few baby blankets on hand. I would love to have a little stash of them when babe gets here so this item is absolutely perfect!
Angie + Ash Teething Necklace
We love a dual functioning item! This gorgeous necklaces is MEANT for your babe to chew on when they're teething. Love!
Such a useful item and so cute! I will stash this in a box with the baby toothbrush and be prepared for the teething phase.
Florastor Probiotic
Kick start your babes digestion with these probiotics (love that they're flavourless so they can't even tell they're taking it)!
This is something I never would have thought to purchase. My Stepmom use to tell me on a regular basis how important a good probiotic is (she was a pharmacist) so it only makes sense that I consider this type of supplement for baby (in addition to myself).
Limelife by Alcone One Drop Wonder
This premium product retails for $86! It's jam packed with antioxidants to help with anti aging and the oil helps with dehydrated skin leaving you with a gorgeous glow.
Now we are getting to the good stuff! Don't get me wrong, I absolutely LOVE the baby items, but I'm just as excited for the mommy items and this one is a wonderful product to get us started. It has amazing value and it's the kind of product I use on a daily basis. I swear by face oil and LOVE testing out new brands.
Keller Works Chillax
Get a moment of zen with this aromatherapy roll on oil. Put it in your palms and take 3 deep breaths and get you chillaxed before the next meltdown.
I'm already preparing myself for life to change. It will, without a doubt, become for hectic, stressful and chaotic. Therefore, it was a genius idea for the Moms + Babes Box team to include a relaxing aromatherapy roll-on. I'll keep this one handy.
Diabolo Sparkling French Lemonade
We like to spike ours after a long day with the kids, but it's also super refreshing (and only 30 calories) for everyday!
Lol, I wish I could spike my lemonade but I still have a number of months before I can indulge in that sort of treat. For now I will enjoy this drink on its own.
Kopari Deodorant
This organic coconut deodorant smells like vacation! No aluminum, baking soda, paragons, phthalates or silicone. YES!
I was already pretty concerned with making good choices when it comes to skincare, but now that I have baby in my belly I'm even more aware of what I use on my skin. Deodorant is one of those products I haven't yet found a good natural version of so I'm always happy to test out a new one.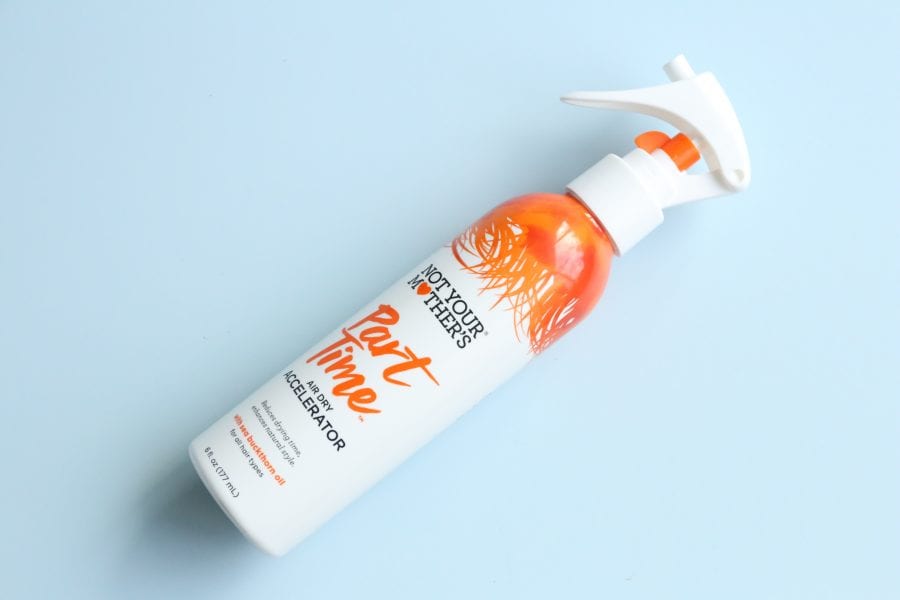 Not Your Mother's Air Dry Accelerator
Us mommas will do anything to save a minute, right? Well this amazing product cuts down on your hair air dry time, we will take it!
I'm very intrigued by this next product. I don't like drying my hair, mostly because it takes me so long. If this accelerator can speed up the drying time I am ALL for it.
Limelife by Alcone Eye Arise
Use this around your eyes before moisturizing to reduce puffiness, fine lines and wrinkles. This retails for $84 and worth every drop!
Sadly this item was missing from my box, which is too bad because it has amazing value and it's definitely a product I would have used.
Tweezer
Eyebrows are the frame of the face, so keep those bad boys tamed with these tweezers.
Last but not least we have pretty pair of tweezers (always useful) that double as an extractor. I don't know about you, but I have been dying to try one of these extractor type tools. It will help clear clogged pours without scarring delicate skin.
Moms + Babes Box Review Fall 2019 – Final Thoughts
Moms + Babes Box was a winner in our first annual US Subscription Box Awards and now I see why. This is an absolutely wonderful box for moms. At only $59 per season the value is pretty darn amazing. The Limelife by Alcone One Drop Wonder alone covers the cost of the box, how crazy is that! I also love that they have 3 boxes to choose from. For now I can enjoy the Infant Box, when babe gets older I can switch to the Toddler box and after that I can switch to the Mom box. The only thing I would maybe like to see is a boy/girl option for the infant and toddler boxes, but other than that I am in love with this subscription.
-AYOB
Explore.
Save.
Enjoy!
Sign up for a free account on A Year of Boxes to receive exclusive offers, be added to our monthly mailing list, and much more! We are always adding features to improve the experience for our users, from their valuable feedback!
Join Today!