Moms + Babes Box Review Fall 2020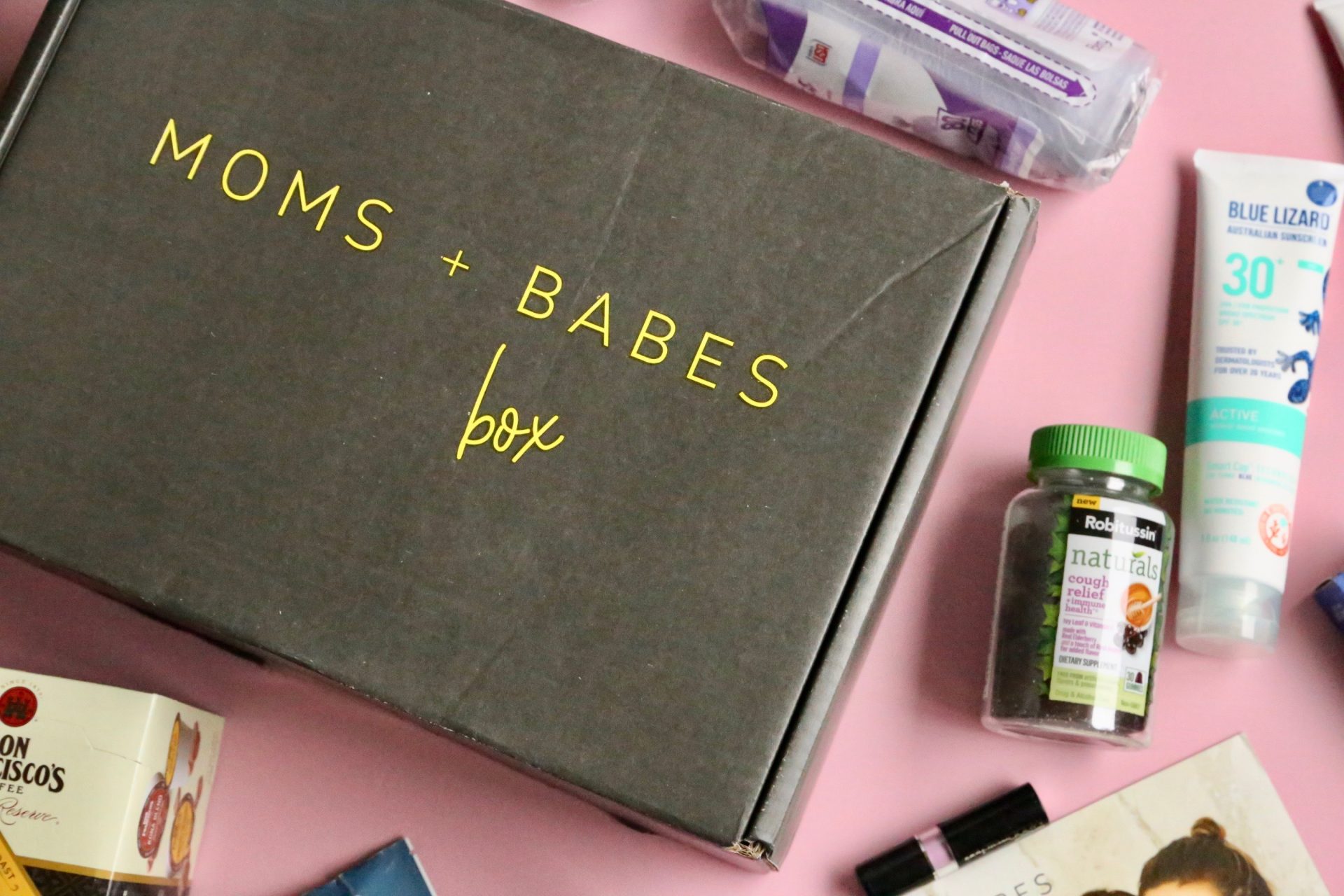 Moms + Babes Box is a subscription-based service that delivers high-quality, premium products for both moms and their kiddos four times a year. Each box is limited edition and contains $150+ in retail value! It is like the ultimate mommy fist-bump—a collection of awesome, "how'd-I-ever-live-without-it" products that are handpicked and delivered straight to your door. They kindly sent us this box for review.
Moms + Babes Box is a lovely subscription for yourself and/or a mommy friend. It has a mixture of products for Mom and Babe and the box is always packed full. The last couple boxes we reviewed were more focused on skincare, but the Fall box appears to have a variety of items – skincare, supplements, jewelry and more!
Subscription Details
Moms + Babes Box is a curated collection of at least six full-size, premium products delivered straight to you and your babe 4x per year.
Four times a year, you will be sent a new box! Each box is limited edition and contains $150+ in retail value.
Boxes are shipped in March, June, September, and December.
Here's a closer look at the items we received in the Fall 2020 Moms + Babes Box…..
Drink Iconic Protein Shakes
The struggle is real trying to get our kiddos to eat veggies. We are so happy we found Iconic because the kids ask for it by name and love it so much. Shhh don't tell them it's healthy.
This kid-friendly protein drink has a serving of veggies which is pretty darn great. It also has 8 grams of protein and 0 grams of sugar.
Beb Organic Vital Beginnings Gift Set
This is the sweetest starter kit for babe complete with all the new mom essentials such as lotion, oil, diaper balm and a gift card. 
Unfortunately this item was missing from our box but we will reach out to the Moms + Babes Box team and they will surely send it to us separately.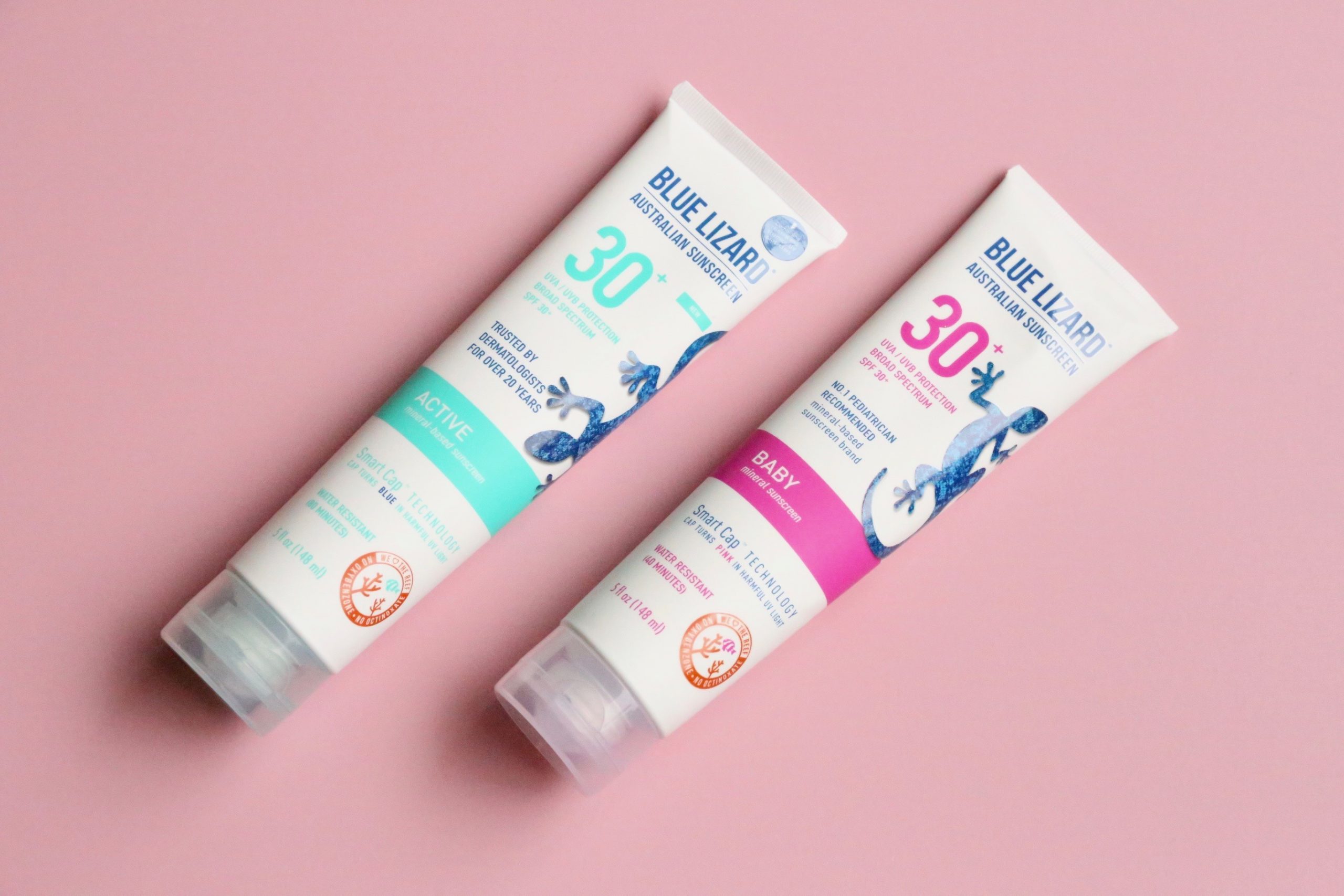 Blue Lizard Baby & Active Sunscreen
Here we have 2 full-size sunscreens – one for us and one for babe. The baby version is formulated for the most precious baby skin while the Active formula will be perfect for us moms to protect our aging skin from the sun.
Paw Patrol Watch
Chase is on the case! Our littles love wearing accessories and adding Paw Patrol to anything makes it that much better.
What a fun accessory for your little! And if your babe is too young for it at the moment just stash it away and surprise them with it when they are ready.
Robitussin Cough Relief Gummies
Here we have two full-size cough relief gummies – one for us and one for babe. And how perfect for a Fall box?! We are heading in to cold and flu season so these will be great to have in the cupboard.
Aid Through Trade Roll-On Bracelet
These beautiful bracelets, ethically-crafted by fairly-paid Nepalese women artisans, roll on super easy for Mamas on the go.
We appreciate both the gorgeous style and simplicity of this bracelet. The ease of use is perfect for all us Mamas. Quick to throw on and no need to worry about pesky little clasps.
Moodcatcher Lipstick
No more hiding your mood with this lipstick. Similar to the old school mood ring, they change with your mood.
How fun is this lipstick?!  We had no clue there was such a thing. It will be fun to wear and even more fun to see what color your lips end up being on any given day.
Color Scents Scented Trash Bags
We never thought trash could smell so good! With this 4-galon lavender scented bag, it's perfect for the kid's room.
These scented trash bags are a MUST-HAVE for any mom. Perfect when baby is still in diapers, keep a few stashed in your diaper bag, and also perfect for older babes. Use in trash cans, the car, play rooms and more!
Holistic Sleep & Beauty 3 Pack
Here we have two packages of Holistic stir sticks – one for sleep and one for beauty. Simply add to a glass of water, or maybe another beverage? The beauty sticks include a dose of collagen which promotes healthy hair, skin and nails. The sleep sticks include chamomile and melatonin and will help you wake up feeling refreshed.
Don Francisco's Coffee Pods
Waking up to this delicious caramel roast coffee will make any momma's morning a good one.
Is it just us or is this the best, and most important item to include in a Mom Subscription Box?! We personally think that coffee pods should be included every season!
Ziri Skincare Argan Oil
We use Ziri Skincare's argan oil on our skin (the best nighttime moisturizer), our hair (helps with hair growth, breakage, and frizz) or for eczema-prone skin.
Does your skin need a little boost after all those late nights and early mornings? Facial oil is a must! And we love that this one can also be used on hair and nails!
Zand Naturals Elderberry Chews
Take these at the first sign of sickness to boost your immune system. Momma's hardly get any sick days.
Getting sick while looking after your little ones just isn't an option so these Elderberry Chews are an essential as we head in to the Fall/Winter seasons.
Kocostar Lip Mask
Kiss dry, chapped lips goodbye!
Every Mama needs to take time for herself and what better way to do that then with a spa night. Run a bath, pour a glass of wine and relax with a book and your new lip mask.
Moms + Babes Box Review Fall 2020 – Final Thoughts
The Fall Moms + Babes Box is one of our favourites to date. It brought with it some seasonal essentials – cough relief gummies and elderberry chews. It also provided Mama subscribers with some must-have Mama products including coffee, a pampering product, easy to wear jewelry and scented trash bags. We always end up discovering great new products in our Moms + Babes Box and we are absolutely thrilled with the Fall curation.
-AYOB Sarah
Explore.
Save.
Enjoy!
Sign up for a free account on A Year of Boxes to receive exclusive offers, be added to our monthly mailing list, and much more! We are always adding features to improve the experience for our users, from their valuable feedback!
Join Today!