MorpheMe Brush Club Review February 2018
MorpheMe Brush Club is a monthly subscription for makeup brushes. Get your hands on quality brushes for an amazing price! Every month you'll get anywhere from 3-7 new MorpheMe brushes. Never the same brush twice. They kindly sent us this box for review.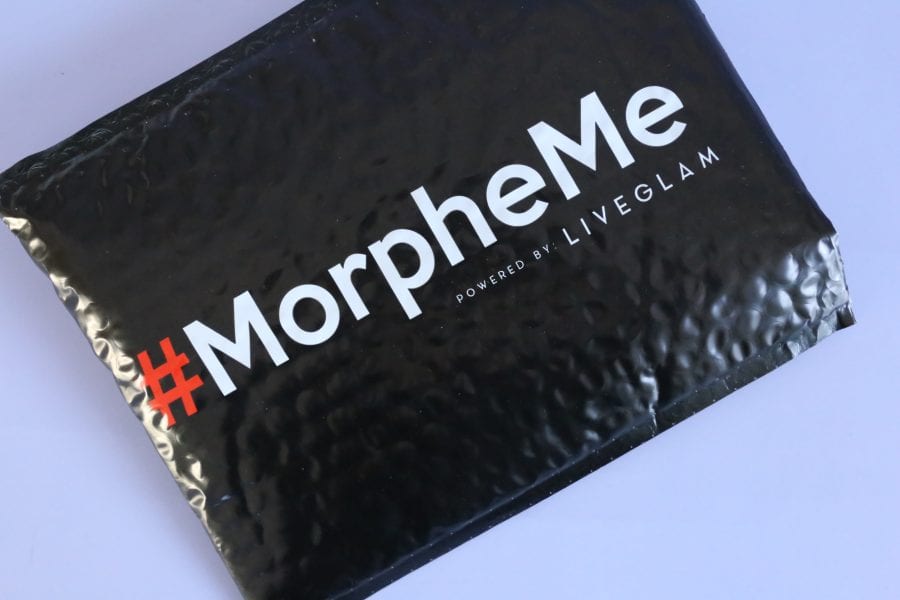 MorpheMe Brush Club is a subscription service I get really excited about. I realized just how valuable this subscription is a couple months back when I purchased some makeup brushes from a local salon. I got 2 brushes for the price of a 5-month subscription to MorpheMe. How crazy is that!! What would you rather have? Two brushes purchased from the salon, or a 5-month subscription to MorpheMe where you will receive 3-7 new brushes each month. It's a no-brainer if you ask me.
Subscription Details
MorpheMe is the world's first makeup brush club by LiveGlam! You will get $30 of new makeup brushes each month for only $19.99/month plus free shipping in the U.S. Every month you'll get anywhere from 3-7 new Morphe brushes. Never the same brush twice!
If you don't want your next of brushes, no worries, we've got you covered! You can trade your brushes for some awesome alternatives including other brushes, lippies, palettes and much more. Or, you can skip a month/payment entirely (you'll hang on to your reward points you've been banking you just won't collect new ones that month). By skipping your membership will automatically continue the next month. The last option would be to cancel. You do lose all your reward points if you cancel so make sure to cash them in before deciding to do so! You also score 100 reward points each month you're an active member. You can use those points to redeem makeup, brushes and other awesome prizes!
February Details
Roses are red, violets are blue, these new MorpheMe brushes will make your Valentine's Day wishes come true. Whether you're Netflix & chillin' or having a romantic dinner, these 3 brushes will give you the kind of feelings people write novels about!
Introducing February's #LiveGlam MorpheMe Brushes:
E23 – Deluxe Blender: Start off your Valentine's Day glam with the Deluxe Blender. This dense, domed brush will give you warm and fuzzy feelings as you blend shadows on your crease for a flirty look! Use it to apply a strong crease color or buff away harsh lines.
They had me at "buff away harsh lines". I just can't get use to applying eyeshadow, no matter how hard I try, and I always end up with weird lines in places I don't want lines. Therefore, a blending brush has become my best friend. I still have a lot of work to do before I perfect my smokey eye, but this kind of shadow brush definitely helps the process.
E61 – Pointed Highlight: For a romantic glow, use the Pointed Highlight to enhance your cheeks, nose, and cupid's bow. Grab your favorite highlight and gently sweep it where the light hits your face. It grabs the perfect amount of product and blends it flawlessly with the rest of your makeup! This slender, tapered brush will give you a mesmerizing finish for a candlelit dinner with bae.
Normally I wouldn't get too excited about a pointed highlight brush but I recently started experimenting with highlighter and I actually really love the way it looks. Until now I have only tried applying it to my brow bone and the inner corner of my eye, but I feel like this brush will entice me to test out a little highlighter on my nose and cupid's bow.
E34 – Tapered Blush: Add a rosy flush to your cheeks, contour, and powder your face using this Tapered Blush brush. This dense brush has a full domed head perfect for buffing powdered products into your skin with precise application. These soft bristles will have you so smitten you'll think you were shot by Cupid's golden arrow!
Yes!! This is what I was hoping to see in the February box. I haven't found blush brush peace as of yet. I've tested out a few but just haven't found one that I love. Blush is the one makeup item I wear everyday, without fail, so a good blush brush is a must for me. Right now I am using a brush that is bigger than this one and I find it a little too big and a little too messy. I like the size of this taper brush – not too big and not too small. I have high hopes for it.
MorpheMe Brush Club Review February 2018 – Final Thoughts
I'm really happy with this month's MorpheMe Brush Club selection. I'm very excited about the blush brush as it's exactly what I was hoping to see in this month's collection. I like that it can be used for not only blush, but contour and powder as well. This just means that it will appeal to a number of different subscribers who are perhaps looking for brushes other than blush brushes to add to their collection. In addition to that we received a great blending brush for shadow, which is a brush I am always in need of, as well as a highlighting brush. I feel like there's a good mixture of brushes I need and brushes I want…..brushes that will push me to test out a new technique. As I mentioned above, MorpheMe Brush Club provides amazing value, I haven't been disappointed yet.
XOXO