Nourish Beauty Box Review January 2022
Nourish Beauty Box is a monthly, cruelty-free, ingredient-conscious subscription box for beauty enthusiasts! They believe in making conscious choices, of being mindful of what's put in and on our bodies. Living well starts with loving yourself, and what better way to cultivate personal compassion than a consistent box of bliss filled with beautifully crafted, organic, cruelty-free products. They kindly sent us this box for review.
Each monthly Nourish Beauty Box contains 4-5 full size earth activated, ingredient-conscious beauty products that are 100% cruelty-free, gluten-free and vegan. Boxes have free shipping and are shipped so subscribers received around the 15th of the month. There are 3 subscription options:
Monthly: $29.95/month
3 Month: $86.95 prepaid, or $28.98/month
6 Month: $159.90 prepaid, or $26.65/month
January Box Details
"New Year, New You! Start this year with artisanal products mindfully made with exceptional ingredients. Our curation begins with a creamy vegan stain enriched with Shea & Kokum Butter, followed by a foolproof, easy to carry hand & body oil and a Hyaluronic Acid-focused serum to combat dry, chapped skins. Finally, we incorporate a glow-restoring mist made with Strawberry, Rose & Orange Blossom hydrosols that smells absolutely heavenly!."
This month's curation that kicks off a new year is full of fun and interesting products that sound like they'll take care of winter skin from all angles!
Here's a look at what was in this month's Nourish Beauty Box ($148 Total Value):
Nourish Naturals' Creamy Vegan Stain in "Sangria" ($22)
"A lip & cheek cream enriched with Shea & Kokum Butter as well as Marshmallow Root Extract for focused hydration as well as to provide blendable, buildable color."
This lip and cheek stain is such a lovely color. It's a bit rosy with a hint of a cool undertone. It looks like a great winter color to me to enhance the rosy cheeks the cold naturally brings.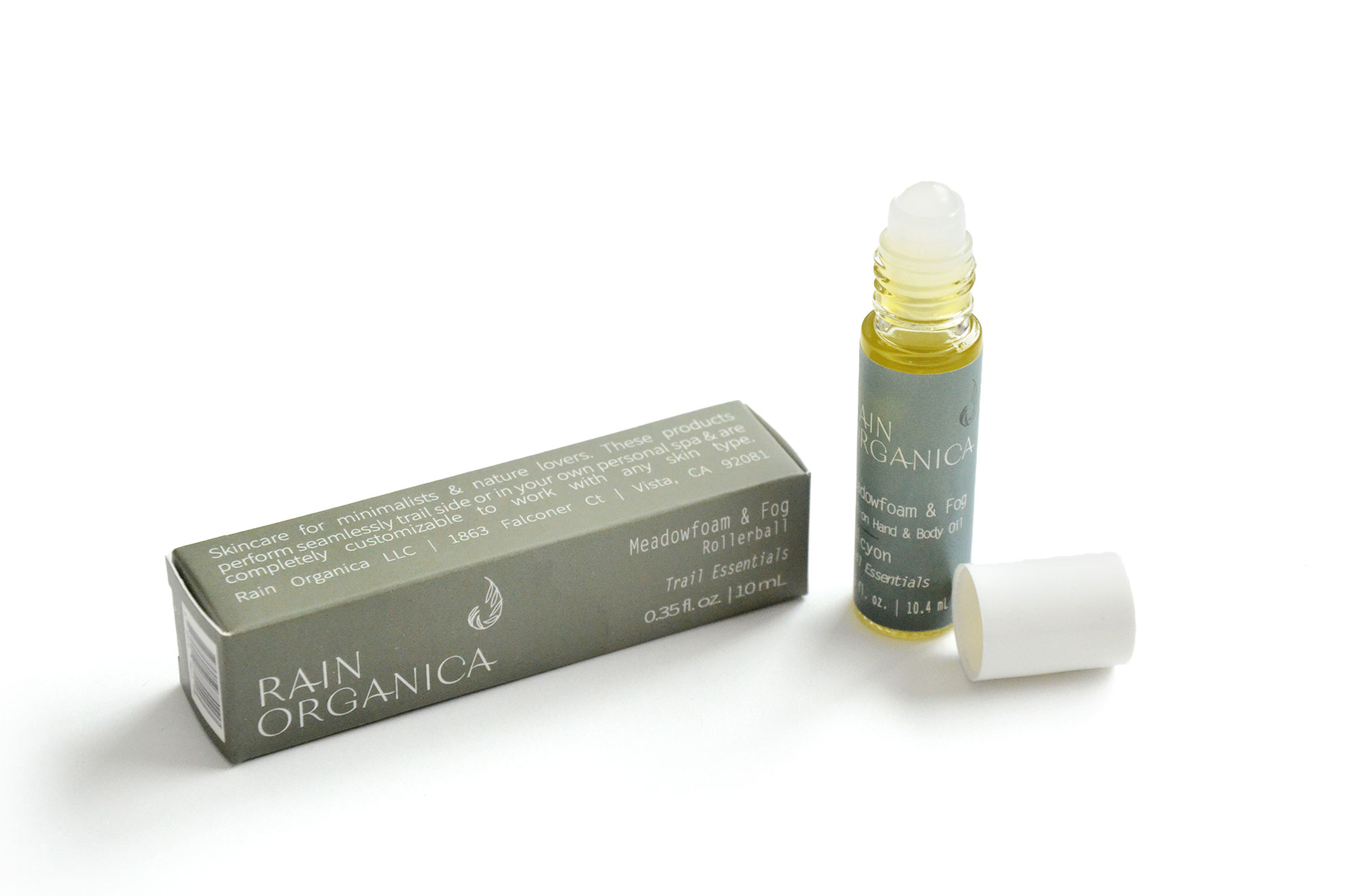 Rain Organica's Halcyon Roll-On Hand & Body Oil ($16)
"Consists of a nourishing base of Evening Primrose Oil, Chia Seed, Flax Seed, and Pumpkin Seed Oils plus Jojoba and Meadowfoam Seed Oils to replenish dry, cracked skin with a wealth of essential fatty acids.."
This is a unique and creative product type! It's a roller ball oil for hands and body that makes for super easy application. It smells nice, a bit herbal and floral, and is super convenient for taking along wherever you go. The ingredients sound like they'll moisturize skin nicely. I just applied it so I can't confirm how healing it is, but it feels nice on my skin so I'm hopeful!
Aimi Skin's REPAIR Chamomile Hyaluronic Acid Serum ($68)
"Made with Hyaluronic Acid, Niacinamide and Vitamin C, providing exceptional hydration to enhance your skin's glow, resulting in a visibly firmer complexion.."
The ingredients make this sound like a fantastic face serum. I've not heard of this brand before so I'm intrigued to look into it more. Winter is a great time to focus on keeping skin hydrated so using a serum like this with hyaluronic acid is a good place to start.
Seraphine Botanicals' Strawberry + Rose ($42)
"A glow-restoring, naturally aromatic mist made with Strawberry, Rose and Orange Blossom as well as an organic blend of 6 AHA Fruit Acids to encourage cell renewal."
This toner smells so good – kind of like a bright fruit salad! It really does smell like strawberries like the name suggests, which other than adding a nice color and smell, they also say strawberries promote cellular repair and rejuvenation for a clear and firm complexion. This almost feels more summery to me, but with it's promise of skin repair I can see why this is useful in the winter and, really, all year long.
Nourish Beauty Box Review January 2022 – Final Thoughts
The January Nourish Beauty Box was a fun one as usual and was a great way to kick off the new year. I like how each item helps tend to skin, even it it also serves other purposes as well. Any temperature drops make my skin get a little fussy so I'm happy to have more things to try out to get it feeling less parched. I know I'll get the most use out of the hand and body oil roller because that's where my winter skin issues usually show up the most, but the other products will be fun to try out too. I appreciate how it wasn't only face products included this time too as beauty needs extend beyond that, especially during the colder months!
The Botanic Gal – http://www.botanicgal.com