See New Skincare Review January/February 2022
See New Skincare box is a green beauty discovery service. This bi-monthly skincare subscription box is delivered to help you to discover cult favorites paired with new finds. They kindly sent us this box for review.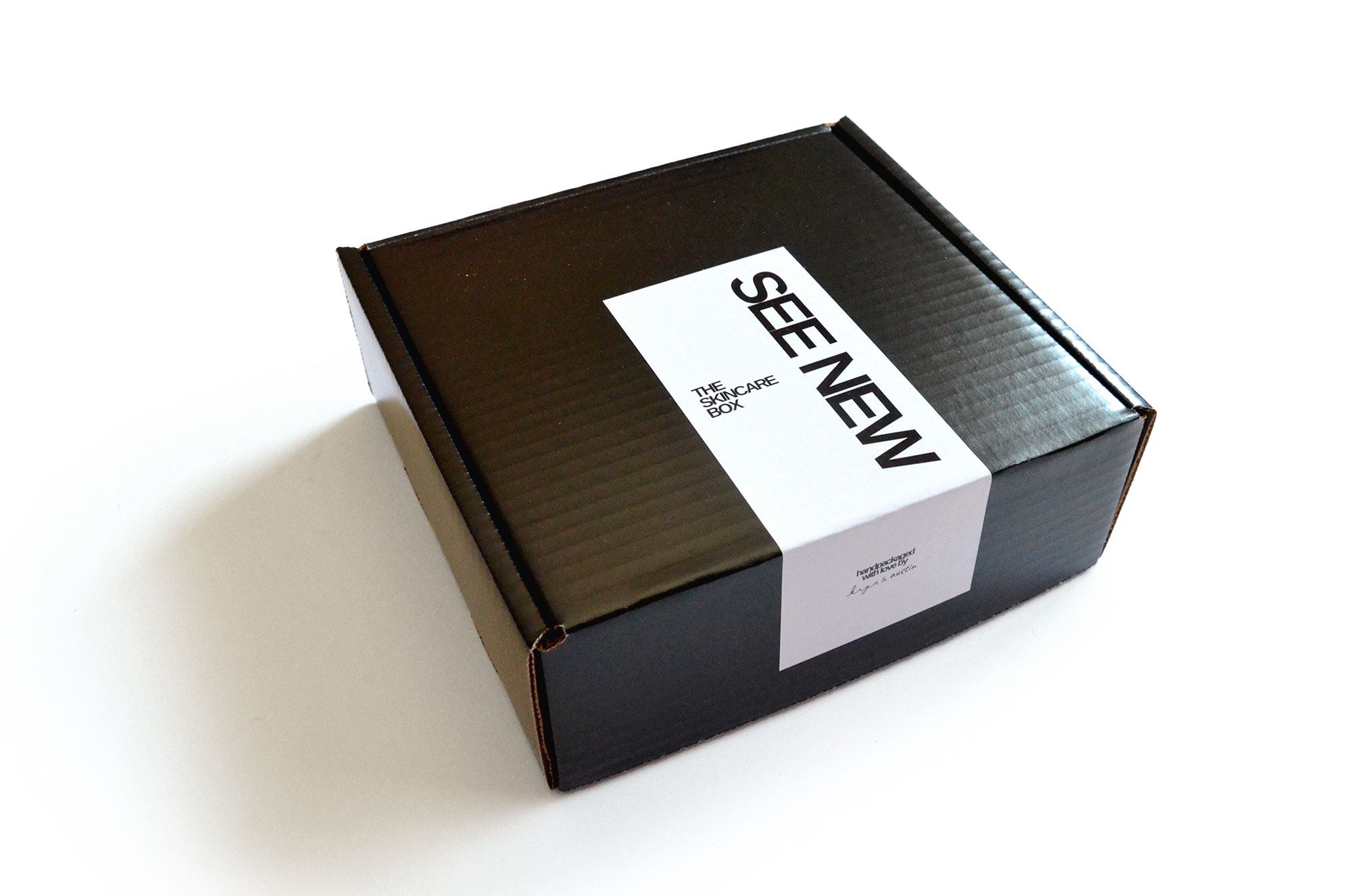 Every See New Skincare box features a fuss-free skincare routine from one featured brand. They help you experience the best of clean beauty through high quality products made with safe and skin-loving ingredients. Each box will feature 4-6 full-size products with a value and will sometimes include extra deluxe products as well. Their goal is to allow the subscriber to experience exactly what each brand has to offer in a full routine!
All products chosen meet strict ingredient standards and are good for both you and the environment. Each delivered product is at peak potency and efficacy meaning they guarantee the products sent are freshly made, directly from their brand partners, often by hand, just for the See New community. See New  Skincare subscribers receive an exclusive 20% off discount on purchases from the See New online store too. And an extra charitable bonus is that each box purchased helps give back to the community through a chosen organization.
Subscription Details
See New is a bi-monthly subscription, meaning it's sent every other month. There are 3 subscription options at different costs:
Bi-monthly: $56/box
6 Month Pre-paid: $47.60/box or $142.80 Billed every 6 months
Annual Pre-paid: $42/box or $252 billed annually
Shipping is free for US customers, Canadian shipping is a flat charge of $14.99, and international shipping is a flat charge of $25. New boxes are shipped the 5th of January, March, May, July, September, & November.
January/February Box Details ($232 total value)
"See New x Honua: Founder, Kapua Browning, immersed herself in the study of Hawaiian botanical skincare, while using innovative skincare solutions. The end result: a truly effective and ethical line of luxurious skincare products."
I've heard of this brand before, but have yet to try anything from their line. I love the Hawaiian vibes and already feel transported to the islands by just looking at these beautiful tropic-inspired skincare items. I'm sure the textures and aromas will encourage that experience even further. I've got to dig in!
Here's a look at what's in the box:
Mahealani Moonlit Glow Balm ($82)
"This rich and nourishing moisturizer is designed to brighten and soften, for healthy, more youthful skin. Exotic blue tansy blends with subtle citrus and vetiver for a scent that is ethereal and beloved. The perfect added winter moisturizer for all skin types! While most of Honua's products soak in almost immediately to work on balancing skin's moisture at a deeper level, this one satisfies the craving for a more dewy veil of surface hydration."
Well the frosty blue color of this one alone is enough to make it appealing, but then you add in it's hydration benefits and it's really got me hooked. It looks like a true balm, more solid in the container, but melts slights as it's scooped out and then surprisingly melts right into skin feeling light and without leaving any trace of greasiness behind. It smells mostly of blue tansy to me, which is fine as I like that aroma, but I can't pick up much of the other essential oils that are included which are mandarin and vetiver. I love that this product is inspired by a Hawaiian full moon ritual of planting and tending to harvests under the light of the full moon. Added bits of information make skincare feel extra special.
Hibiscus Beauty Booster ($54)
"Increase your skin's hydration and glow factor with Honua's new hydrating antioxidant beauty booster. Featuring a powerhouse of skin-loving ingredients like hibiscus, astaxanthin, and hyaluronic acid, this amazing moisturizer gives an instant hydrating boost coupled with long-term hydration."
This serum is another beauty with it's bright pinky-red color, reminiscent of a blooming hibiscus flower itself. I am always on the hunt for products that boost hydration and glow, while also maintaining a minimal ingredient list. This product does just that and it smells lovely too – a light floral and citrus type scent. The texture is a dewy gel-like texture that feels very nice on skin and absorbs quite well. Since the cooler months always tend to dry my skin out more now will be the perfect time to try this one out!
Lihau Refreshing Face Mist ($54)
"This exotic scent blend of Hawaiian sandalwood, vetiver, neroli, and blue tansy work together to calm your mind and bring mental clarity and peace. Aside from its beautiful aromatherapy benefits, Līhau is skin tightening, toning, and hydrating and can help fight off breakouts or irritations with its powerful anti-bacterial and anti-inflammatory benefits."
I'm so intrigued by this mist and it's promise of tightening skin while combating breakouts and inflammation. It's so refreshing on skin and leaves it feeling soft and hydrated. It's aroma is what really keeps me wanting to use it more though. It's a bit citrus-y, a bit floral and a bit woodsy, but overall very soothing and grounding. This would pair nicely as a precursor to the serum and balm above, setting your skin up for maximum hydration. Oh and I love the intention of it providing calming energies. I certainly feel calmer imagining I'm on a beach in Hawaii after getting a whiff of it's scent!
Malu – Day Cream SPF 30 ($42)
"MALU marries modern natural protectants with traditional Hawaiian ones and contains all reef-safe ingredients keeping our oceans in mind. Scents of jasmine merge with antioxidant noni and nourishing laukahi for a creamy, luxurious day cream that does not leave a white cast.  We use non-nano zinc oxide, which is broad-spectrum."
Sunscreen is a definite skincare must, but especially important for beach time, so it only makes sense that this is included in their line. This is the product of theirs that I've actually eyed before and considered trying so I'm really glad to be able to try it out now. It's a super light sunscreen that appears to leave no white cast which is awesome for a physical sunscreen that's reef-safe. The smell is quite lovely, very much like jasmine, and very much feels Hawaiian!
See New Skincare Review January/February 2022 – Final Thoughts
What a lovely collection of skincare goods this month! After testing out everything on my hands for my first impression review, my skin is just so soft and the aromas are all combining to make it feel like a true tropical Hawaiian experience. Just close your eyes and you're there! I love that everything really does feel part of a simple skincare routine in that it all can work together or could be used individually as needs come up. The colors, textures, aromas are all so thoughtful and beautiful, you can tell a lot of intention went into creating this line. I appreciate their unique packaging that allows for more to be shared about the experience and that their ingredient choices are sustainable and thoughtful as well. Overall, I'm loving this month's See New Skincare box and can't wait to try everything out. I wish I could get to Hawaii itself after exploring this lovely line, but these products will certainly take me there in the meantime!
The Botanic Gal – http://www.botanicgal.com