The Crafter's Box Review August 2022
The Crafter's Box is a subscription service that aims to deliver a joyful crafting experience right to your doorstep by providing all the materials, tools, and expert instruction you need to complete each month's project. This subscription is perfect for those looking to explore new crafts, learn new artistic styles, or expand their personal creative boundaries. They kindly sent us this box for review.
Subscription Details
Each The Crafter's Box is thoughtfully curated in collaboration with the featured artist or maker. Subscribers will receive high end materials and tools needed to complete the project, as well as access to the accompanying digital workshop and live/recorded Q&A chat led by the featured maker. Crafter's Box also hosts a marketplace where you can purchase past workshop kits, premium workshops, digital classes, and tools and supplies.
Subscriptions cost $65 per month with cost savings for those opting for longer term subscriptions. Boxes ship for a flat rate of $6.50 within the United States, $20 to Canada, and $30 internationally. The Crafter's Box is unique in that it offers subscribers the option to skip or swap out a box if the upcoming box theme is not of interest. Love this kind of flexibility in a subscription!
Bookbinding: Hand-Stitching
"Discover the tactile art of bookbinding as we learn two decorative spine stitching techniques to create our brilliant books. Bari Zaki, of Bari Zaki Studios, shares her passion for the craft during an in-depth tutorial on French Link Stitch and Diamond Stitch. These non-adhesive style bindings require only folding paper and stitching. The result is a book that lays completely flat, perfect for sketching, drawing, or writing."
I'm so excited for this! Looking forward to making my own unique journal from this class. I can even use the patterned paper created from last month's kit in this book I think! I love that the resulting books will lay flat, I personally find notebooks that require holding down to be so annoying.
Let's take a closer look at everything included in this kit:
Project Card
Each box contains a folded card describing the project and introducing the maker. It also lists all the materials inside the box, and any additional materials to have at home if needed. For this project, common household objects such as scissors and a cardboard cutting surface are needed.
Card Stock and Paper
This kit includes heavyweight card stock for the book covers – two sheets of dark green and one sheet of navy blue. I prefer lighter colours, so will likely switch these out for some other colours. Also included are 52 sheets of white sulphite drawing paper in two sizes for the inside pages.
Rulers
Next are two rulers to help with measuring and cutting: a square angle triangle ruler, and a flexible stainless steel ruler.
Adhesives
Adhesives such as a piece of double tack mounting archival adhesive film and drafting dots are included to help you adhere the pages as you work. Also included are several paper clips.
Sewing Kit
A sewing kit consisting of waxed linen thread in mint and white colours, cotton striped ribbon, and a bookbinding needle is included for stitching everything together.
Folding and Cutting Tools
Finally, included are folding and cutting tools such as medium and lightweight awls, bone folder, and X-acto knife.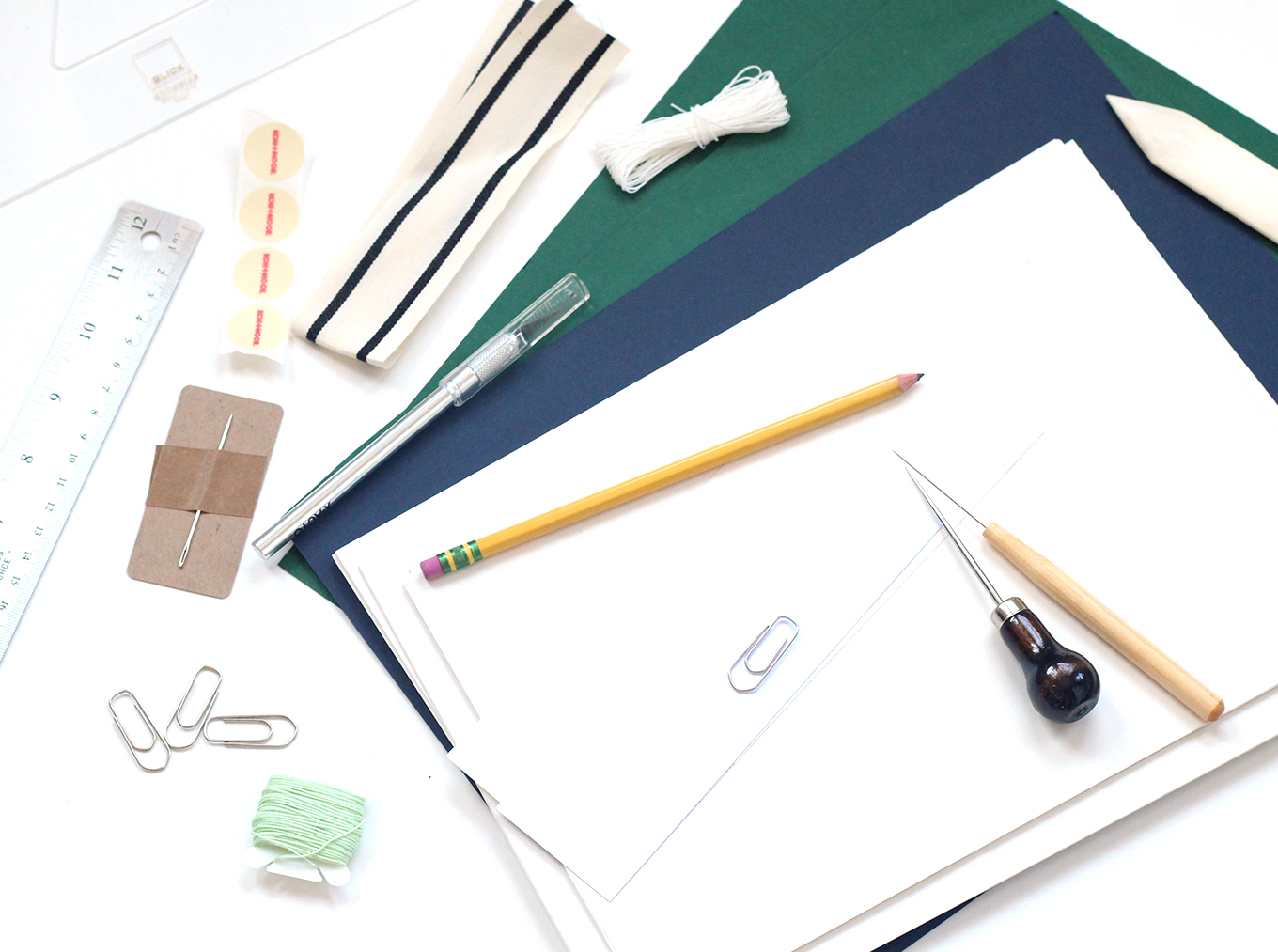 The Crafter's Box Review August 2022 – Final Thoughts
I am a big planner and journal enthusiast, and have been wanting to try making my own journal after seeing lots of photos fo gorgeous handmade notebooks on Instagram. I just never got around to it, but with this kit, I finally have all the tools to do it. The instructions make the whole process so simple and straightforward, I can't wait to get started! Love when a crafting project also produces something very practical and useful. If you want to try out or learn new crafts, highly recommend The Crafter's Box.
Toby & Rocket – http://www.tobyandrocket.com