Vellabox Review August 2021
Vellabox delivers all-natural, artisan-made candles to your door every month. Unbox your escape to relaxation and enjoy high quality candles made by America's finest small-batch makers. Every candle found in Vellabox is made with 100% soy or coconut wax, premium fragrance oils, lead-free cotton wicks, and never contains artificial coloring additives. A team of experts curate the best scents for the time of year, so your home always smells in season. They kindly sent us this box for review.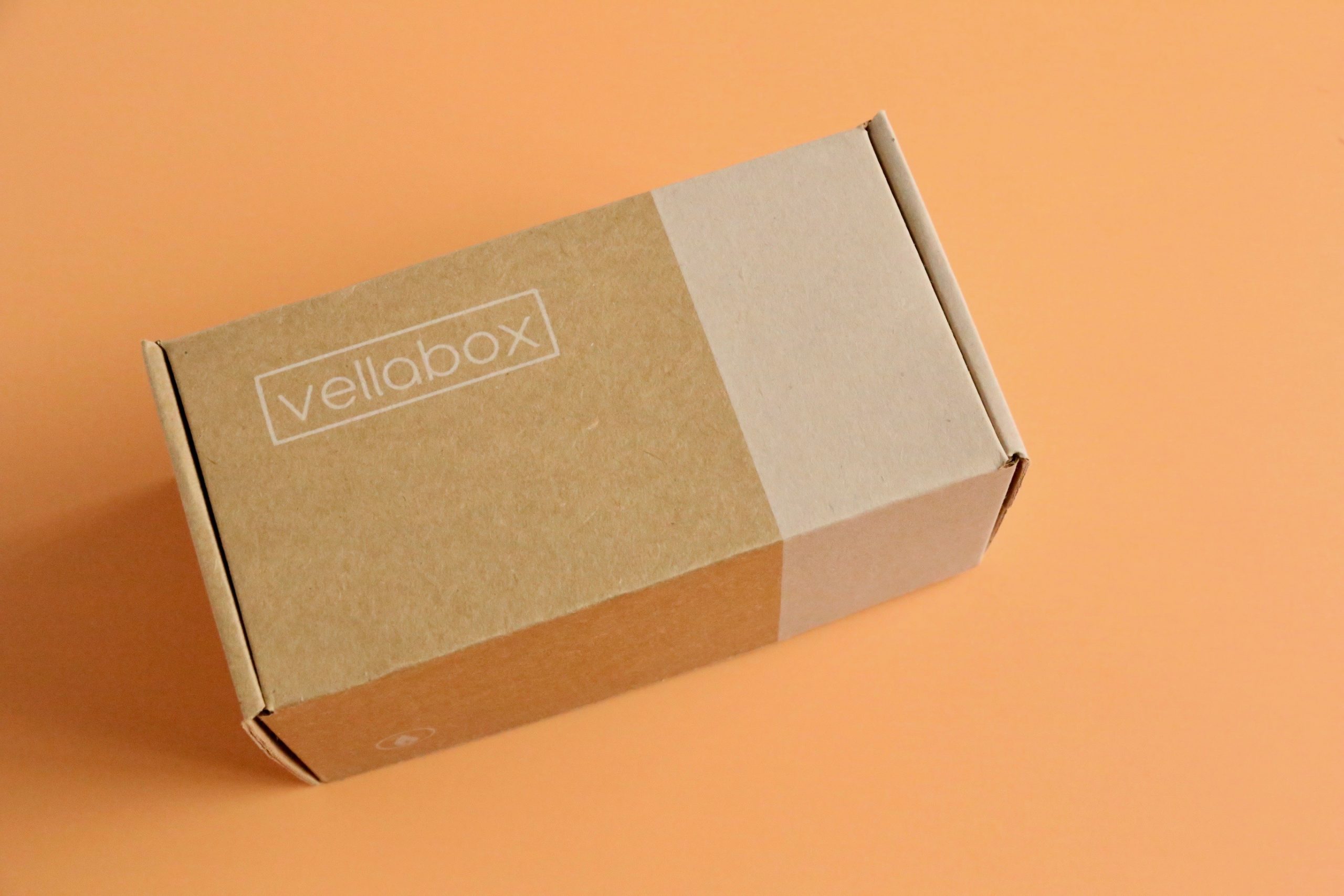 If you follow us on Instagram you will be very familiar with Vellabox because I share it in our stories quite often. I always have one of my Vellabox candles going, especially the July candles because they are some of my favorite scents to date. If you are a candle lover then you MUST get yourself a subscription!
Subscription Details
Vellabox has 3 subscription options to choose from.
Try the Lucerna for $10 / month (4 oz candle), the Ignis for $20 / month (8 oz candle), or the Vivere for $30 / month (4 + 8 oz candle).
For more fun, you'll also receive a bonus gift in each box from a natural lifestyle brand in all box sizes.
Here's a closer look at the August Vellabox. We are reviewing the Vivere box which features a 4 oz candle and an 8 oz candle…..
August Candle Maker – Janet Gwen Designs
This Asian-female owned business aims to elevate your everyday essential, combining aesthetics without sacrificing purpose. Janet Gwen Designs curates each scent to carry you through your day. From morning to night, for relaxing to vacay vibes, these candles are designed with a vibe in mind.
Mojave Dream
notes: agave, rose, peach
Instantly transport yourself to a desert getaway with the musky aloe, peach and rose of this candle. All you need is a Palm Springs mindset – if anyone asks, you're Out of Office. Freshen your surroundings with hints of a succulent agave blended with rose, peach and rounded out with a musky base.
This candle is absolutely lovely but maybe a little too heavy on the musk and rose for my preferences. On the other hand, I do think it is absolutely perfect for an end-of-summer box/curation, and if I don't end up keeping it for myself it will make a beautiful gift.
Calm Within the Chaos
notes: lavender, eucalyptus, mint
Feeling stress? Not when you burn this one. Lavender, eucalyptus and mint turn any situation into a moment of zen. As firm believers of candles implementing wellness, you may start to notice a better sense of well being and maybe even an improvement in your immune system, thanks to the eucalyptus.
This would definitely be my favorite of the two scents this month, but I love anything lavender scented so that would be why. I also love any sort of calming scent, especially at the end of the day as I sit down to relax and enjoy my evening snack. Perfect for calming my senses after a crazy busy Summer.
Bonus Item: Mini Deodorant Cream
I received a similar bonus item last month so I'm not overly excited about this deodorant cream, but I'm also very grateful that they include bonus items for us in each box. I think it's a lovely little surprise for subscribers.
Vellabox Review August 2021 – Final Thoughts
The August Vellabox isn't necessarily my favorite to date, but I have more than loved every single box I have received so I would say that's pretty good odds. I think that they did a wonderful job curating end-of-summer scents and even if I don't get use out of both candles, they will make lovely hostess gifts. Overall, Vellabox is one of my favorite boxes to receive and has been for more than a year now.
-AYOB Sarah