Vellabox Review December 2021
Vellabox delivers all-natural, artisan-made candles to your door every month. Unbox your escape to relaxation and enjoy high quality candles made by America's finest small-batch makers. Every candle found in Vellabox is made with 100% soy or coconut wax, premium fragrance oils, lead-free cotton wicks, and never contains artificial coloring additives. A team of experts curate the best scents for the time of year, so your home always smells in season. They kindly sent us this box for review.
My December Vellabox is here and it brought with it some changes. Vellabox has a new look (slightly) and new subscription options. I will outline them in detail below but one of the major changes I noticed was the addition of a scent questionnaire – they will curate your candle each month based on the seasonal relevance and your personal preferences.
Subscription Details
Vellabox has 3 subscription options to choose from.
Lucerna ($18) – 4oz candle + surprise bonus gift
Ignis ($28) – 8oz candle + surprise bonus gift
Vivere ($38) – 16oz candle + surprise bonus gift
Here's a closer look at the December Vellabox. We are reviewing the Vivere box which features a 16 oz candle…..
December Candle Maker – Earthside Candle Co
Their goal is to provide unique and captivating scents that will foster memorable experiences and a cozy environment. They believe in creating products that will not be harmful to you or the environment and strive to make their ingredients as clean as possible. 
Canvas Bag
Each month our Vellabox candles are tucked inside an adorable little canvas bag. Hang on to these as they can be used for so many different things. Make your own advent calendar, use for small gifts, storing jewelry, etc….
Love, love, love the pattern this month, but kind of sad I won't be receiving 2 in each box.
Frosted Juniper
Notes: juniper, sage, ozone, pine, cherry, red currant, berry, pear
This enchanting winter blend mixes herbal notes of juniper and sage with fresh evergreens and fruits, topped off with a frosty finish. 
Oh my……I am in love with this scent. It's fruity and wintery and oh-so-good! I am also LOVING the new 16oz jar! When it comes to candles – the bigger the better! I also think the large size will be great for decor purposes. I will probably place this one on our kitchen island.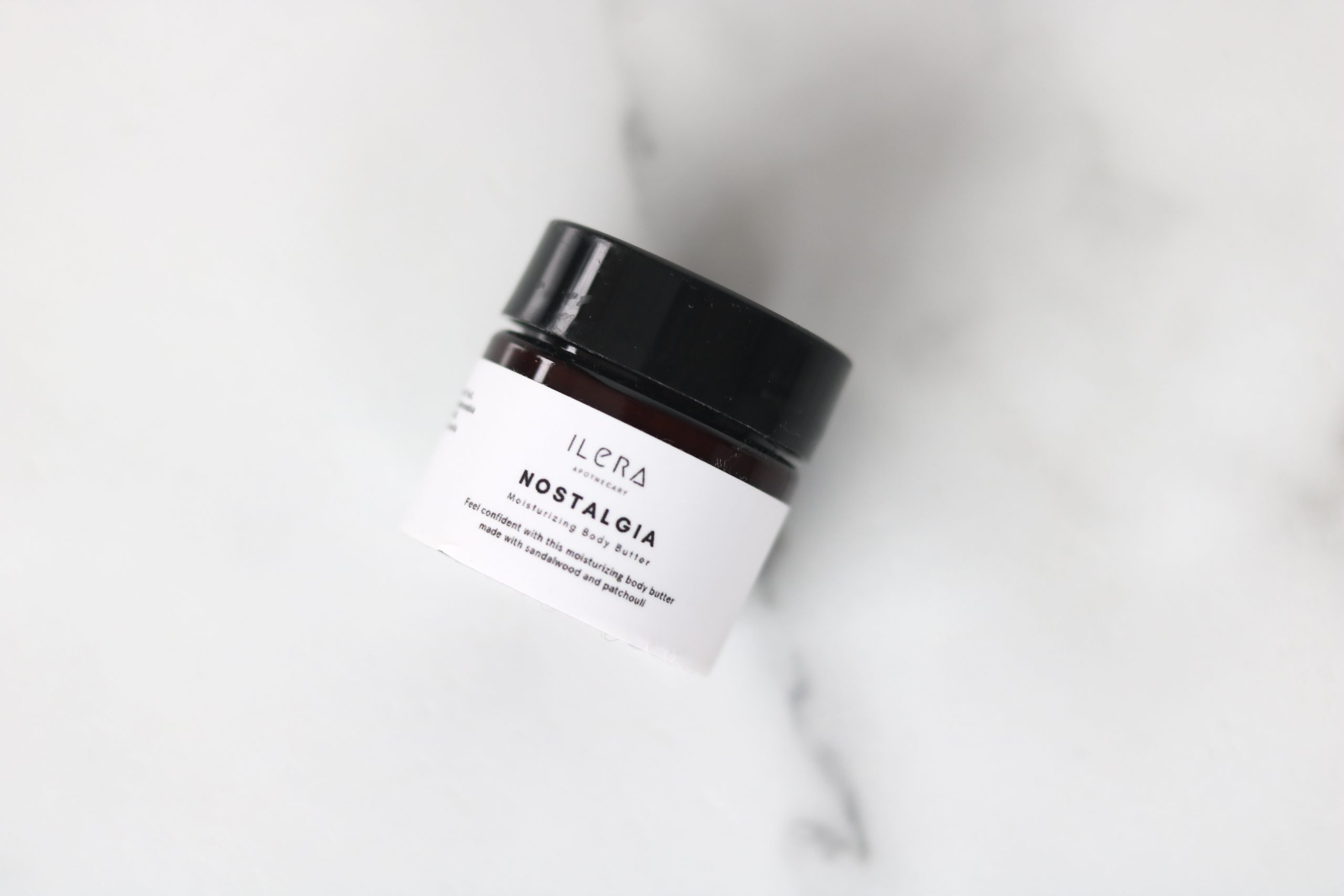 Nostalgia Moisturizing Body Butter
Thicker than a lotion, this body butter goes a long way. It is powerful enough to use on eczema and gentle enough to use on babies. It's multifunctional and can be used to moisturize your skin, hair, lips, or even relieve a sunburn. 
We receive a bonus item in every box but I think this might be my fave to date! I feel like I read somewhere that along with the subscription changes we will also be receiving bigger/better bonus items. I love it!
Vellabox Review December 2021 – Final Thoughts
So…..here's what I am thinking…..I am all for subscription boxes updating their offering, changing their look, etc…..and I think Vellabox has done a lovely job. I love the new larger candle option but at the same time I'm a little sad that we no longer have the option to receive 2 candles in one box. Everything has it's pros and cons and I think the 16oz jar and more substantial bonus items will make up for the "one scent per box" idea over time. As far as the December scent goes….it's the perfect way to finish out the Winter season (crossing my fingers it's over sooner than later) and it's definitely one of my favourites to date!
-AYOB Sarah