Vellabox Review July 2021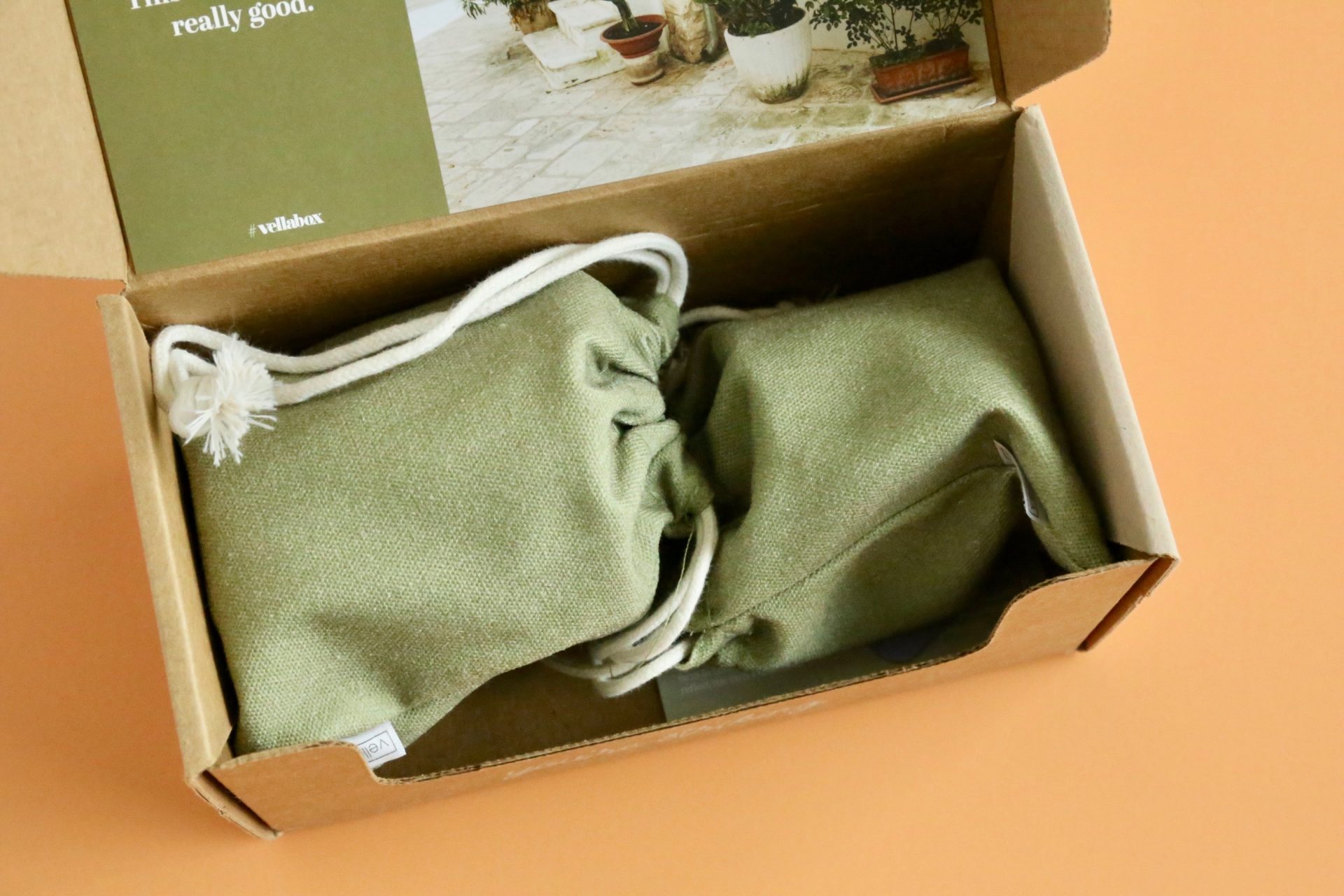 Vellabox delivers all-natural, artisan-made candles to your door every month. Unbox your escape to relaxation and enjoy high quality candles made by America's finest small-batch makers. Every candle found in Vellabox is made with 100% soy or coconut wax, premium fragrance oils, lead-free cotton wicks, and never contains artificial coloring additives. A team of experts curate the best scents for the time of year, so your home always smells in season. They kindly sent us this box for review.
Have I told you how much I LOVE my candles?! And have I told you how much I LOVE my monthly Vellabox deliveries? I'm pretty sure I mentioned it every month. Vellabox is a subscription box I really look forward to receiving, and it's one I get a ton of use out of because I burn candles on a regular basis….almost daily.
Subscription Details
Vellabox has 3 subscription options to choose from.
Try the Lucerna for $10 / month (4 oz candle), the Ignis for $20 / month (8 oz candle), or the Vivere for $30 / month (4 + 8 oz candle).
For more fun, you'll also receive a bonus gift in each box from a natural lifestyle brand in all box sizes.
Here's a closer look at the July Vellabox. We are reviewing the Vivere box which features a 4 oz candle and an 8 oz candle…..
July Candle Maker – Luna + Candle Co
Luna + Rae Candles are focused around wellness and the environment after learning about the harmful chemicals in daily-used products. While their journey began creating and scent blending soaps, the team began creating candles as gifts for loved ones. It didn't take long for the gifts to gain recognition by others, and this inspired them to open their doors as a candle store. They stay committed to keeping their ingredients simple, clean, and Prop 65 compliant, all packaged in eco-friendly materials.
Seagrass + Citrus
notes: seagrass, oak moss, fresh citrus, sea salt, sage
Calm your surroundings while awakening the heart of sea greens and salty nuances. These aquatic fruit aromatic notes will remind you of ocean presence while at the same time hinting at the mountainous temperate forest. A bit of both earthly textures emerge to gather a longing and remembrance.
This beautifully scented candle has me thinking of early mornings just before the sun rises. It's a lovely scent that's calming, fresh, and earthy. It's a nice change from the fruity scents I typically gravitate towards.
Beach Bonfire
notes: mandarin, damask plum, summer amaryllis, bonfire smoke, toasted marshmallows
Blended with bonfire smoke and toasted marshmallow aroma, the essence of nostalgic beach trips enters your cozy, interior atmosphere. The warmth is combined with mandarin and damask plum, recollecting your memory of fresh cut fruit from bushes and trees.
Definitely my favorite of the two, Beach Bonfire is ALL things beach and bonfire. I absolutely love this scent and picture myself using it on the front patio or the back deck. I might even save it for early fall as it will help the Summer memories last a little longer.
Bonus Item: Mini Deodorant Cream
Koko The Shop curates Little Seed Farm's most natural deodorant that is made with consideration of both animals and humans. The deodorant cream is handmade by a small, family-owned business working on their solar-powered farm in Lebanon, Tennessee. These aluminum and baking soda-free goods reflect the farm's dedication to creating safe and nourishing skincare.
Vellabox Review July 2021 – Final Thoughts
To date I have loved every single Vellabox I have received, and the July box is no exception. They always manage to curate the perfect scents for the given month. Both July candles are worthy of the hot Summer months, but they will also be nice come early Fall…..if they last me that long. If you are looking for a way to treat yourself each month, I highly recommend getting yourself a Vellabox subscription.
-AYOB Sarah