Vellabox Review June 2020
Vellabox delivers all-natural, artisan-made candles to your door every month. Unbox your escape to relaxation and enjoy high quality candles made by America's finest small-batch makers. Every candle found in Vellabox is made with 100% soy or coconut wax, premium fragrance oils, lead-free cotton wicks, and never contains artificial coloring additives. A team of experts curate the best scents for the time of year, so your home always smells in season. They kindly sent me this box for review.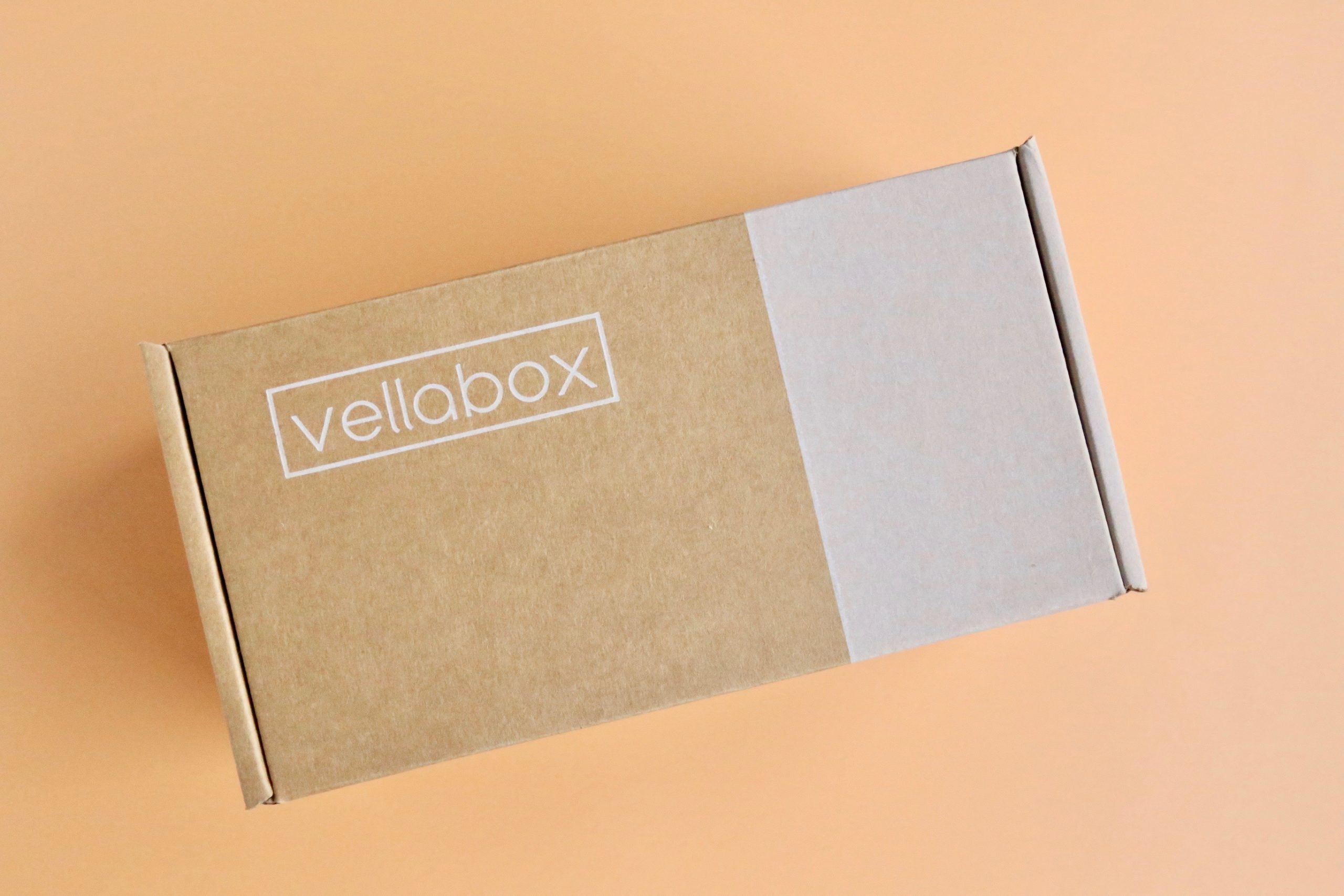 Eeeek! It's here! My very first Vellabox is here and I am so excited to share it with you all. If you follow my reviews you will know that I LOVE candles and LOVE receiving them in my subscription boxes. So it should come as no surprise that I am beyond excited about a subscription specifically for candles. Vellabox….where have you been all my life?!
Subscription Details
Vellabox has 3 subscription options to choose from.
Try the Lucerna for $10 / month (4 oz candle), the Ignis for $20 / month (8 oz candle), or the Vivere for $30 / month (4 + 8 oz candle).
For more fun, you'll also receive a bonus gift in each box from a natural lifestyle brand in all box sizes.
Here's a closer look at the June Vellabox. We are reviewing the Vivere box which features a 4 oz candle and an 8 oz candle…..
June Maker – Friendly Candle
Each Vellabox features a different small-batch candle maker. For June they are featuring Friendly Candle.
"Founded by two best friends with the goal of a greener earth. Devin and Jordan hand-pour each candle using 100% all-natural soy wax to ensure a clean, long burn. Their candles are designed to be used, reused and recycled."
But First, Mimosas
Fragrance Notes: Mandarin & Mimosa
"Did someone say brunch? This scent pairs best with friends, french toast and fresh-squeezed OJ – to top off a mimosa…..or two, cheers!"
First of all….how great is the name of this candle?! I fell in love with it even before I opened the lid. As for the scent….it's absolutely perfect. It's everything a candle named But First, Mimosas should be. It's fruity and bright and fun.
Afternoon Delight
Fragrance Notes: White Tea & Ripe Berries
"A delicious fragrance that culminates in an aromatic and romantic experience…is it warm in here or is it just the candle?"
I never thought I would be able to recognize white tea as a scent but I can say with certainty that this candle smells just like the description – white tea and ripe berries. It's absolutely lovely.
Bonus Gift: Lip Balm
All Good was founded by meeting nature at the table and not adding much else. Their plant-based products are certified organic, cruelty-free, paraben free, and oxybenzone free, as their name implies. All Good is committed to using business for good. They balance purpose and profit while considering the impact of decisions on employees, customers, suppliers, community and environment.
What a lovely little bonus gift. Lip balm is like candles. It's one of those items I always appreciate receiving. I also really love the All Good brand. They have some really amazing products like deodorant, lotion, sunscreen and sanitizer.
Canvas Bags
I thought it was worth talking about these gorgeous canvas bags. Our candles are packed inside making for a lovely first impression but what I love about them is the fact that they can be re-used. Store small items, use them for jewelry when traveling, use a gift bags, etc….
Vellabox Review June 2020 – Final Thoughts
Do you love candles as much as I do? And if so, do you appreciate this lovely little subscription box as much as I do? Vellabox is absolutely wonderful. From the packaging, to the product card, the bonus item, the feature brands and of course the candles. I love that each month they work with a different small-batch maker. I love the thoughtful little bonus gift and I love the unique scents. Let's be honest, how can you not love a candle called But First, Mimosas? I'm excited to have a pretty new candle for my office each month, and I'm excited to have a second one for my bedroom and/or the guest bath. This is my first time reviewing Vellabox and it is already a fave.
-AYOB Sarah