Vellabox Review March 2023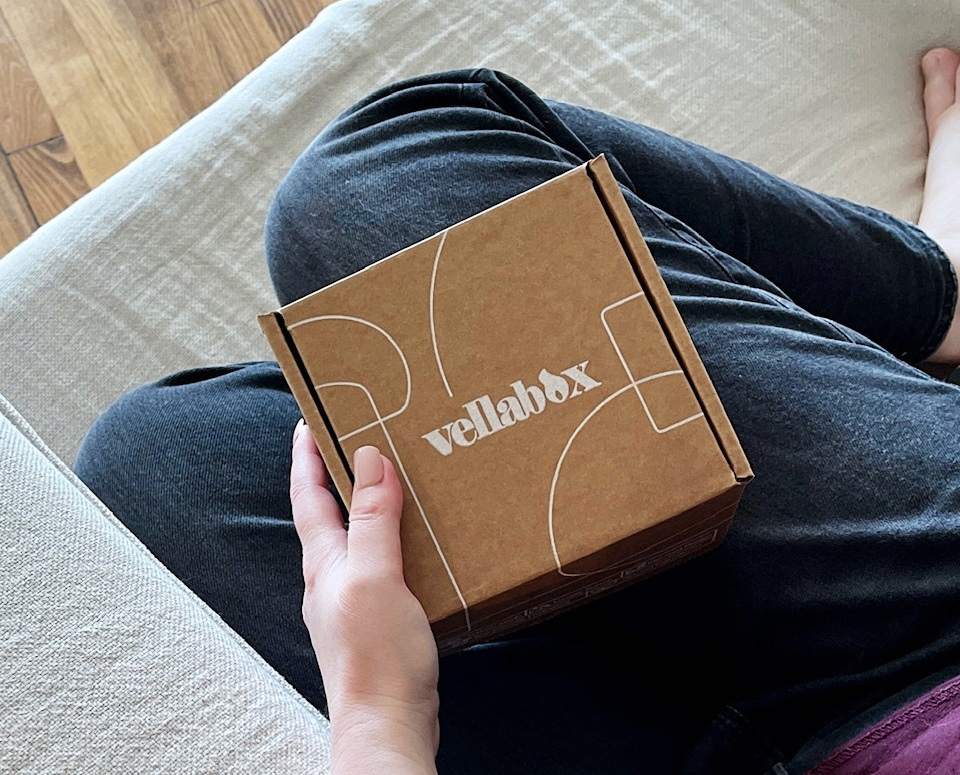 I wish we had scratch n' sniff screens so you could smell this month's Vellabox! 😍 It's a subscription that sends you a scented candle and a small surprise gift and it's one of my favourites. All of the candles are made in small batches with 100% soy or coconut wax, primo fragrance oils and lead-free cotton wicks. The candle you get is chosen with your favourite scents in mind, which you indicate in a questionnaire when you sign up.*
*They kindly sent us this box for review.
Vellabox offers three subscription options:
The Lucerna Box · One 4 oz candle (40+ hours burn time) + one surprise gift from $12/month
The Ignis Box · One 8 oz candle (80+ hours burn time) + one surprise gift from $22/month
The Vivere Box · One 16 oz candle (100+ hours total burn time) + one surprise gift from $29/month
Monthly, 6-month and 12-month subscriptions are available. Shipping is free on all US orders and shipping to Canada is $5/month.
Today I'm showing you my latest Vivere Box.
Each Vellabox comes with a guide to the contents, including an introduction to the candlemaker (Vellabox features a different one every month). Another card has a link to the month's playlist, created by Vellabox and available on Spotify. Each playlist is about two hours, roughly how long you should burn your Vivere candle to prevent tunneling. (Smart, eh?)
And so clever how they pack their candles in reusable cloth bags. It's the only packing material in the box (literally!) and keeps the contents as snug as a bug in a rug.
My candle for March is this White Tea & Ginger beauty by Wax Crescent of Longmont, Colorado.
"A bright and calming scent that will instantly take you to that place of relaxation. Put your feet up and let your mind relax."
This candle is so lovely, so bright and fresh — it's like seeing the world in colour again after a winter of black and white. It's got notes of mandarin, bergamot, ginger, jasmine, white tea, saffron and the combination is just delightful.
I'm a big fan of this month's surprise item too, this corduroy zipper bag.
"A multipurpose essentials bag! Use it for cosmetic storage, purse or tote organization, travel, and more. We created this with a neutral corduroy fabric to complement other bags you may carry it in."
I'm using mine for receipts and it keeps my purse much tidier than it would be otherwise. Plus the light colour is easy to spot.
Burning great-smelling candles brings me so much joy (and comfort, and calm) so Vellabox is a perfect match for me. With about 100 hours burn time, the 16-oz candle in the Vivere Box lasts all month and makes our home cozy and inviting. Plus fun bonus items! And minimal, earth-friendly packaging that still feels luxe. I can't recommend it enough!
Try Small Things – https://trysmallthings.com