Vellabox Review November 2021
Vellabox delivers all-natural, artisan-made candles to your door every month. Unbox your escape to relaxation and enjoy high quality candles made by America's finest small-batch makers. Every candle found in Vellabox is made with 100% soy or coconut wax, premium fragrance oils, lead-free cotton wicks, and never contains artificial coloring additives. A team of experts curate the best scents for the time of year, so your home always smells in season. They kindly sent us this box for review.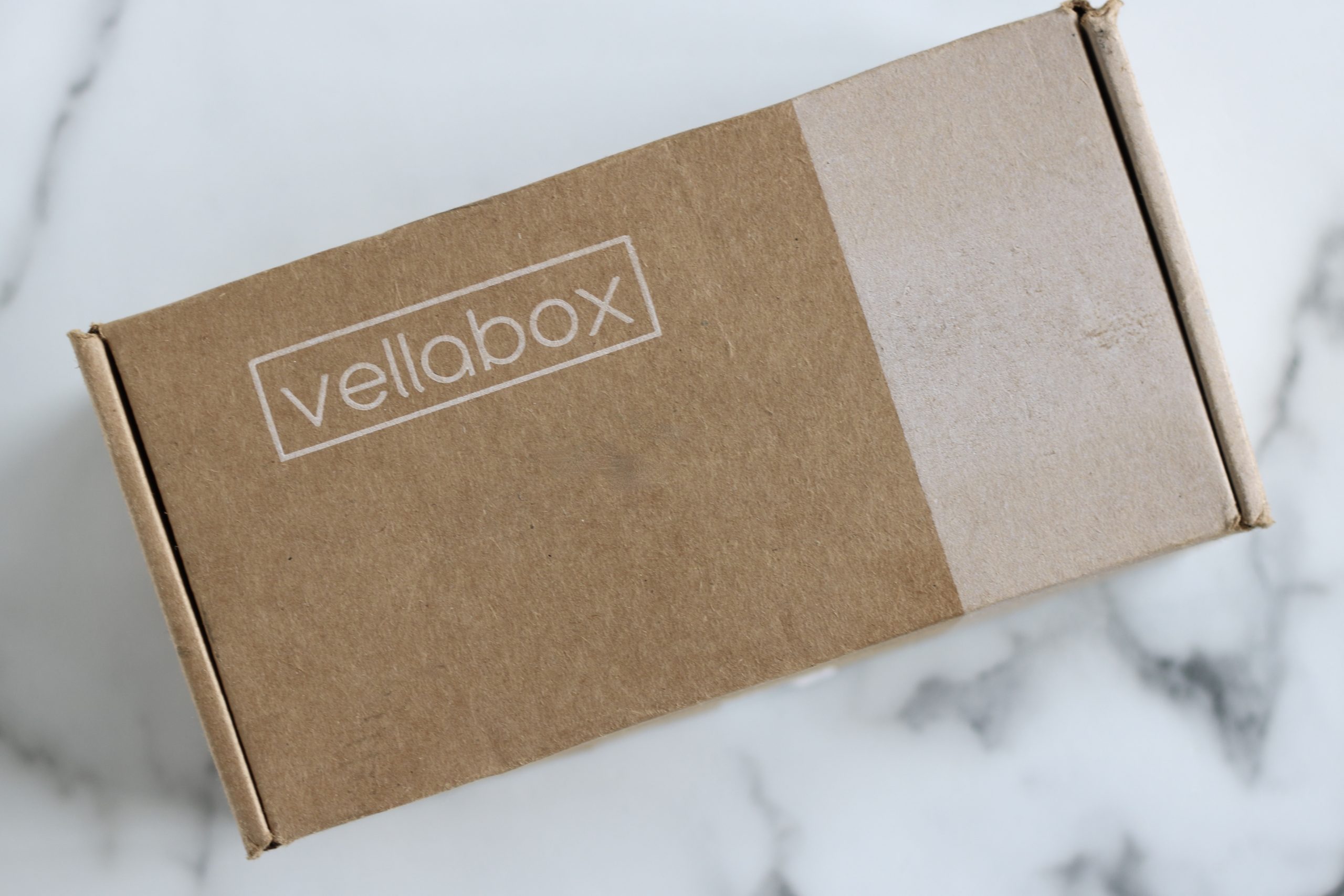 Don't you just love the look (and smell) of candles burning during the holiday season?! There's just something so cozy about a flickering candle on a cold evening spent inside. This is just one of the reason's I love my Vellabox deliveries ten-times more during the Winter months. And it's also why Vellabox is at the top of my list when it comes to gifting!
Subscription Details
Vellabox has 3 subscription options to choose from.
Try the Lucerna for $10 / month (4 oz candle), the Ignis for $20 / month (8 oz candle), or the Vivere for $30 / month (4 + 8 oz candle).
For more fun, you'll also receive a bonus gift in each box from a natural lifestyle brand in all box sizes.
Here's a closer look at the November Vellabox. We are reviewing the Vivere box which features a 4 oz candle and an 8 oz candle…..
November Details
This month, we're shaking things up with a fun wine-themed duo brought to you by yours truly. We thought we'd take the opportunity to show off our candle-making skills with two delicious scents!⁠
Yup….that's right! Vellabox has officially come out with their own line of candles! How fun is that! And…..while we are on the subject, let's also remember that they have some really fun candle accessories on their website as well. I have my eye on……ALL of them! The DIY Advent Calendar, the wick trimmer, the snuffer, the coasters and the matches!
Canvas Bags
Each month our Vellabox candles are tucked inside these adorable little canvas bags. Hang on to these as they can be used for so many different things. Make your own advent calendar, use for small gifts, storing jewelry, etc….
The candles….
Red Blend
notes: blackberry, juniper, apple, oak
Full bodied, round and rich with notes of blackberry, black cherry and oak. It's a beautiful night with good food, good friends, and of course good wine! Drink it up!
These wine-themed candles are making me SO darn happy! We will hopefully be moving into our new house on December 17th so I am going to hang on to these and use them for our first official night in the new house. Paired with a big ol' glass of actual wine!
White Blend
notes: grapefruit, orange peel, vanilla, cedar
Light and crisp with citrus notes and finished off with a sweet touch of vanilla. Tonight you're escaping the noise and winding down from a long work week. The colors of the sunset reflect through your glass just before sundown. Cheers!
I can't decide which of the two candles I like better. I'm kind of leaning towards this one because of the orange peel and vanilla…..it's the perfect scent combo!
Bonus Gift – Recipe Cards
We're suckers for cute stationery and these recipe cards are no exception. Forget digital & let's bring back handwritten recipe books! Jot down some yummy dishes – to pair with a tall glass & Vellabox wine candle perhaps!
These are the cutest little recipe cards and perfect to have on hand for the holidays. I find myself asking family members for their recipes during holiday dinners – how did you make your mashed potatoes, what's in this stuffing, can you share your dessert recipe, etc….. So these will come in handy.
Vellabox Review November 2021 – Final Thoughts
I just absolutely LOVE my monthly Vellabox deliveries. It's definitely one of my favorite subscription boxes, and I'm even tempted to say it's one I couldn't live without. Candles make me happy and I love the atmosphere they create in my home. So….having them delivered to my door each month is pretty darn awesome. I'm especially loving the November collection – the wine theme is fun and will be perfect for the first night spent in our new home. Vellabox is one of my subscription box MUST-HAVES!
-AYOB Sarah