Love Goodly Spoiler #4 June/July 2022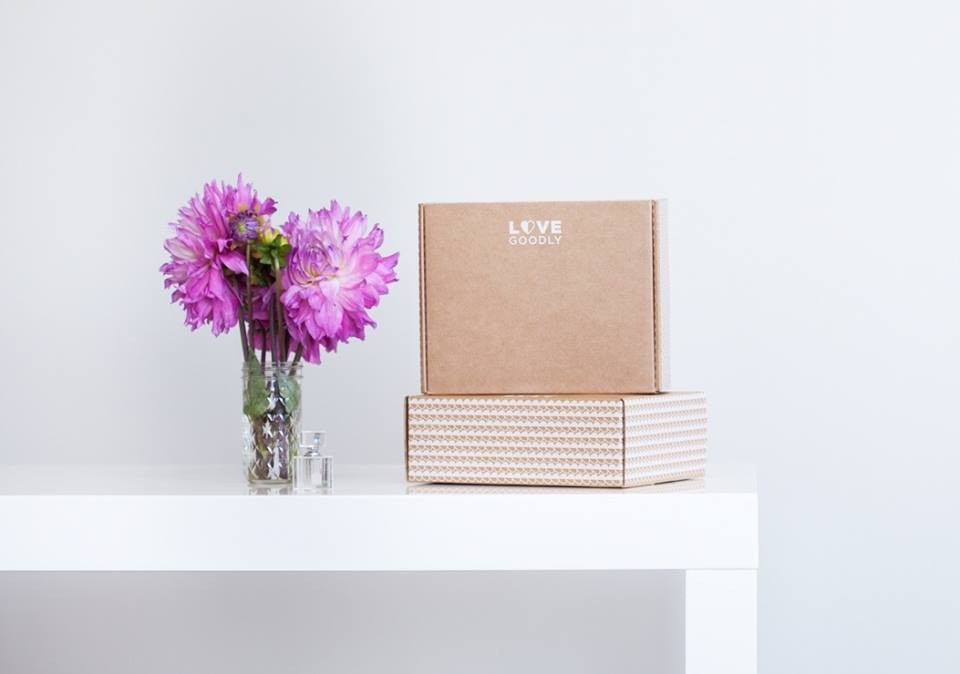 Love Goodly is a bi-monthly subscription box delivering vegan, nontoxic, and cruelty-free beauty, skincare, and lifestyle. The bi-monthly subscription boxes include a mix of 4-5 full-sized/deluxe-sized beauty, skincare, and lifestyle products such as healthy snacks, wellness products, or eco style or home accessories. Each box has a retail value of at least $80.
---
Here is a peek at one of the items subscribers will find in the June/July Love Goodly box….
OSEA's Sea Mineral Mist
SPOILER ALERT: Here's a sneak peek of our June/July Box!⁠
⁠
You will receive a luxury, deluxe-sized Sea Minerals Mist from @oseamalibu ($18 value). Suitable for all skin types 
⁠
Formulated with OSEA's proprietary blend of nutrient-rich seaweeds to hydrate your skin and deliver a dewy glow. This mineral-infused face mist is perfect for the summer season – it's cooling and refreshing as it nourishes your skin. Mist face after cleansing or whenever you need a boost of hydration; for an extra refreshing spritz, store chilled inside your refrigerator.⁠
⁠
The perfect size to take with you out and about – inside your handbag, leave inside your car, or to take with you on vacation!⁠
---
Here is a peek at the 2nd and 3rd items subscribers will find in the June/July Love Goodly box….
Oh, hey there! Here are TWO more spoilers from our June/July Box:⁠
⁠@deliaorganics Wake Up Moisturizing Lotion ($22.00 value, full-size)⁠
⁠
This toning moisturizing face lotion will help enhance your skin's moisture level, hydrate and tone your skin, and assist in reducing fine lines and wrinkles. Suitable for all skin types. ⁠
*Because of the nature of small batches, this product may vary in color/opacity per batch
⁠
⁠@zoeaylacosmetics Jade Gua Sha ($24.99 value)⁠
⁠
Used for centuries in Chinese medicine, this effective and stimulating treatment can help smooth the look of wrinkles, improve skin tone and texture, brighten complexion, detoxify the skin, and so much more! Pair with the Wake Up Moisturizing Lotion to boost your skin's firmness and luminosity ✨ Save this post and swipe left for a guide on how to use your Gua Sha tool!⁠
*Please note that the color of your jade may vary from what is pictured – don't worry, that's normal!
---
Here is a peek at the 4th item subscribers will find in the June/July Love Goodly box….
The last product inside our June/July Summer 2022 Box: PLANTColor Lip Color from @hurrawbalm 
⁠
If you're familiar with their tinted lip balms (you can find the Black Cherry flavor in our online shop), the PLANTCOLOR balms are darker and bolder with thicker stay-put coverage!⁠
⁠
The pigments are 100% plant-based from beets, radishes, and purple potatoes, and are lightly scented with cherry-orange-vanilla plus a has a smidge of sweetness thanks to organic stevia. Most importantly, they're loaded with organic cocoa, coconut, and Montana-grown organic safflower oil to moisturize your lips.⁠
⁠
You will receive 1 of the 3 shades inside your June/July Box – our team tried all three colors and they're so beautiful on multiple skin tones.
---
What You Get: Each Love Goodly box has 4-5 mostly or all full-sized products with a possibility of 1 deluxe/travel-sized product — any sample size will be an extra bonus for you!!
-AYOB