Pura Vida Bracelets Spoilers December 2019
Pura Vida Bracelets is a monthly subscription for handmade bracelets. Pura Vida means "pure life", a Costa Rican philosophy that encourages the appreciation of life's simple treasures. The site offers thousands of bracelets with unique color combinations that represent different aspects of the Pura Vida Lifestyle and allow you to mix & match to create endless style options! Every bracelet is as unique as the artisan who made it and the person wearing it.
---
Here's a peek at the Pura Vida Bracelets for December……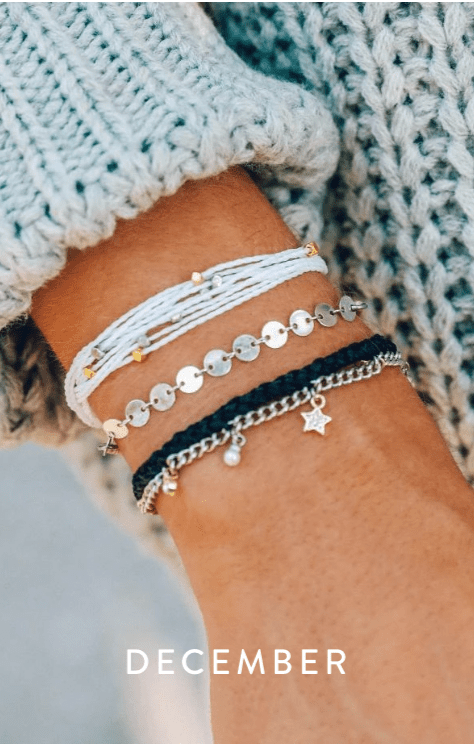 ---
Box Details: With Pura Vida Bracelets you get 3 hand-picked bracelets (up to $50 value) from Pura Vida's new collections and most popular styles.
-AYOB