Ruby Crate Spoiler #3 Summer 2021
Ruby Crate is a fun and unique subscription box for tweens and teen girls of treasures of beauty, style and self expression to inspire imagination.
---
Here's a peek at the 1st spoiler for the Summer Ruby Crate…
With summer on its way, our Summer Ruby Crates have you covered! We love the idea of surprise and delight – but we are also excited to share this fun spoiler that will be in our Summer crates!
Perfect for a beach afternoon, poolside, camping or even park picnic. Nothing says summer then this fun Donut Towel! And how fun is the design? Made with microfiber fabric, the LOHA Donut towel is super soft, absorbent and fast drying! Use it as a beach towel or beach blanket! It is a summer must have!!
Our Summer crates are still available to order – but we are 85% SOLD OUT. Grab yours today so you can unbox all the fun summer treasures.
---
Here's a peek at the 2nd spoiler for the Summer Ruby Crate…
We wanted to fill our summer crates with fun products that say SUMMER! So…how could we not include amazing products from @sunbum
They are a huge brand and are so popular with our girls. Since 2010, they have been making products to protect their friends and families from the sun. Today, they have so much more than just sunscreen……Hair care, sun care, lip care and amazing merch! Check them out!
Our lucky girls will receive their lip balms or the face stick in their crates! OMG they all smell so delicious!!
---
Here's a peek at the 3rd spoiler for the Summer Ruby Crate…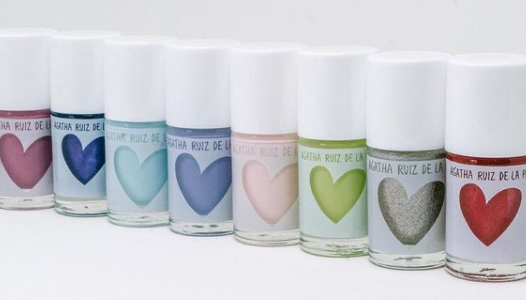 Time for another reveal of a super fun item in our Summer crates. Summertime is the perfect time for painted toes and nails! And with the salons being closed – its mani and pedi time at home. We discovered this awesome nail polish by Agatha Ruiz de la Prada and Nailite. They provide high quality professional nail products that help to make your nails and feet so pretty! Check out these awesome colours!! A rainbow of polish! 
We hope the girls love them! 
Post your pics of your fancy painted toes and nails!
---
What You Get: All Ruby Crates are personally curated with fun, trendy and memorable products for that special girl to enjoy and share.
Enjoy and explore 5-7 unique products in every Ruby Crate.
Discover and delight in new beauty and skin care products, cool accessories, tech gadgets and tasty snacks.
Custom-curated, Ruby Crates arrive four times a year, coinciding with the seasons (March and June, September and December) and are ready to be enjoyed and shared.
Choose between our Year-Long Ruby Crate subscription (four crates, one for each season), our one-time celebratory Birthday Crate, a single Ruby Crate, Double Ruby Crate (with twice the fun products inside) and our special edition Grad Crate.
-AYOB