The Spark Box Spoiler #3 Summer 2021
The Spark Box is a quarterly subscription and gift box service for mamas and minis. Each box is designed to mindfully address age-specific developmental milestones for babies and toddlers, and to support the overall health and wellbeing of mamas.
---
Here is a peek at the first item in the Summer 2021 The Spark Box….
Thanks to @vitacoco we're able to include their delicious Coconut Water for all of you to enjoy in your summer boxes! 
We have SO many more #summerlovin items coming your way in this collection, but you'll just have to wait a little longer for those 
Until then, we want to know… what are your summer time essentials?
---
Here is a peek at the 2nd item in the Summer 2021 The Spark Box…
The warm weather is upon us, and while we're ready for ALL the #summer activities, we're also ready to repair any sun damage to our hair.
We're showing our hair some extra love with @voirhaircare best-selling and award-winning Rhythm of the Rain Detox Masque. get ready for serious hydration in as little as 3 minutes! hello shiny, frizz-free, and thirst-quenched locks.
To compliment this ahhmazing masque we've included additional products for you to try!
---
Here is a peek at the 3rd item in the Summer 2021 The Spark Box…
Leave your skin happy, hydrated and glowing this summer.
We're *beyond* excited to include organic vitamin c serum by the Canadian, clean #skincare brand @itsnubeauty in every Summer Spark Box! A $45 CAD value!
Why your skin needs vitamin c serum?
brightens and hydrates
protective antioxidant
barrier from harmful pollutants and UV rays
evens out skin tone
infused with collagen and aloe
Tip: follow with your favourite moisturizer and @gothinkco sunscreen to lock in the serum and further hydrate your skin!
---
New subscribers can also choose between the following FREE items: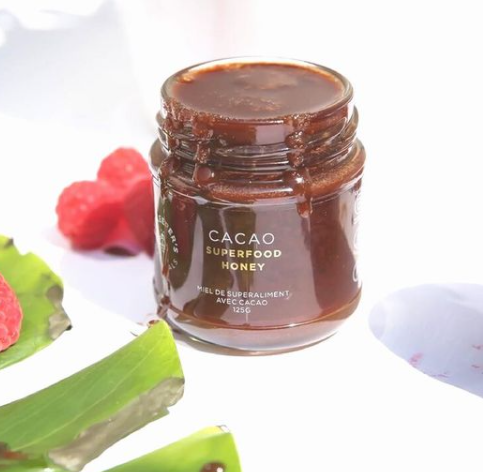 We're spilling the tea on why our summer collection is *the perfect* time to subscribe.
this #summer we're cranking the heat and offering all new subs the choice between not one, not two but THREE options for a FREE product in your first box. 
Our Summer Collection is full to the very top with impressive products to help celebrate #summer, and in true Spark Box fashion we are spoiling all our new members – and to our current subscribers… stay tuned for more surprises for you….
---
In each The Spark Box you'll find:
4 full-sized, high-quality mama products
4 full-sized, high-quality infant/toddler products
Age-specific guide to your child's development and play
Bonus items
-AYOB