New Year, New Boxes!
It's always fun to get the new year going with a fresh start! That's probably why so many people are drawn to New Years resolutions. They are inspirational, exciting, and (usually, or should be) fun! Sounds a lot like what subscription boxes bring to your doorstep too, don't you think? Subscription boxes deliver fresh products, new perspective, and interesting ideas too. Conveniently they also run on annual cycles right along with the year, so we thought that since the recent turning of the calendar has been full of fresh starts it would be fun to share some fresh subscription boxes too. Here are 6 super fresh additions we recently welcomed to our site that could be a source of exciting new inspiration for your life!
Peaches and Cream Box
This box is a Canadian lifestyle box featuring beautiful, quality items from small companies and makers. It's items are cruelty-free, eco-friendly and made with natural ingredients. Each box will contain at least six full size products from categories such as beauty, body, wellness, and home. They aim to embrace the season and offer you a reprieve from daily stresses with each curation. This box would be perfect for those looking to support small businesses more, dabble in eco-friendly practices, and of course implement more self-care into their routine.
Howdy Baby Box
The Howdy Baby Box is a fun box for babies, toddlers, and big kids (kids age 0-6) that sends ethically made children's products from independent brands & makers each month.  Each box will feature unique mom-tested products such as clothing, accessories, care products, toys, and activity items that will be specifically tailored to the child's age and developmental stage. The hope with each curation is to encourage families to bond, explore & build meaningful memories together. This box would be great for mom's and their littles for creating connection and bonding over discovering new products together.
Hushbug Book Box
Hushbug Book Box is a monthly subscription box featuring a newly released rom com book, a treat or snack, and 3-5 curated items that they think you'll love. They carefully curate boxes around the chosen novel and always include small Canadian businesses and artisans.
Clean Crate
Clean Crate is a Subscription Box for Everyday Green Cleaning Essentials. A curated selection of top-quality daily cleaning products sourced exclusively from Canadian brands. All eco-friendly, non-toxic and free of harsh chemicals so they are safe for your children & pets.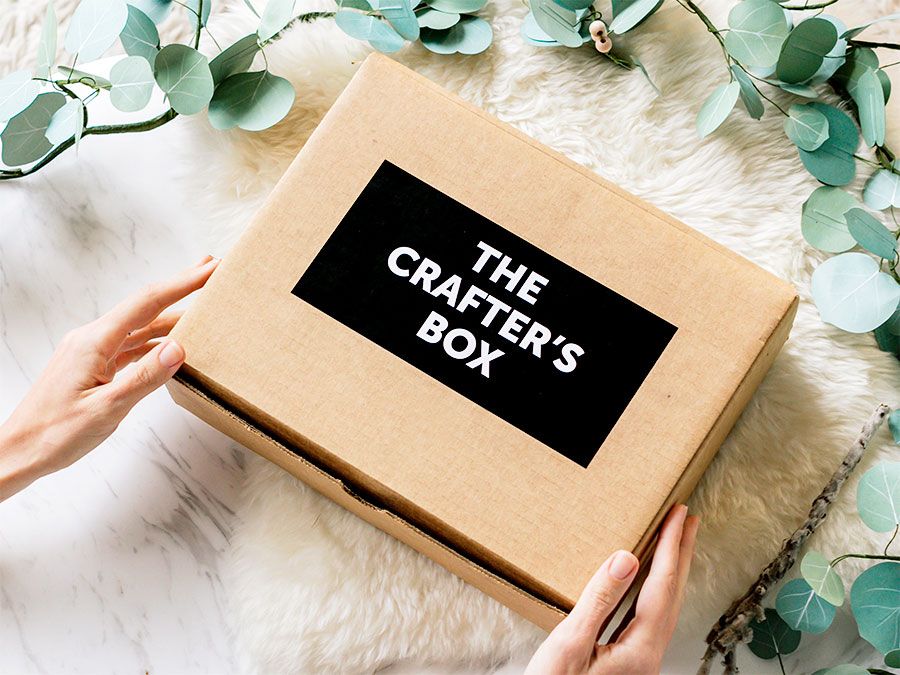 The Crafter's Box
The Crafter's Box was designed for those who love to craft and create. They send artisan level crafts and materials for those who love to make. They'll help you discover a new creative passion with expert-led video tutorials and a curated materials kit shipped to your door, it's easy to find time for making. You'll discover crafts you never thought about trying before with instructors who make even the most intimidating mediums feel easy and approachable. This would be great for those looking for a new hobby or a new way to be creative.
Soul Spirits
This curated high-quality, non-alcoholic spirits subscription box delivers beverage ingredients straight to your door for mixing up craft mocktails right in your home. They choose products to feature from the best producers on the planet and partner with brilliant mixologists to provide innovative recipes with each delivery. Each monthly box will include 1-2 bottles of premium non-alcoholic spirits, a variety of premium mixers, a selection of ready-to-drink options, plus recipes and info to help you make delicious cocktails! This box is just as perfect for those interested in curbing their alcohol consumption as it is for those that are just interested in concocting unique recipes in the kitchen, either way creations will be delightful and delicious.
There are just 6 new boxes recently added to the site that we certainly think are worth checking out, though there are many more too. Be sure to check them out and watch the site for continual new additions!
The Botanic Gal – http://www.botanicgal.com