Subscription Boxes for 6 Common New Year's Resolutions
Ok, mid-January check-in: Who's stuck with their new year's resolutions so far? I know the first week can start out strong and the second can get a little bit wobbly sometimes. This is why I personally tend to veer away from setting them in the first place, but I know they can be very helpful for some people in reaching goals! If you are motivated to keep one up this year, but could really use some accountability, I must suggest pairing up with a subscription box!
These delightful little deliveries are more than just boxes full of fun things, they can be wonderful motivation tools too. Of course you have to find the box that's the right fit and matches the type of resolution you've set, like a fitness box if you're determined to work out more. Though I suppose you could also base your resolution on a box that looks fun too, for example a crafting box to inspire completion of more creative projects this year. We thought we'd give you a few good boxes to start with that might match many of the common New Year's Resolutions so you can get that dose of encouragement delivered stat.
Resolution: Get in Shape
This one is probably the most common resolution, and also the one that tends to be hardest to maintain. Thankfully there are boxes like Miss Musclebox to keep the momentum going. This box sends themed fitness items geared toward women that may include things like gym apparel, healthy treats, fitness accessories and custom workouts designed by qualified trainers. It also helpfully includes a healthy dose of motivation and inspiration to help you smash your fitness goals.
Resolution: Learn a New Skill or Hobby
This is a fun resolution as it has so many possibilities! One option, that might be popular is crafting so we immediately thought of SoulCraft box. It's a creative wellness crafting experience (so it comes with that extra self care bonus!) that includes a unique art or craft designed around a different medium each month. Each monthly box comes with premium materials, a detailed guide, an EXCLUSIVE guided mindful meditation and an extra special gift. This will make the task of learning a new skill not only fun and exciting, but calming and relaxing too. That's got to make it easier to keep up with for sure!
Resolution: Spend More Quality Time with the Kids
Sometimes it can be hard to get creative with new ways to connect with your kiddos, but quality time is super important so boxes like Green Kid Crafts really save the day. They send creative, nature-based STEAM activities (science, technology, engineering, arts, and mathematics) delivered monthly that you can do together or observe and discuss for a fun learning experience for everyone. Each box contains 4-6 STEAM projects and a 12-page magazine to guide learning that contains even more open ended activities intended as a jumping off point for creative and curious kids, and their parents too. This will give you something to look forward to each month together.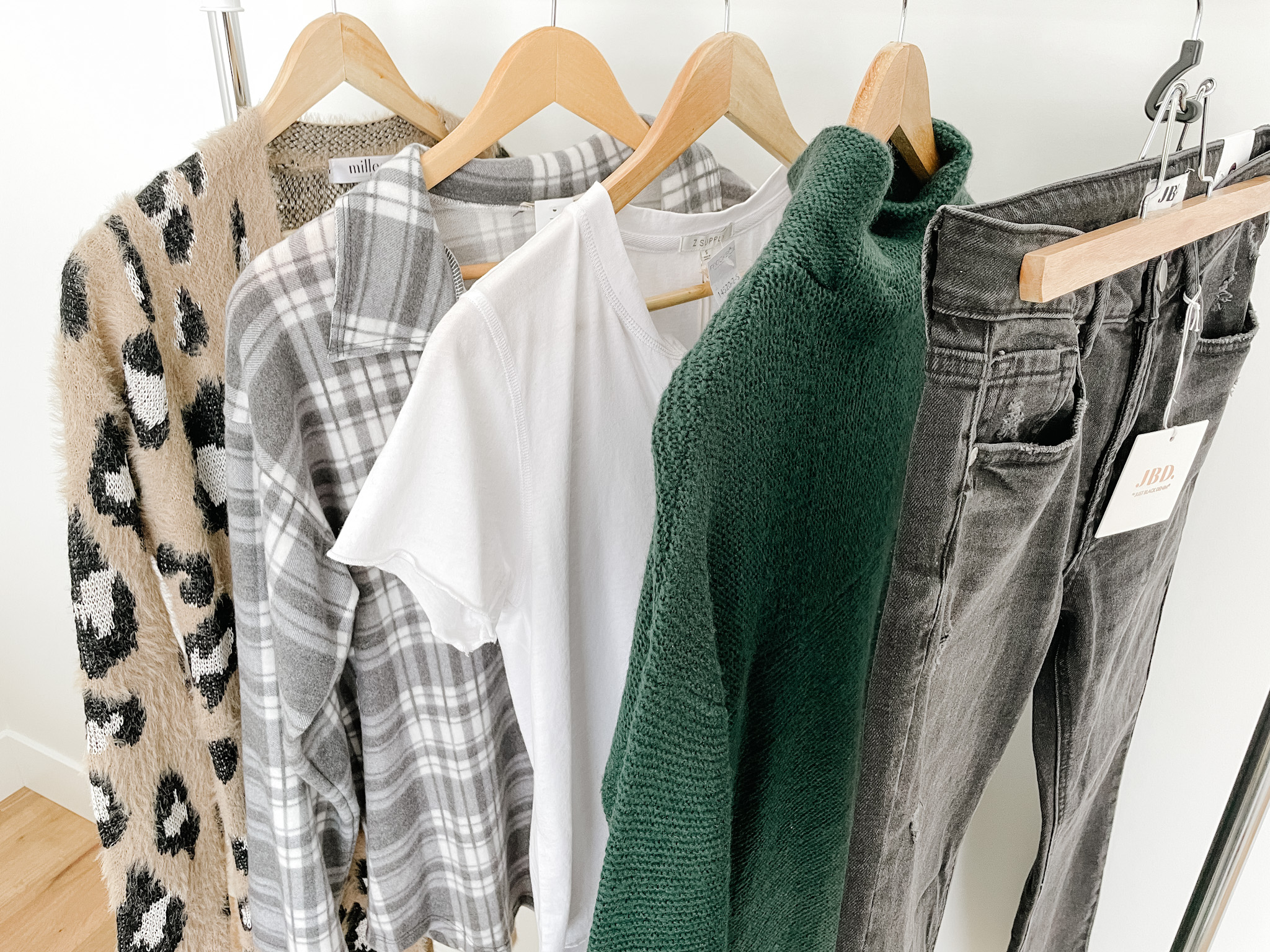 Resolution: Find Your Personal Style
For this resolution we have to recommend Frock Box. It's one of our favorite clothing subscriptions that brings a unique, stress-free shopping experience to your home with the help of your very own personal stylist. This way you don't have to do all the work of hunting for clothes that make you feel good, it's just sent right to your door for try on instead. It can be hard to prioritize shopping with work or being a parent, but this box makes it super easy. Plus, it helps you try things you might not have originally thought to try, helping you expand your mind while you expand your wardrobe too.
Resolution: Read More Books
Book boxes are always a must around here, and it's kind of hard to pick a favorite, but if we had to we'd go with Sweet Reads Box. It's a box for book lovers and by book lovers that delivers a dose of me time through a carefully chosen, newly released novel each month. It's paired with 3 – 4 items connected to your novel's storyline/setting/characters, a delicious drink to set the mood, and a sweet treat to enjoy while reading. Since it comes monthly, the pace is both enough time to finish a book before the next one comes, and also quick enough to keep you moving so you can reach your reading goals.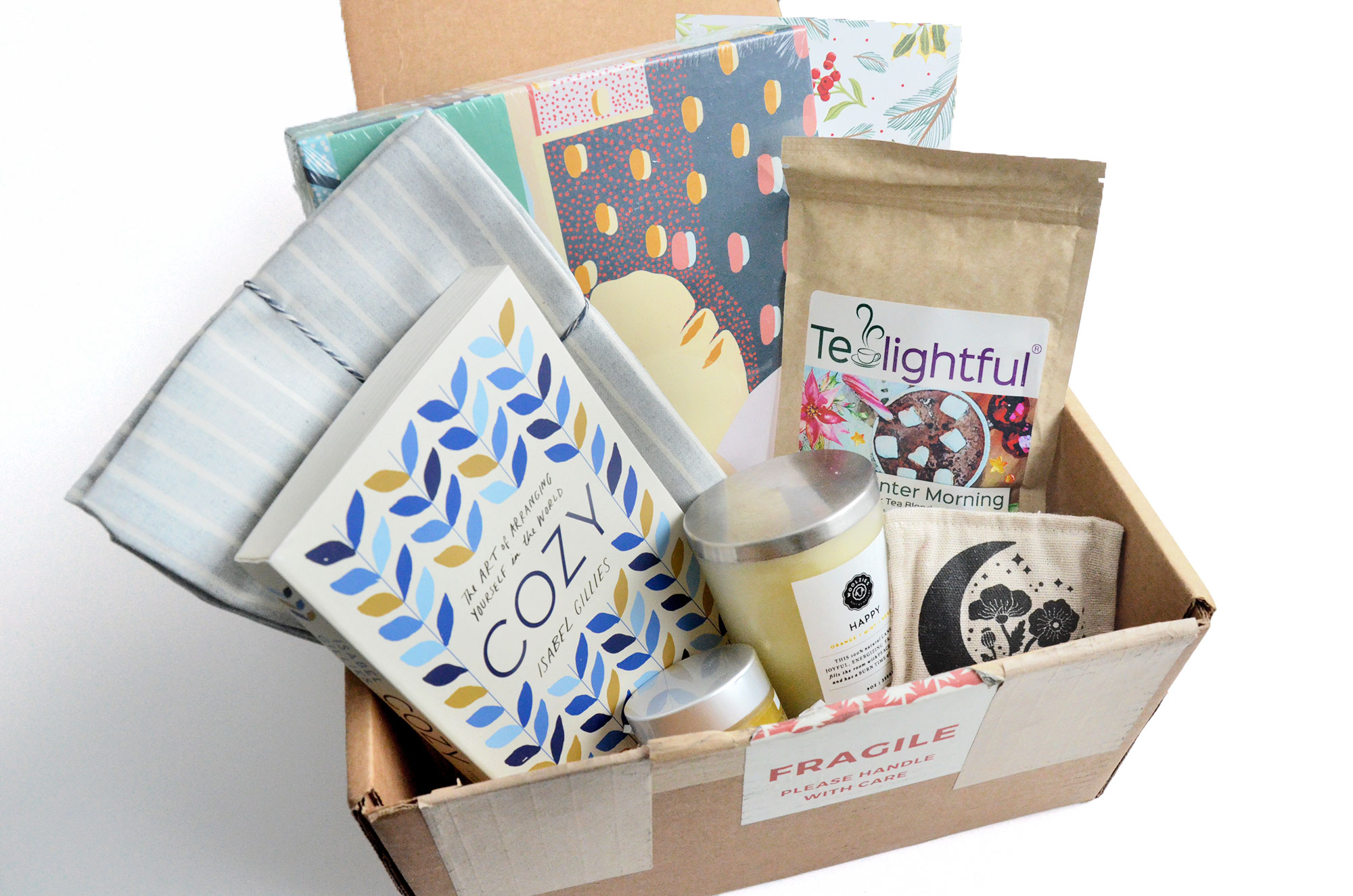 Resolution: Go Eco-Friendly
Though there are several fantastic subscription boxes for going green, our pick for this would have to be Earthlove! They not only send fantastic tools for making your lifestyle more eco-friendly, but also send interesting, high-quality and fun items too. It's not all about just the utilitarian items with this box, but they always manage to keep it totally green regardless. The other great thing about this box is the amount of education and community they include with it too. It really provides an extra layer of inspiration and assistance for keeping up with your go-green goals!
These are just a few to get you started, but if you take a look you'll see there are tons of other boxes that might match any personal goals you've set for yourself this year. Let us know your resolutions below and if you've subscribed to a box to help you out too!
The Botanic Gal – http://www.botanicgal.com
Explore.
Save.
Enjoy!
Sign up for a free account on A Year of Boxes to receive exclusive offers, be added to our monthly mailing list, and much more! We are always adding features to improve the experience for our users, from their valuable feedback!
Join Today!